Dental marketing has changed drastically in the last several years and continues to do so. Here are the trends you should be paying attention to in 2020.
Mobile-Friendly Dental Marketing
If you're not engaging in mobile-friendly marketing, you're missing a very large (and growing) audience. As many as 60% of online searches are conducted using a mobile device, meaning that the majority of your target audience is looking for a dentist on their smartphone or tablet.
Establish a Google My Business listing to show highlighted information about your dental practice, including your phone number, hours, and location. Click-to-call features allow prospective patients to easily dial your practice with a single click. With mobile searches exceeding desktop, it's important for your practice to market to patients where they are.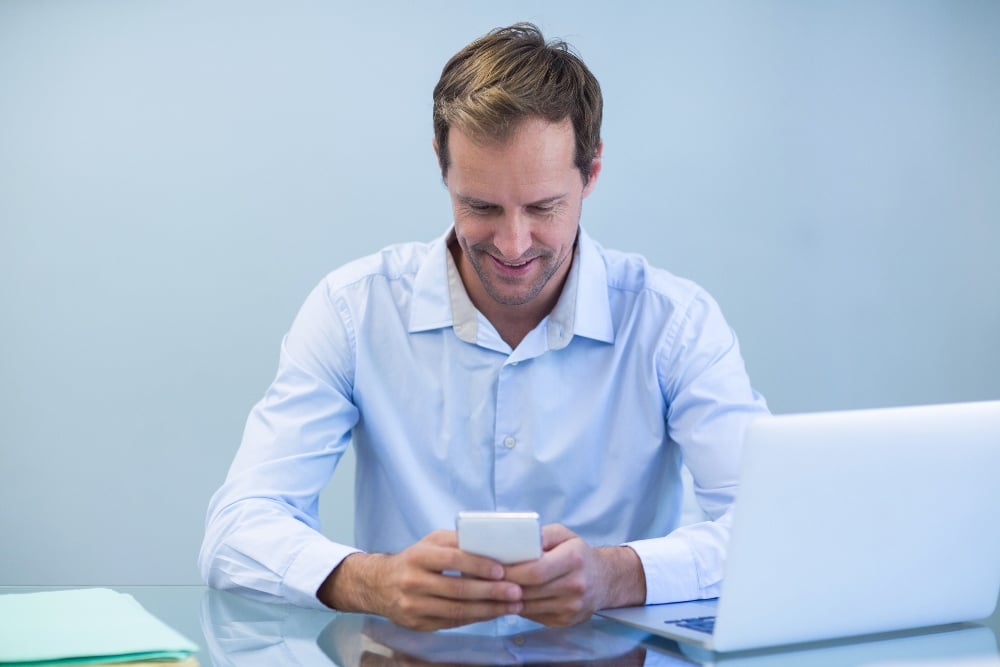 User-Generated Content
User-generated content, or UGC, is simply defined as any content developed by users and freely available to other users. The most common types of UGC are customer reviews, video testimonials, and blogs. User-generated content tends to be viewed as more trustworthy than company-produced content because consumers feel like they're getting the "inside scoop" or "honest truth" instead of a biased take.
Harness UGC to create a digital word-of-mouth marketing campaign that positions your brand as a top provider in your area. Encourage happy patients to leave reviews on your Google Business listing, and reshare posts written by patients about their new smiles (with the appropriate permission).
Marketing Automation
Marketing automation is a new technology that instinctively governs multi-pronged marketing campaigns across multiple platforms. Dental practices that utilize these tools can target patients with automated communication across social media, email, and text messaging (once again, you'll need to get the appropriate permission for this). This allows your practice to develop a digital marketing strategy that doesn't require the manual execution of each campaign.
Look for marketing automation tools that help you identify your target audience, develop personalized content, and automatically trigger actions based on previously identified customer behaviors. After a campaign is launched, you and your staff can focus on providing superior dental care to patients while your marketing essentially markets itself.
Responsive Website Design
A responsive web design has a flexible, fluid layout that automatically adjusts according to the size of the user's screen. This offers users an optimized browsing experience, whether they're on a tablet, desktop, laptop, or smartphone. Visitors tend to spend more time on responsive sites, and Google prefers to list responsive sites higher up on the SERPs (Search Engine Ranking Pages).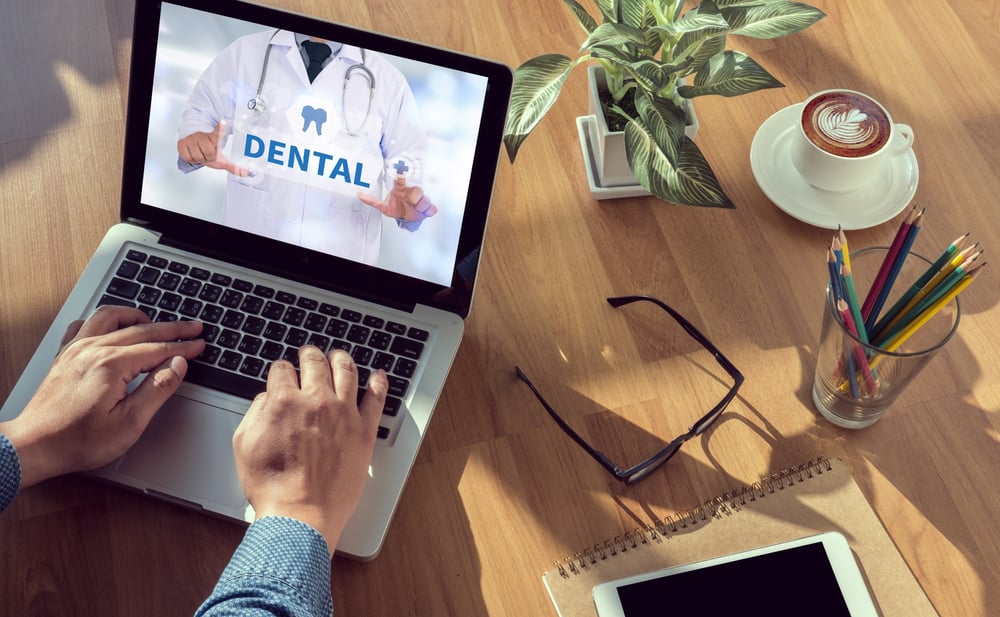 Without a responsive design, your bounce rates are likely to be high and your leads low. Users may feel that an old, clunky website is indicative of the type of technology and equipment used by your practice.
Customer Support Chat Bots
Machine learning technology and artificial intelligence (AI) has become invaluable to the modern dental practice. Customer service chatbots, for example, are one way that AI is helping dentists stay in touch with their patients without having to hire dedicated chat representatives.
Chat bots are available 24/7, anytime and anywhere the patient needs to ask a question. Often, these questions are resolved with the help of machine learning. Other times, your staff will still need to intervene. However, the chatbot will have reduced the overall workload, allowing your staff to attend to the more imperative steps to resolving the patient's problem or answering their question.
Social Media Marketing
Social media is arguably becoming one of the most effective forms of digital marketing today. While regularly posting and sharing content is less likely to generate marked results, paid ads are affordable and offer granular targeting for greater impact. Make sure your dental practice is posting regularly to social media and that your content offers value to patients.
Post helpful blogs with actionable tips on home dental care, answer questions and engage in conversations with users (keeping in mind any privacy restrictions), and reshare peer content. Your activity on social medial should work towards developing relationships with users versus simply using it as an advertising platform.
Video Marketing
If your dental practice isn't marketing with video, this is the year to start. Over one-third of all online activity is spent watching videos, and 51% of digital marketing professionals suggest that video has the best return on investment (ROI) compared to other forms of marketing, such as blogging. Marketers who used video grew 49% faster than marketers who didn't, and a staggering 64% of users made a purchase after watching a video on social media.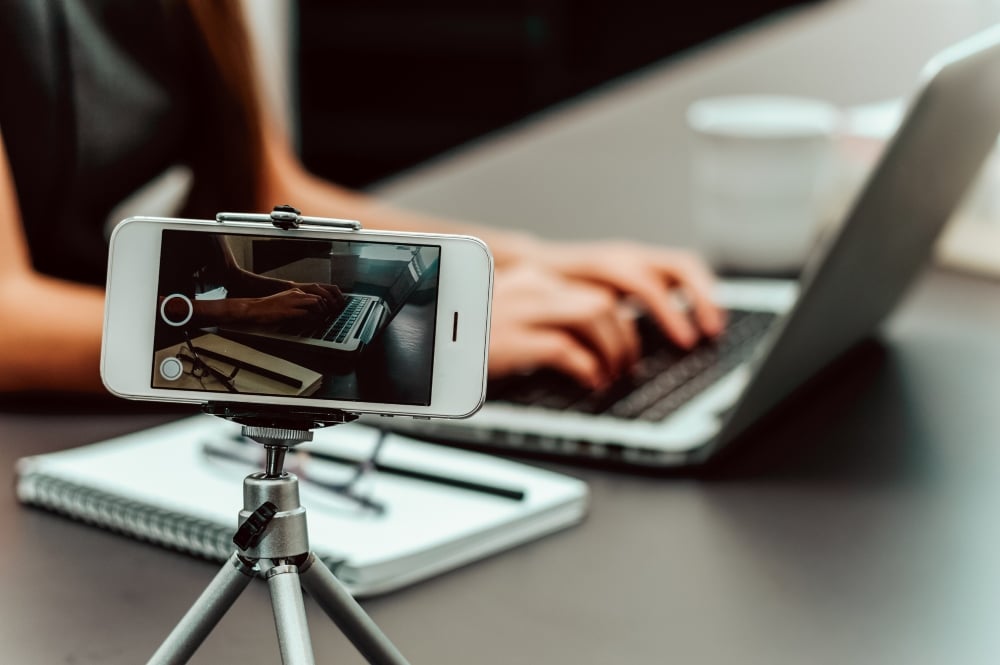 Introduce yourself personally to potential patients and post the video on your About Us page, or even your home page. Take candid videos in the office and upload them to your social accounts. Or, you can schedule a video interview with several satisfied patients to create a testimonial montage.
Personalized Content
If content is king, personalized content is emperor. Content customization is a digital marketing strategy that utilizes visitor information to try to deliver the most relevant content to that visitor. This enhances the user experience by directly connecting your target audience with the information they're looking for more quickly, which increases the likelihood of conversion from lead to customer.
There are many types of content personalization, but they essentially boil down to audience segmentation. Generally, you can pare down how you segment your target audience with user interests, location, behavior, and referral. Make sure your website CMS has the capability to segment and personalize content.
Learn More About Growing Your Dental Practice with Our Free eBook
We know how challenging it can be to grow your practice at the same time you're focused on offering patients superior dental care. It's important that the time you spend on marketing is maximized to generate results.
In this free eBook, we discuss proven strategies to help establish and grow your patient list. You'll learn how to identify your ideal dental patients, how to develop marketing strategies that catch their attention, and how to build a strong online presence to close the deal.
Download your free guide here or connect with Treloar & Heisel today to learn more about expanding your dental practice.
Treloar & Heisel and Treloar & Heisel Property and Casualty are all divisions of Treloar & Heisel, Inc.
Insurance products offered through Treloar & Heisel, Inc.
Treloar & Heisel, Inc. and its divisions do not offer legal or marketing advice. Please consult a professional concerning these topics. You should discuss how to maintain patient privacy with a legal professional in your state.