As retirement beckons, you may start to think about the best ways to strategically retire. Whether you are selling a practice or not, it's common to have questions about the retirement process for dental professionals:
Have you saved enough to live comfortably?
What does your retirement plan look like? Has it been updated?
What would your retirement life look like if you were to retire today? Could you retire today?
If applicable, is your dental practice set up for success after you leave?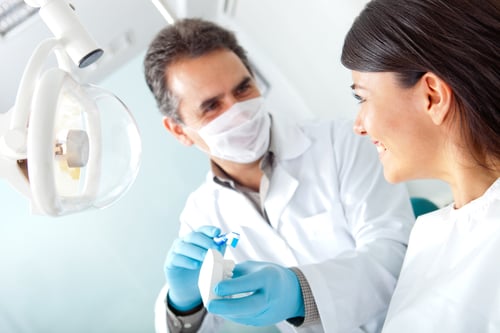 At Treloar & Heisel, we have been helping dentists through important life transitions since 1959. That's why we're able to help dentists who want to transition to a satisfying retirement without any of the worries.
Be Prepared for Your Retirement Transition
Leaving behind a successful dental career or thriving practice requires that you set up a post-professional success plan. You need to know if your money will last, if your savings account will have enough to support your retirement life as well as unexpected expenses, and what steps to take to ensure top dollar if you're selling your dental practice.
It's important to start planning for retirement as soon as possible.
Choosing a team of advisors that has experience with supporting business succession planning, estate planning, buy/sell agreements, and wealth management can facilitate your retirement planning process.
Treloar & Heisel assists dental professionals like you by streamlining your post-retirement plan under our comprehensive umbrella of retirement management services, allowing you to focus on your transition while we handle the financial details.
Know Your Needs Before You Retire
Having an idea of what you need — and don't need — for a successful retirement is vital to a smooth transition. Realistically, every dental professional's retirement transition is unique.
For example, selling your practice or transitioning it to a successor requires thoughtful planning well in advance of the event. Maybe you want advice on how to prepare a junior partner and your team for the transition, or you're not sure how to go about selling your share of the practice. In contrast, if you aren't selling your practice, you may be focused on creating a sustainable income in retirement.
The planning approach should reflect your personal situation and take a holistic look at all aspects of your life to ensure your values and goals are aligned with your transition plan. Treloar & Heisel considers retirement planning as just one piece of the puzzle. The Full Life Process™ is designed to support your goals throughout your lifetime, including retirement.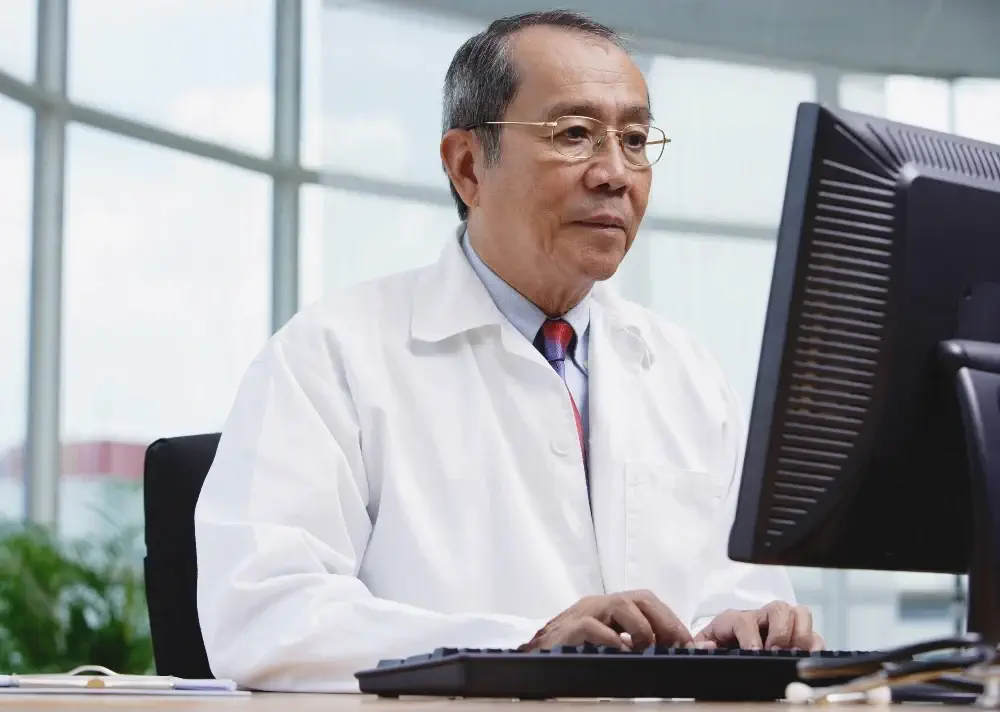 How Treloar & Heisel Handles Financial Management for Dentists Nearing Retirement
Our experienced advisors talk to you about your vision for retirement and the kind of lifestyle you would like to lead in order to align our recommendations with your value system.
By conducting an individual review of all your assets and insurance policies, and running our mathematical model used for risk assessment, our advisors can provide sustainable solutions that directly address your needs and accommodate your goals and objectives as you plan your professional transition.
We can help support your efforts in:
Estate Planning Strategies. Strategies to help ease the transfer of your personal assets and preserve wealth to help your family.
Business Succession Planning. A plan to transfer ownership or operation of your business to a named successor.
Buy/Sell Agreements. How shares in your business will be distributed.
Learn more about Buy/Sell Agreements with Treloar & Heisel.
Wealth Management. The investment strategy that may help dentists as they near retirement.
Learn more about Wealth Management services with Treloar & Heisel.
Benefits of Working With Treloar & Heisel
Decisions made with your best interests in mind. Our fiduciary duty is to recommend what will be in your best interest — period.
Fee-based offering. Our pricing for retirement planning and financial planning is transparent so you can live your retirement life the way you want without hidden costs.
No conflicts of interest. Since you pay us, we work for you without hesitation.
Competitive costs. Our fees are fair and competitive while also providing you with exemplary support and customer service.
We work with dentists. Working with the guidance of a professional with specific experience in advising dentists can help you create a strategy that addresses challenges specific to your profession and industry.
Comprehensive nationwide coverage. We have a national network dedicated to serving dentists in every state
Retirement Planning for Dentists With Treloar & Heisel
If your retirement is around the corner, it's time to create or revisit your plan to ensure a smooth transition. To learn more about The Full Life Process and Retirement Planning services at Treloar & Heisel, request your free consultation.