A Breakdown of Workers' Compensation for Dentists
Work injuries are more common than many people realize. In fact, according to the U.S. Department of Labor (PDF), in 2015 the healthcare industry had the highest rate of incidents causing lost work time.
Smart policies and preparation can be essential to reducing the negative impact of a workplace injury on yourself, your staff and your practice.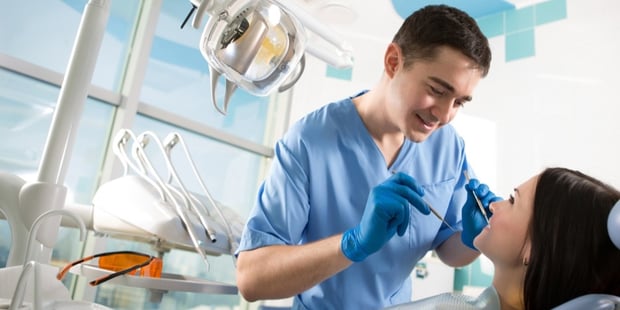 Curb Losses Caused by Workplace Injury at Your Dental Practice
If an employee is injured at your practice, workers' compensation can provide benefits for medical expenses and wages lost during recovery. Benefits may also pay the families of deceased workers and cover the legal fees in related lawsuits.
Workers' compensation insurance is not just a good idea for your dental practice, it may also be required by state law.

Workers' Compensation for Dental Practices at a Glance
Injured employees can receive workers' compensation benefits regardless of fault.
Workers' compensation insurance may be required and regulated by law in your state.
Many workers' compensation policies include programs designed to promote the health and safety of your employees, preventing incidents of injury.
Coverage may apply long-term for employees who can't return to work or include transitional work and training for new skills.
Some insurers offer case managers to coordinate care, treatment and transition of injured employees back into the workforce.
Request a Free Consultation to Learn More about Workers' Compensation