As a practicing dentist, you have to manage your finances and run your business in a way that protects you, your employees, your patients, and your legacy. That's why Treloar & Heisel offers financial planning services and insurance for dentists.
Given the nature of dentistry and its many moving parts, executing a comprehensive financial plan may seem overwhelming to many dental professionals. Our wealth management team uses the Full Life Process™ for organizing your financial life. This process is a systematic approach to financial planning and may include areas such as cash flow management, tax strategies, loan repayment, retirement planning, and more.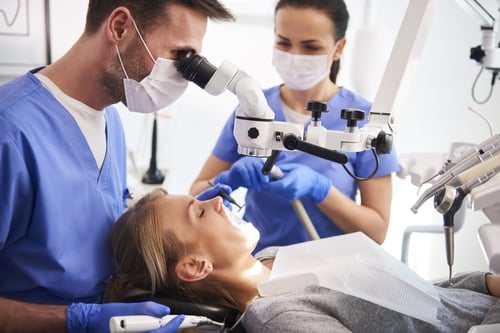 Safeguard Your Career
As an emerging dental professional, you're busy caring for your patients and immersed in the ongoing responsibilities of maintaining or running a dental office. But as you settle into your career, you may have important questions around buying a practice and protecting your income.
When you go through The Full Life Process with Treloar & Heisel, our goal is to give you the peace of mind that we are helping you reach your goals so that you can focus on your career and your family.
How Treloar & Heisel Handles Financial Planning and Insurance Solutions for Dentists
We take a goal-oriented approach to creating a personalized plan. This starts with an analysis of where you are versus where you're going, and addresses the gaps.
Next, we propose solutions that directly address your needs and accommodate your goals and objectives as you envision your career trajectory and post-professional legacy. These solutions may include but are not limited to: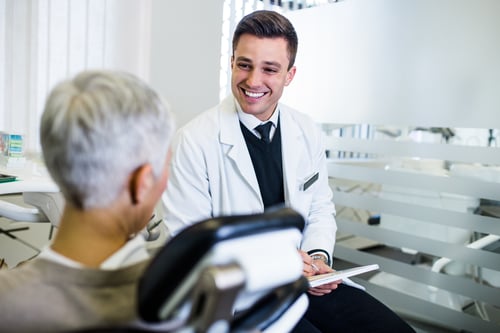 Financial Planning
As a dentist, you have many facets of your life that take priority. To live life on your terms, your finances have to be managed proactively. This is where the Full Life Process can help. Treloar & Heisel reassembles your fragmented financial landscape in order to create a cohesive financial plan that aligns our strategy with your vision.
To learn more about our financial planning services, click here.
Wealth Management
You need an integrated solution to managing your wealth. Treloar & Heisel offers a wealth management team with a focus on helping you make better financial decisions that align with your long-term goals.
To learn more about our wealth management planning services, click here.
Retirement Planning
Retirement planning is key to reaching your retirement goals with confidence. From potentially providing bigger tax savings to setting up your version of a happy retirement, you need a turnkey service for efficient retirement management.
To learn more about our retirement planning services, click here.
Investment Planning
As a part of managing your wealth, investment planning should follow an adaptable strategy based on research and tailored to your personal financial goals. We adhere to Modern Portfolio Theory and have a trading team that monitors portfolios and trades on a daily basis to implement your investment strategy.
To learn more about our investment planning services, click here.
Risk Management
When you run a business, you face multiple challenges and financial risks. This is true for running a dental practice. Customized insurance policies can help protect your future.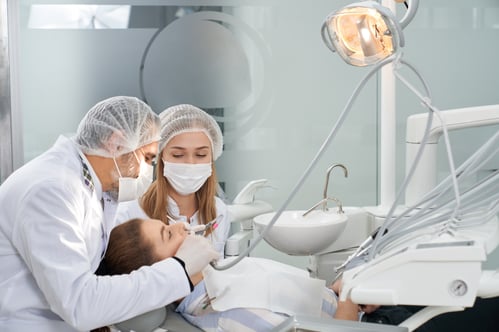 Income Protection Strategies
Income protection, such as holding the right disability income insurance policy, can help supplement lost income should you be unable to work due to illness or injury. Both long-term and short-term options may be a good fit, but it can be difficult to figure out what works for your current situation and your ideal future. Treloar & Heisel can help you find the right options based on your individual circumstances so you can have the support you need.
To learn more about income protection strategies, click here.
Professional Liability Insurance
Coverage — in the form of employment practices liability insurance — can help protect your business and your reputation in the event of an employment-related lawsuit. Some coverage options may include:
Harassment
Discrimination
Failure to promote
Wrongful termination
You can reduce the risk by preparing ahead of time for possible litigation. In many cases this coverage can be a part of your business owner's policy.
To learn more about professional liability insurance, click here.
Business Overhead Expense
This insurance coverage can help pay the overhead expenses of your practice when a disability prevents you from earning your full or partial income. Business overhead expense insurance can help cover everyday expenses when disability income insurance alone may not be enough.
To learn more about business overhead expense insurance, click here.
Insurance To Fund Buy/Sell Agreements
With this coverage, you and your partners can determine what happens should one partner pass away. The agreement can offer stability and a way to keep the dental practice doors open in the event of one partner's untimely death without the uncertainty of legal issues and distress.
To learn more about life insurance policies for buy/sell agreements, click here.
Business Owner's Policy
A business owner's policy (BOP) offers a customizable insurance policy that can help protect your business. Some examples of coverage options include equipment, property damage, business income, and more.
To learn more about a BOP, click here.
Life Insurance
Insurance for dentists shouldn't just be about protecting your practice. A life insurance policy can help you provide for your family in the event of your untimely death. Both term life insurance and permanent life insurance solutions are viable options depending on your needs.
Benefits of Working With Treloar & Heisel
Treloar & Heisel has been helping dentists craft effective financial strategies since 1959.
We offer:
Fee-based services for transparency.
Advisors who will act as a fiduciary and serve your best interests.
No conflicts of interest; you as our client are our only priority.
Competitive support and services tailored to the needs of dental professionals.
Working with the guidance of a professional with specific experience in advising dentists can help you create a strategy that addresses challenges specific to your profession and industry. In particular for dental practice owners, this benefit shouldn't be underestimated. You'll have access to dedicated check-ins and unfettered contact with a financial advisor paired with comprehensive, nationwide coverage.
Have Treloar & Heisel in Your Corner
As your dental career takes off, you'll want a team at your side that can help protect your earnings and grow your wealth to reach your goals.
To explore how Treloar & Heisel can help, contact us today.