How Dentists May Benefit from Wealth Management
A Wealth Management Firm Available Nationally for You
Nationwide coverage— Our strong national network is focused on delivering the highest level of service to dentists in every state.
Fee-based offering – We offer transparent pricing in the form of fee-based financial planning, investment services and retirement plans that may help our clients plan to live the lives they envision.
Fiduciary duty

— We take responsibility for our actions and recommendations and are legally required to serve your best interest at all times.
Treloar & Heisel Wealth Management (THWM) is a member firm of the The Wealth Consulting Group (WCG), a boutique investment advisory firm. You can learn more about WCG and investment advisory services in its Form ADV Part 2A and Form CRS. THWM provides financial planning and asset management services tailored to the specific needs of dental and medical professionals. THWM and other WCG investment advisors manage close to $2 billion in assets.
Advantages we offer to our investment clients include:
A Wealth Management Team Here for You
An investment committee with 200 years accumulated experience among team members meets weekly to review portfolio performance relative to benchmarks
Our trading team monitors portfolios and trades daily
We source our research from LPL Research, Morningstar and FI360, among others
Our portfolios are vetted annually by research departments of globally prominent institutional asset management firms
An Investment Perspective That May Help Dentists
Adherence to Modern Portfolio Theory, which is an investment approach that can optimize a portfolio based upon correlations and the capital asset pricing model.
Focus on expense management by utilizing low cost mutual funds, ETFs and individual stock holdings when appropriate
Our core strategy involves designing a low-cost portfolio that may help you pursue your long-term goals. A portion of the portfolio leverages short-term movements in the market, which is a tactic that may enhance your overall performance
Retirement Plan Management Services
for Dentists
A retirement plan might provide big tax savings, and it's important that all rules and regulations be followed. You have a legal liability to your employees to make sure contributions are done correctly, costs are reasonable, and education is provided that may help them make the most of the plan. Make a misstep and the penalty can be substantial.
Our turnkey service will help. Work with us and you can expect:
No Conflict of Interest - Although we do have negotiated pricing with multiple third-party administrators and record keepers only you pay us, so you'll be confident that our recommendations are only in your best interest.
3(21) Fiduciary Responsibility–We'll select and monitor your fund menu and share the legal responsibility for our recommendations. You'll receive a semi-annual Scorecard report that evaluates existing funds and suggests alternatives if warranted.
Competitive Costs – We periodically compare the overall pricing of your plan to other similar plans to ensure that your costs stay below average.
A Dedicated Service Team – You'll have a team assigned to your plan that may help coordinate among all parties involved including TPA and record keeping firms. We design a strategic low-cost portfolio that may help you pursue your long-term goals, and we also dedicate a portion of that portfolio to leveraging the short-term movements of the market, which is a tactic that may enhance your overall performance. Our team can also assist with enrollments and employee education.
Implement Your Investment Strategy
Your pursuit of long-term financial success is rooted in investment planning aligned with the recommendations in your Full Life Process. Your team, in concert with our investment management team, can help implement the portfolios appropriate to this plan.1
Benefit from our relationship with a recognized investment boutique.
Already Have a Plan?
Ask us about our Fiduciary Plan Review Report. We'll benchmark your costs, fund menu and evaluate if you have the most efficient plan design. For most plans we can assume management without having to change current TPA or record keeping services.
Schedule a Conversation with a Wealth Management Advisor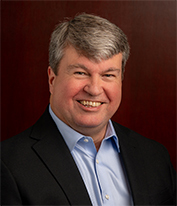 Tim O'Shei
CFP®, MBA

Wealth Advisor, THWM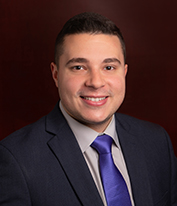 Nicholas Tancabel
CFP®, ChFC®
Wealth Advisor, THWM
By submitting your information, you consent to our Privacy Policy and Communication Policy.
1 The Wealth Consulting Group, Personal CFO Services, https://www.wealthcg.com/private-client-group
Treloar & Heisel, Treloar & Heisel Wealth Management, and Treloar & Heisel Property and Casualty are all divisions of Treloar & Heisel, LLC. Investment Advice offered through WCG Wealth Advisors, LLC, a Registered Investment Advisor doing business as Treloar & Heisel Wealth Management.
Treloar & Heisel Wealth Management is a separate entity from The Wealth Consulting Group and WCG Wealth Advisors, LLC. Insurance products offered separately through Treloar & Heisel and Treloar & Heisel Property and Casualty. Treloar & Heisel, LLC., Treloar & Heisel Wealth Management, and WCG Wealth Advisors, LLC. do not offer tax or legal advice.
Past performance is no guarantee of future results. Investing involves risk including loss of principal. No strategy assures success or protects against loss. Investing in mutual funds involves risks, including possible loss of principal.
TH-210154