In order to get the most impact from the time and money spent on marketing, you may want to replace siloed efforts with the targeted approach of a campaign. This strategic way of developing and distributing content may help to attract new patients to your practice, more effectively than social media or print advertising alone.
The Patient's 'Journey' to Making an Appointment
Patients don't wake up one day and decide to make an appointment at a random dental office for no reason. Just like consumers of any other service, patients may go through a three-stage process known to marketers as the buyer's journey.
Essentially, it's a way of thinking about how a stranger becomes a patient. It begins with the awareness stage: when patients realize they have a dental problem. In the consideration stage, patients will move to researching services and dentists to help solve that problem. In the decision stage, patients will finally make the appointment.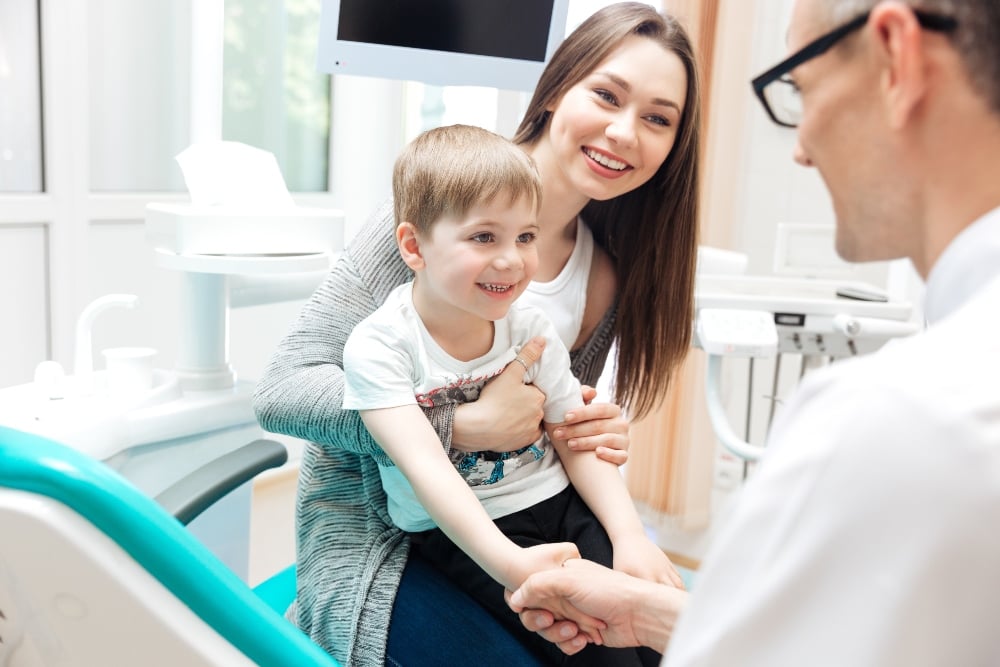 Fueling Your Campaign With Content
Think of your campaign being divided into the same three stages as the buyer's journey: awareness, consideration and decision. Each leverages different types of content intended to help buyers, build trust in your brand and offer possible solutions to their problems.
Each stage of the funnel typically drives buyers toward a free, valuable (often long-form) content offer, such as an ebook. These provide information intended to help them move onto the next stage and making a purchase.
These content offers are often downloadable from a landing page on your website. Visitors can usually access them after filling out a simple form including their email and other common contact information. This is how a website visitor becomes a lead.
Before visitors get to this step, shorter content is used to promote the longer content offer. Blogs about related topics, social media posts and emails are commonly used to promote content offers and drive traffic to their landing pages.
Let's say you want to find new patients for your dental practice's teeth whitening service. Explore a potential campaign and the content it's created with, stage by stage.
Awareness Stage
In this first stage, you may create an ebook content offer such as, "A Guide to Teeth Whitening." To promote this ebook, consider writing three blogs on related issues such as, "Should You Whiten Your Teeth?", "Do You Need More than Whitening Toothpaste?" and "The Top 10 Ways Teeth Get Stained".
Consider promoting this offer by sharing a daily whitening tip on social media, or creating short, informative emails (like lists) with topics similar to your blog posts. All of these would typically include a call to action or CTA, a phrase compelling the reader to pursue the bigger content offer and linked to the offer landing page.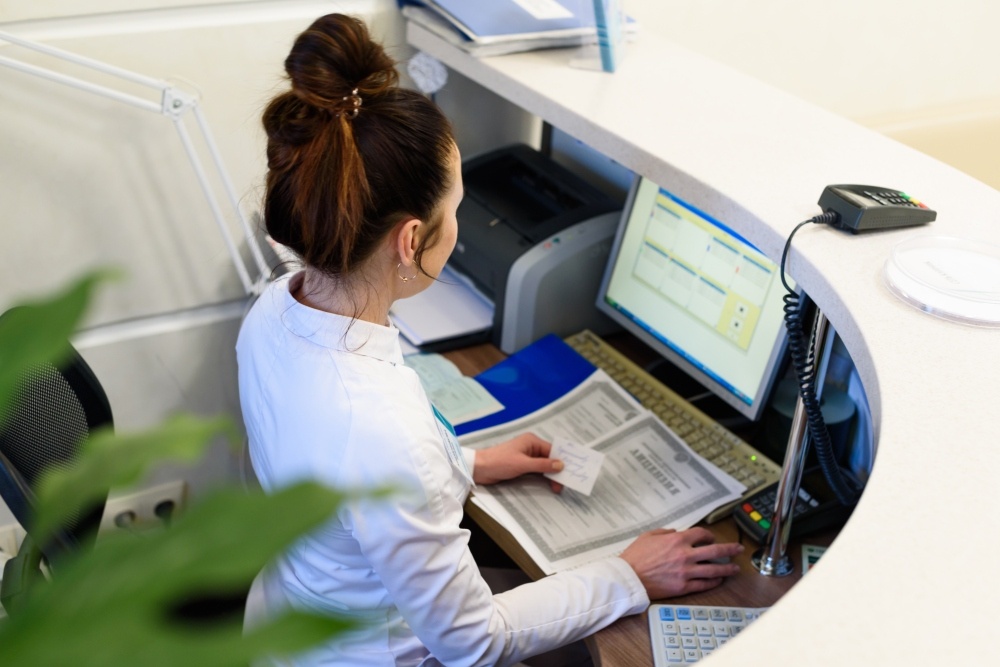 Consideration Stage
Now, you would typically have some leads who gave you their contact information to download the first offer. That email list may help to promote your consideration-stage offer. Generally this is valuable long-form information geared towards the research your potential patient may be conducting if they've decided to pursue whitening treatment.
A good content offer for the consideration stage might be, "Guide to Choosing a Dentist for Your Professional Whitening." To support that offer, you may want to write another series of blogs about related topics such as, "The Advantages of Professional Whitening," "Over the Counter Whitening Kits Versus Professional Tooth Whitening" and "How Much Does Tooth Whitening Cost?"
Then, just like the previous stage, you would typically share the blogs and promote the landing page with creative social media content and a series of a few emails. These social media posts and emails should also be research-oriented and meant for people considering professional whitening.
Decision Stage
In this last stage, it's typically the right time to provide information for making a purchase decision.
During the first two stages, you may want to avoid anything resembling a sales pitch. But in the decision stage, it's generally OK to be more direct about your business.
A popular choice for a content offer in this stage may be testimonials or case studies featuring before and after pics. While the first two content offers promote the content offer for the following stage, the call to action throughout this final offer is generally to make an appointment with your practice.
Just like the first two stages, the decision stage offer may also be supported by blogs, emails and social media posts. Since the audience in this stage may be much smaller than in the first two stages, consider focusing your efforts more on emails to your decision-stage leads than on social media for the world. You might also want to seal the deal with a coupon or discount for your services.
Good blog topics for this stage might be, "What to Expect in a Professional Dental Whitening Session," "Professional Whitening Cost Comparison" and "Professional Whitening Treatment Options."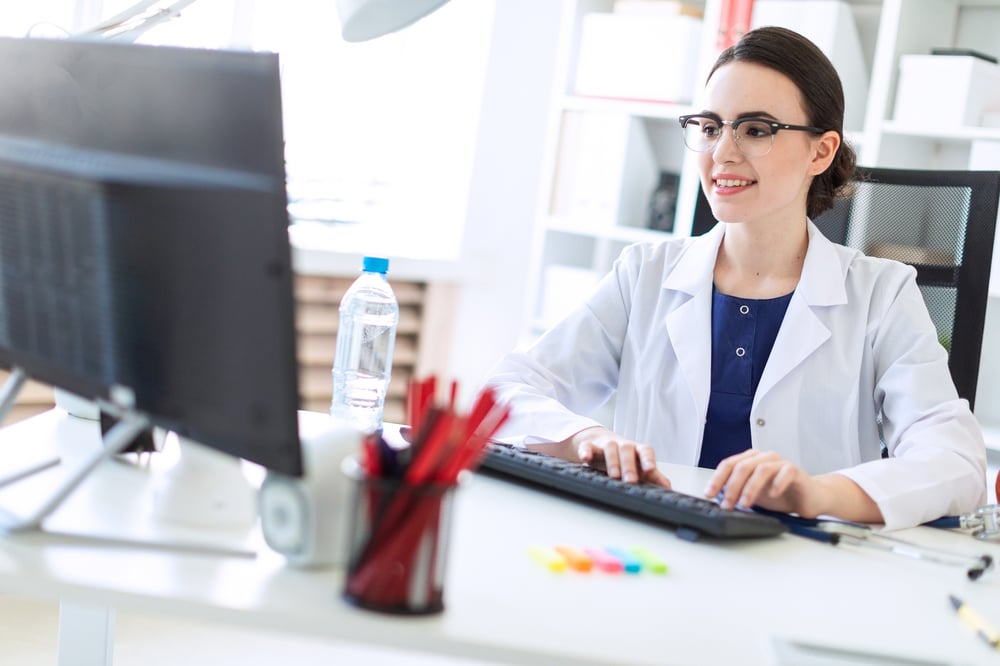 Keeping the Momentum Going
Once your campaign is launched and running, consider monitoring the performance of your content for continuous improvement. Then, once a year, consider checking that your links aren't broken and freshening your content with updated information, something search engines may reward you for in the form of rankings.
After you're satisfied with the leads and patients this campaign is generating, think about the next service or business goal that could also be promoted with a marketing campaign. You may have existing content you can leverage into a more targeted effort. By continuing to develop and launch marketing campaigns, you may find your practice growing with the support of robust and comprehensive marketing.
About Treloar & Heisel
Treloar & Heisel is a premier financial services provider to dental and medical professionals across the country. We assist thousands of clients from residency to practice and through retirement with a comprehensive suite of financial services, custom-tailored advice, and a strong national network focused on delivering the highest level of service.
Treloar & Heisel and Treloar & Heisel Risk Management are divisions of Treloar & Heisel, Inc.
Insurance products offered through Treloar & Heisel, Inc.
Treloar & Heisel, Inc. does not offer marketing advice. Please consult a professional concerning this topic.