Requiring little more than internet access and some time, content marketing may be a fairly simple way to help build your dental practice and accomplish your business goals.
Content marketing is marketing based on storytelling through original content within all types of different media, lengths, and platforms. While some types of content marketing may be a better fit for your particular practice, skillset or resources, you may be able to begin narrowing down your direction with these considerations: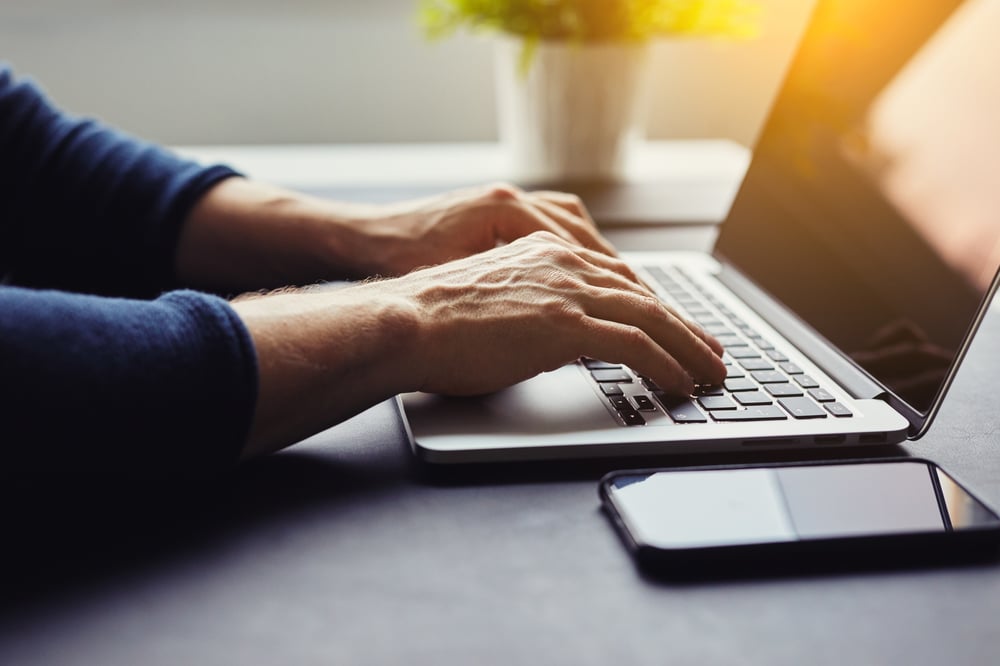 These messages may make the most impact for your business if they're customized for a particular audience as the content preferences of those audiences may vary greatly.
How do you prefer to communicate?
If you're tech-savvy, or at least not intimidated by technology, you may want to consider using videos for your content marketing. On the other hand, if you're soft-spoken or an introvert, written forms of content may come more naturally to you.
Will you produce this content in-house or can you afford to outsource?
One of the biggest challenges of successful content marketing may be consistency. Business owners may begin content marketing with good intentions, but may not have the time to commit to a consistent publishing schedule or follow through on a long-term campaign. And consistency may be the key to making this form of marketing work best.
Is your brand visually strong or image-centric?
If you've heavily invested time or money into the visual look of your brand, consider a style of content marketing that will accentuate that strength. An image-centric social media channel such as Instagram, an informative visual content campaign and even video marketing may all be options.
Does your existing marketing infrastructure include social media accounts? A website?
An existing website may provide an opportunity to blog while your existing social media accounts may save you time in mounting a content marketing campaign on social media.
Explore four distinctly different directions for your content marketing as you decide how to appropriately leverage content marketing to pursue your goals for growing your dental practice.
Blogs
For the business just beginning to dabble in content marketing, blogs may be a simple way to start. These relatively short pieces of content marketing are designed to help prospective or current patients to solve a problem through informative content. The key to blogging is typically focusing on solving a problem your audience is experiencing, not selling yourself.
Unlike direct advertising, blogs are intended to work overtime, having an almost snowball-like effect on your web traffic as they gather SEO authority and rise in the rankings over time. Essentially, as people go online searching for answers to a problem, providing an appropriate solution may help the most relevant folks find your blog.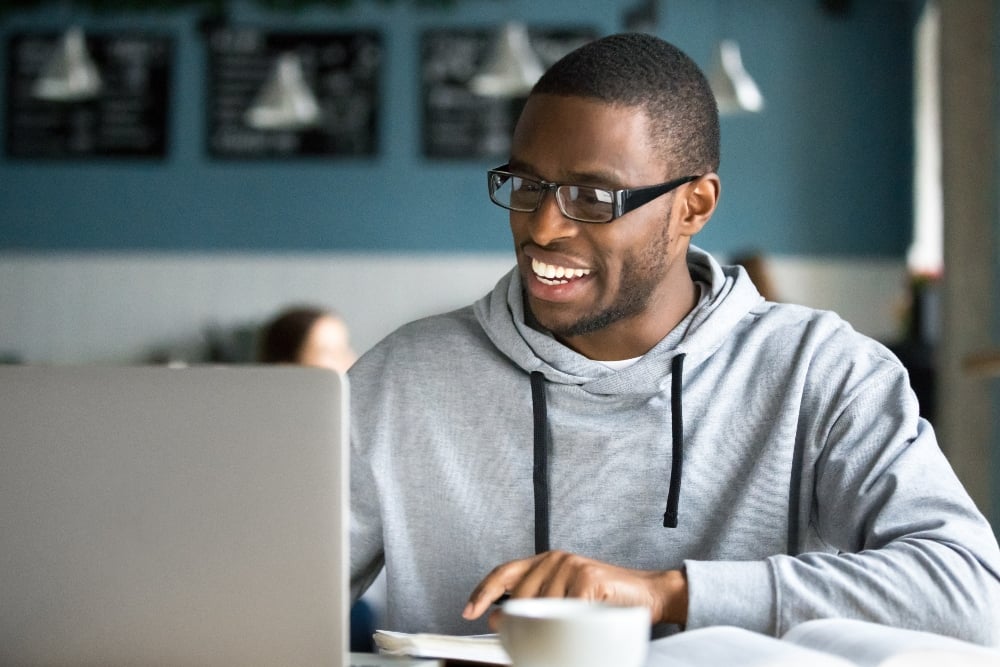 For example, a cosmetic dental practice focused on targeting clients in the entertainment industry may blog about comparing whitening treatments, the impact of a bright, straight smile on a career in film, what veneers are and options to make them affordable.
Ideally, the types of patients you're looking for will find your blogs helpful. Over time, that knowledgeable subject authority may help to build trust and give your brand an advantage when prospective patients are done researching and ready to make an appointment.
Learn more about blogging for your practice.
Email
If your growth goals are focused more on referral business or upselling dental services, email may be an option worth considering.
Despite the appeal of newer, more modern forms of content marketing (like social media), email may still be one of the most effective forms of content marketing in the world. In fact, Forbes reports that email marketing has a median ROI of 122%, more than four times higher than social media, direct mail and paid search.
One potential advantage of email is its versatility. Your email marketing campaign may be as simple as monthly newsletters and weekly dental hygiene tips and updates or as complex as calculated offers linked to landing pages and sent to targeted lists of patients. With the assistance of marketing software, you may even be able to customize and personalize email content for each recipient.
Email may have the versatility to do all of that and more as you experiment and increase your efforts. No matter what direction you take your content marketing, consider using email to promote and support your campaign.
Learn more about leveraging email to grow your practice with our articles about captivating subject lines and the types of emails dentists use to keep patients happy.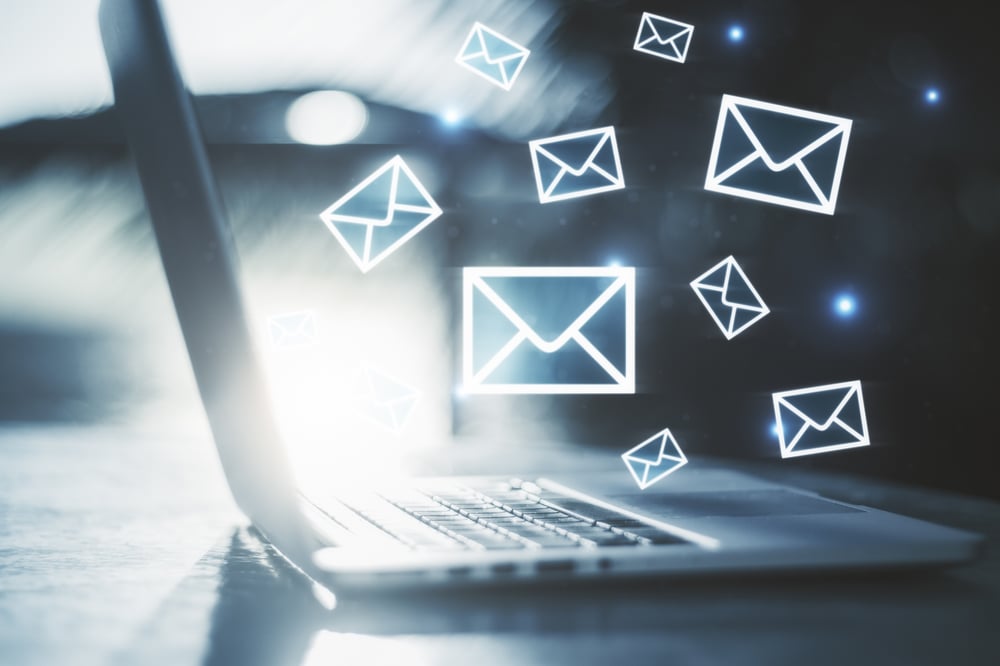 Social Media Content
Posting even short conversational content on social media may help to boost your business. Consider which social media channels appeal to which demographic before deciding where to focus your efforts. Instagram may provide an opportunity for you to showcase image-centric content to a younger audience while Facebook may be more friendly to written content and a broader audience.
Observe the popular content of other dental practices to get a sense of what works well and what doesn't get much attention. Social media can be noisy and there may be a lot of content to compete with. If you go this route, consider how you'll make your comments, posts or photos interesting enough to stand out.
Like email, social media may also be able to support and promote your content marketing campaigns on any medium. So, consider how you may incorporate social media into your other strategies.
Learn more about Instagram for dentists.
Videos
On all of the above-mentioned mediums (and beyond), video marketing may be the fastest-growing medium that may also net an impressive impact on your business.
A content marketing campaign doesn't have to be in written form. Consider a series of simple, casual, D.I.Y. videos captured on your phone. You may be able to provide a whole series of valuable advice segments in videos, as well as showcase products and services, without much more than your mobile device.
While video marketing may have the potential for high production value, it may not ever be necessary to achieve your content marketing goals. Lower-cost tripods and microphones may add quality to your self-shot phone videos. Free and lower-cost tools may help you to edit and compress that footage for posting. Then, a free YouTube or Vimeo account may serve as an effective place to store your original videos. You may later embed those, link to them and repost them on your website, social media and even within your emails.
Learn more about video marketing to grow your dental practice.
Content Marketing for Your Dental Practice
As you explore, experiment and try different types of content marketing for your dental practice, keeping your ideal patients in mind may help to ensure your efforts aren't misplaced, no matter what form they take. Your patient personas may act as guard rails for choosing your channel, topics, even the time of day you send an email. If you're still unsure of where to begin, consider starting with patient personas.
About Treloar & Heisel
Treloar & Heisel is a premier financial services provider to dental and medical professionals across the country. We assist thousands of clients from residency to practice and through retirement with a comprehensive suite of financial services, custom-tailored advice, and a strong national network focused on delivering the highest level of service.
Treloar & Heisel and Treloar & Heisel Risk Management are divisions of Treloar & Heisel, Inc.
Insurance products offered through Treloar & Heisel, Inc.
Treloar & Heisel, Inc. and its divisions do not offer legal advice. Please consult a legal professional concerning these topics.