Your mobile search ranking may have a significant impact on your dental practice. New patients are more likely to find a competitor first if your office is too far down the list, but the repercussions of a low ranking may run much deeper. Here's how you can boost your mobile search results.
Complete Your Google My Business Page
Google My Business is a no-cost tool that helps businesses of all types get found in local searches. Your page can include photos of your dental practice, your office address and phone number, your hours of operation, and more. Google My Business is particularly helpful for mobile searches because customers can simply click to dial your office directly or to load directions to your office into their smartphone's GPS.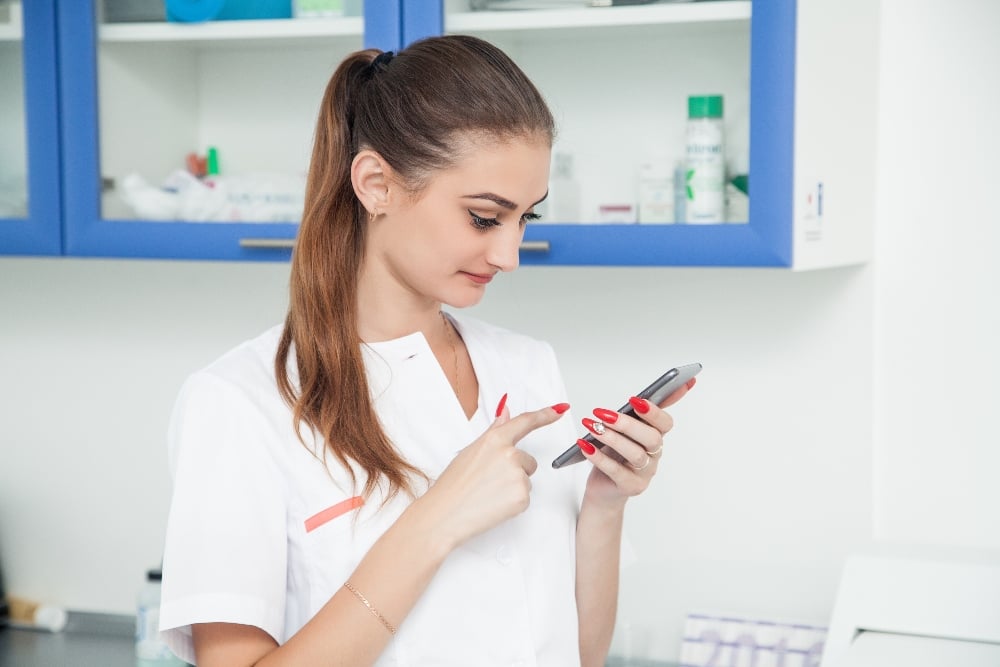 Why It's Important for Dentists
Consumers often search for service providers near where they live or work because it's more convenient, so it's important that new patients that live or work in your area can find your dental practice easily. The more information you add to your Google My Business page, the more likely you are to rank well for local keywords.
Consumers rely heavily on Google My Business pages to make decisions about who to give their patronage to, so if your page is missing information, patients may think you're not a legitimate dental practice and are more likely to select a competitor.
Use a Responsive Design for Your Website
A responsive website design is likely of the utmost importance for dental practices, and frankly, businesses of all kinds. Statista reports that over 50% of all searches come from mobile devices and the number continues to grow every year. To stay on the playing field, dentists should have websites that look great on a wide variety of device sizes and shapes. Navigation should be straightforward and load times should be fast.
Why it's Important for Dentists
If your practice website isn't responsive, patients will have a much harder time navigating it. Horizontal scrolling may hide your contact information. Load times longer than just a couple of seconds can drastically increase your bounce rates. If patients can't find what they're looking for on your website quickly, they're more likely to contact a competitor with an easier-to-use, responsive website design.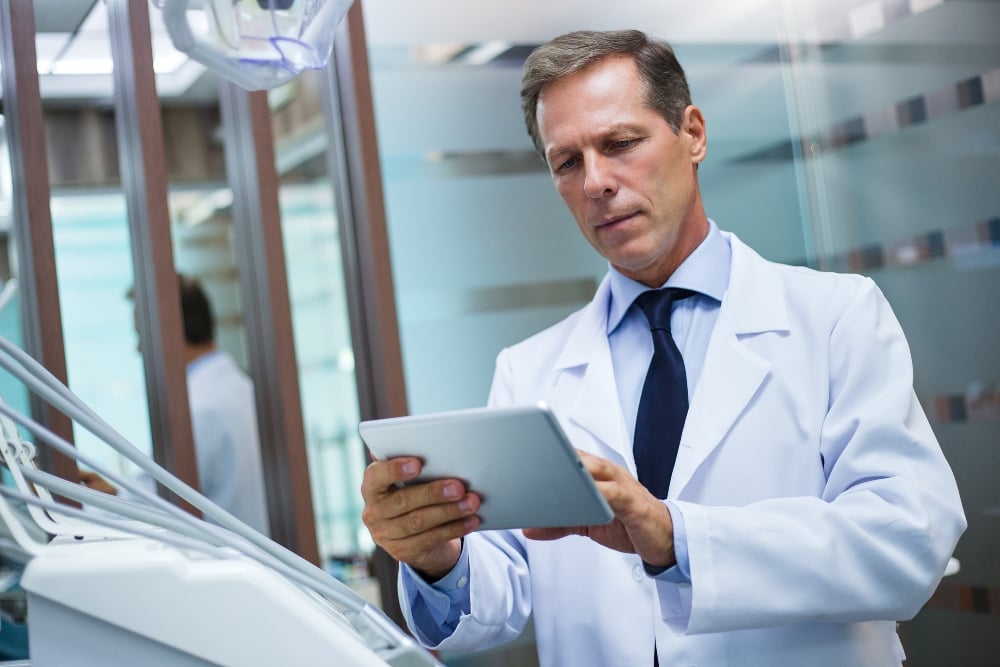 Optimize for Google AMP
Your patients lead a fast-paced life, and they don't have time to wait for a website to load. In fact, a quarter of users will leave a website if it doesn't load in six seconds or less. Google AMP, or the Accelerated Mobile Pages Project, is the billion-dollar search engine's solution to slow mobile sites. AMP is compatible with almost all mobile web browsers, including Chrome, Firefox, and Safari.
Why it's Important for Dentists
When your website is Google AMP optimized, it uses ten times less data and can load in less than a single second. By optimizing your dental practice website for Google AMP, you can drastically decrease your mobile load times. You can also increase your search ranking– AMP is now a direct ranking factor and Google gives preference to websites that are AMP optimized.
Engage Patients on Social Media Platforms
With 2.77 billion social media users across the globe, it's no secret that businesses without a social media presence are missing out on serious brand awareness generation opportunities. Sprout Social suggests that Facebook ad revenue will soon surpass print ads if it hasn't already. Paid ads on social platforms are typically very affordable and allow you to market to specific segments of your target audience.
Why it's Important for Dentists
Social media can help you build trust and connect with your patients through platforms that they use frequently. You can post before and after photos of teeth whitening or other cosmetic dentistry services to attract new patients with visuals while being aware of patient privacy concerns. Or, you can use your social channels to remind patients to schedule their annual cleanings.
What Kind of Search Ranking Results Does Your Practice's Mobile Website Get?
Before you make significant changes to your website, run analytics now to see where you fall. Where are you on local mobile search results? Is your traffic tanking? Knowing where your dental practice is now can help you set realistic goals to get you where you want to be. Once you've identified a few key areas for improvement, make the necessary changes to your site and run analytics again to see what improved and what didn't. Continue to make progress and analyze it, repeating the process as many times as needed to push your dental practice further up the search rankings.
About Treloar & Heisel
Treloar & Heisel is a premier financial services provider to dental and medical professionals across the country. We assist thousands of clients from residency to practice and through retirement with a comprehensive suite of financial services, custom-tailored advice, and a strong national network focused on delivering the highest level of service.
Treloar & Heisel and Treloar & Heisel Risk Management are divisions of Treloar & Heisel, Inc.
Insurance products are offered through Treloar & Heisel, Inc.
Treloar & Heisel, Inc. and its divisions do not offer marketing or legal advice. Please consult a professional concerning these topics.