There are many different roles in a dental practice, and it's important to understand the most common ones so you can choose the right people for each.
A big part of your responsibilities as a dental practice owner is finding the right person for each role. Here are six of the most common positions you'll need to fill.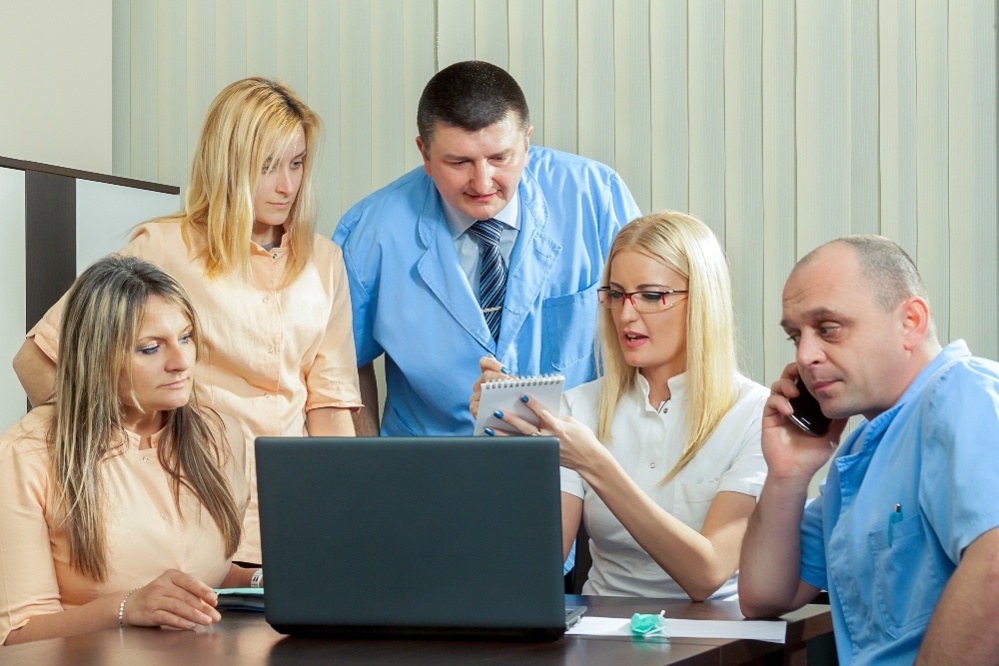 Role 1: Practice Owner & Dentist
The dentist who owns the practice is called the senior dentist. They are also a small business owner, and the one who controls the practice and the hiring, employment, and firing of others who work there.
If you're the senior dentist, you have a lot of responsibility to your dental practice and your patients. That's good news for those who trust and rely on you, but it's also stressful and can be difficult if you feel overwhelmed or don't have enough help. It's important to hire enough staff to handle the patient load and other concerns, so you can focus on growing and managing your business.
Role 2: Associate Dentist
An associate dentist is a dentist who doesn't own the practice, but who has the same training and education. In short, they are a full-fledged dentist who could have their own practice.
They may not want their own practice for a variety of reasons, or they may want to work for someone else for a few years to get more experience before going into business for themselves. When someone is just out of dental school, for example, they may want to work for someone else for a while.
The associate dentist will probably perform most dental requirements at the practice, and may even become the main dentist from the standpoint of who interacts with staff and sees patients most frequently. That's a great way for the dentist who owns the practice to leave patients with someone they trust while properly running and developing their business for the long term. An associate dentist can help the practice owner find a better balance.
Role 3: Dental Hygienist
The dental hygienist has to have an associate's degree or higher. That means a two-year degree, at minimum. The hygienists are able to do a lot of things for patients, but they don't perform the level of dental services that a dentist would. It's similar to a nurse / doctor relationship and can be very beneficial for a dentist who has hired good quality dental hygienists they can trust and rely on.
Role 4: Receptionist
As the first point of contact for patients, the receptionist in a dental office is a very important person. The receptionist will be responsible for patient coordination and scheduling, along with dealing with patient questions, rescheduling appointments, and helping patients get checked in and ready for the dentist when they come into the office. There's no specific education level required for a receptionist, as long as they're able to do the job well. Someone who's detail-oriented and organized is usually a good fit for this role, because they have to be able to do a range of things and efficiently on a daily basis.
Role 5: Office Manager
An office manager for a dental office is in charge of ensuring the practice has all the things it needs to continue growing. Like a receptionist, there's no education level required. Being detail-oriented, organized, and focused is all very valuable for an office manager. As one of the important roles in a dental practice, this manager will handle the ordering of supplies, and often is in charge of scheduling staff.
Role 6: Marketer
Dental practices, just like other businesses, need promotion. A marketer is in charge of promoting the dental practice through a number of channels, including digital. There's no specific educational requirement for someone to be a dental marketer, but having some education or training in the marketing sector can be very helpful. Someone who's trained in website management, writing and digital skills would be a good fit for this work.
Finding and Keeping the Right People
There are a lot of great people who would be a good fit for your dental practice. But once you've found them, you also have to keep them. Proper HR practices can help with that, so you won't experience a lot of turnover and can keep your practice strong, healthy, and growing.
You can check out our e-book for more information to consider regarding people management at your practice. We know you need quality people, and a good way to keep your practice healthy. You also need appropriate insurance policies in place, so you have the level of protection you and your practice need. When you work with the right companies and the right people, you can have a much better experience with your dental practice for the long term.
Treloar & Heisel and Treloar & Heisel Property and Casualty are divisions of Treloar & Heisel, LLC.
Insurance products are offered through Treloar & Heisel, LLC.
Treloar & Heisel, LLC. does not offer human resources or practice management advice. Please consult with a professional concerning these topics.
21-082