Posted by Amy Carbone on Dec 16, 2019 9:30:00 AM
Do you struggle to hire and keep younger talent? Here are 8 tips to help your dental practice engage and retain millennial employees.
1. Value Your Employees' Work-Life Balance
The millennial generation values their work-life balance more than ever before. They're less content to make unlimited sacrifices for the job and instead want to work somewhere that sees them as more than just another employee. Allow your team to take time off for family functions and show interest in their lives outside of work. Consider also asking them for suggestions to achieve a work-life balance they feel comfortable with.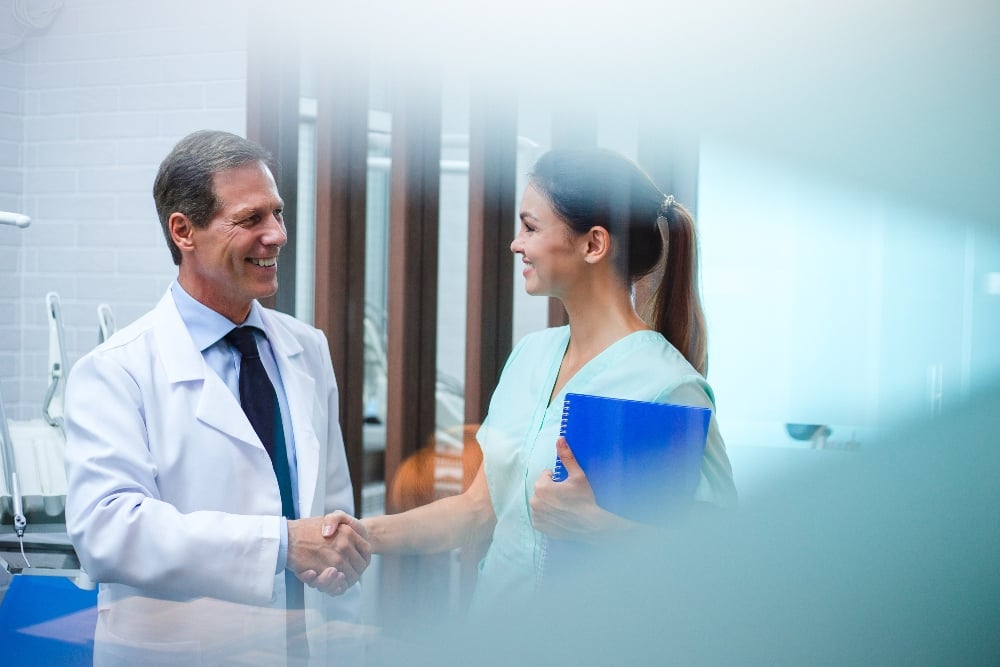 2. Give Real-Time Feedback
Millennials are also discontent to undergo the traditional "annual review." They prefer to know if they're on the right track or what they can do to improve their performance in real-time. Meet with your dental assistants, hygienists, administrative staff, and other team members often to offer feedback. Not every meeting has to be formal; in fact, casual but more frequent evaluations are far more attractive to millennial talent than the opposite. Just be sure to evaluate all staff against the same criteria to ensure a level playing field for everyone.
3. Be Flexible with Scheduling
The work-life balance comes into play again, because it's commonly important to millennial recruits. Offer your team members flexible scheduling when you can. If, for example, your dental office regularly has a "no-dentist" day, pull back to a skeleton crew and allow your employees to put in for time off on those days. Rotate between employees equally when honoring scheduling requests. You can also ask for volunteers when scheduling staff on holidays. Try to only schedule employees on holidays when you absolutely must and always fill schedules with people willing to work first.
4. Build New Opportunities for Growth
Millennials don't want to be stagnant in their careers. They need to feel like they're working towards a goal and that opportunities are available to them for growth. If they don't sense that growth is available where they're at, they'll start seeking out another employer who does offer ongoing opportunities. Go beyond the annual raise and offer your team bonuses for a job well done. When your hygienists meet their monthly quota, cater lunch. When you have openings, promote from within before considering outside candidates if you can.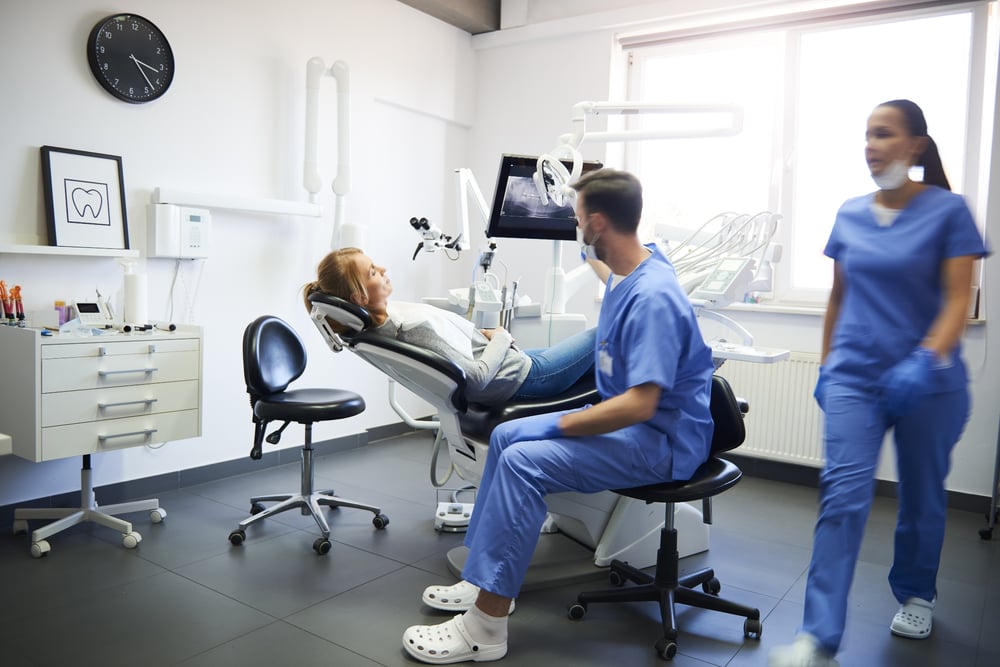 5. Pay Attention to Your Brand's Social Influence
Millennials want to work for dental practices that care about their communities. Have a look at your social influence– are you regularly doing things as a practice that have a positive impact on the world around you? For example, you can host a food or toy drive for the holidays, or set up paper, plastic, and glass recycling in your office. Consider setting up a booth for your dental practice to hand out free toothpaste, toothbrushes, and patient education pamphlets at a Relay for Life race or another community event.
6. Create a Strong Dental Team
Millennials also strongly value a collaborative work culture. Your dental associates, assistants, hygienists, and administrative staff aren't four separate departments of your practice; one person's work always has some effect on the work of another. This give and take is likely an important part of the success of your practice, and it's important that you facilitate it. Create a unified work environment that allows your staff members to collaborate and engage with each other. Make your team feel like family by having regular meetings and team-building exercises.
7. Make Room for Honest Mistakes
Your employees are bound to make mistakes and they want to feel like they have the room to do so without risking their job. Honest mistakes are part of growth and if you know and trust your dental team, you know they're not purposely trying to harm your practice. Encourage your staff to learn from their mistakes and apply these lessons to future work. Show your employees that it's healthy to use failures to continually shape and hone their skills.
8. Listen to New Ideas
Likely, the most important thing you can do when working with millennials is to be open to exploring new ideas for your dental practice. Ask your employees for feedback during team meetings and give them opportunities to showcase their creativity on the job. Avoid being immediately closed-off to new ideas. Instead, take time to think new ideas through, really considering if they may have the potential to benefit your dental practice.
What's the Benefit of Hiring Millennials Anyway?
Although engaging millennials in the workplace is sometimes more challenging, it's well worth it. This generation tends to be much more technology-savvy than the generation before and can create meaningful relationships with patients more easily. They're often also excellent big-picture thinkers and bring a ton of new ideas to the procedure table. Learning how to make your practice a great place for millennials to work is a great way to keep your dental practice's competitive edge.
About Treloar & Heisel
Treloar & Heisel is a premier financial services provider to dental and medical professionals across the country. We assist thousands of clients from residency to practice and through retirement with a comprehensive suite of financial services, custom-tailored advice, and a strong national network focused on delivering the highest level of service.
Treloar & Heisel and Treloar & Heisel Property and Casualty are divisions of Treloar & Heisel, LLC.
Insurance products offered through Treloar & Heisel, LLC.
Treloar & Heisel, LLC. and its divisions do not offer office management advice. Please consult a professional concerning this topic.