Posted by Amy Carbone on Jul 15, 2019 9:30:00 AM
When your dental practice is growing, it may be difficult to know when the time is right to hire an associate dentist. Hiring an associate too soon may cause your practice to lose money, while waiting too long may cause chaos and a drop in patient volume.
Gauge the timing of your hire by taking a look at your practice, how much money you're earning, and your physical office space, among other things. Here are a few of the factors to explore before you add an associate to your practice.
You Have Enough Patients (or More)
It's important that you have enough new patients every month to support adding an associate dentist to your team. While your established patients and hygiene recalls are your bread and butter, new patients are a dose of nutrients that your practice needs to stay alive, says Dr. Louis Malcmacher, consultant to the Council on Dental Practice of the ADA. He suggests that a realistic number of new patients for a dental practice may be 10 to 25 per doctor, per month.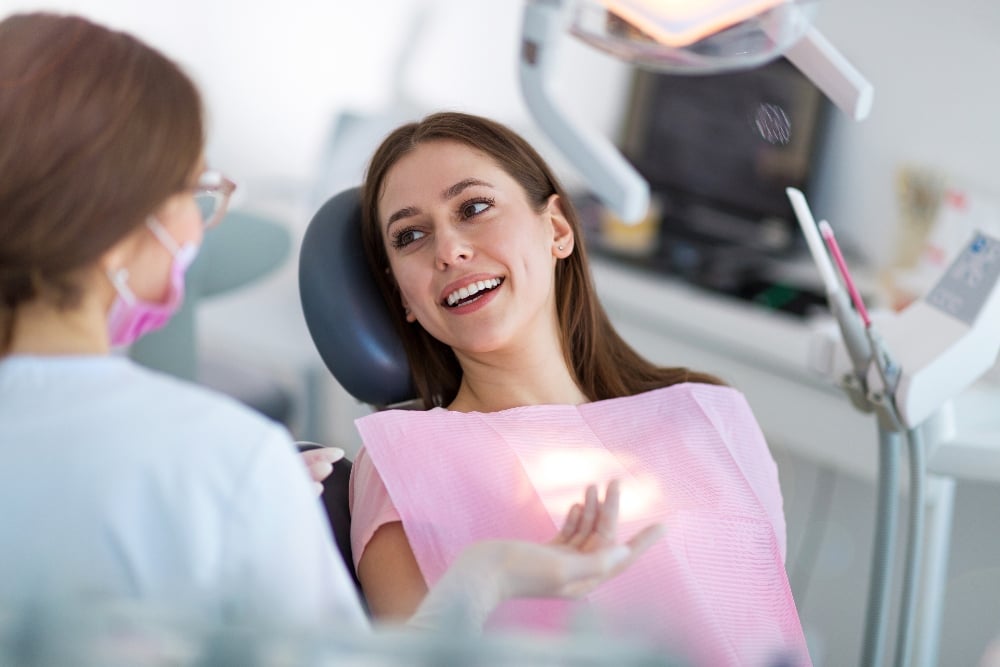 If you only have 5 new patients per doctor, per month, you may want to focus on your marketing before adding an associate. If you're consistently adding 20 to 25 new patients per doctor, per month, you may be ready to hire anl associate sooner.
You're Earning More Than $30,000 Per Treatment Room
You may also want to consider how much money your practice is making per treatment room. Michael Kesner, DDS, author of Multi-Million Dollar Dental Practice and the CEO of Quantum Leap Success in Dentistry, tells Dental Economics that he considers $25,000 to $30,000 the threshold. In other words, if your dental practice is earning less than $25,000 per treatment room, it may not be time to add an associate dentist to your practice yet. If you're earning $30,000 or more per treatment room, you may want to begin the search for an associate.
Your Treatment Acceptance Rate is High Enough
Before expanding the number of associates at your practice, you should consider your current treatment acceptance rate. The American Dental Association (ADA) reports that on average, treatment acceptance rates hover at about 70%. If your rate is below this, it's possible that not enough of your patients are completing their recommended treatments. It may be more pragmatic to work on increasing it prior to adding an associate.
Your Referral Rate is at Least 40%
Your referral rate should also be high enough to support the addition of another associate to your office. Dr. Kesner suggests to Dental Economics that your referrals from existing patients should be 40% or greater– if not, it's possible that your current patients aren't having a positive experience at your practice.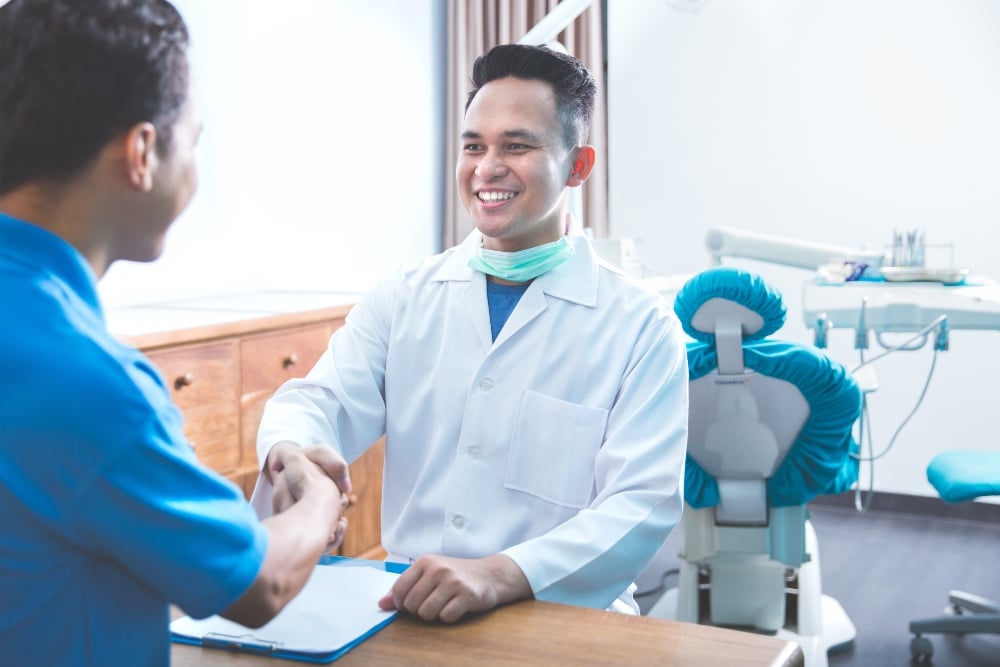 Before inviting a new associate to your practice, you may want to focus on improving patient experience and monitoring your referral rates for positive change.
You Have Enough Space to Add an Associate Dentist to Your Dental Practice
Another important factor to consider when expanding your dental practice is how much physical space you have. A single dentist may be able to handle three patient rooms alone, while a practice with two dentists may want to have two patient rooms each, with one patient room for overflow.
Consider how many patient rooms you currently have. If you have rooms that aren't in use, you're likely in good shape to add an associate. If your practice volume indicates that you should hire an associate but you don't have the space, you may want to evaluate building on to your current office, moving, or opening a new location.
Your Office Systems Run Smoothly
One additional factor to consider before expanding your office is how smoothly your current systems run. If a new associate is brought into a practice where systems are clunky or don't function well, they may not have the best chance of success.
Consider using the need for a new associate as a catalyst to refine your systems so your office functions like a well-oiled machine. It's typically much easier to bring in a dentist into an existing practice when solid systems are already in place.
Should You Add an Associate Dentist?
Adding a new associate to your practice can be an exciting time of growth and profitability, but you may want to consider the above before jumping into expansion. Think about areas of your practice that may need more work before you're ready to hire a new dentist and consider implementing strategies to improve those areas.
Or, if you're struggling to keep up with your patient load and have the space to spare, take the next step and add to your existing team. Careful consideration about the right course of action will likely benefit your practice greatly both now and in the future.
About Treloar & Heisel
Treloar & Heisel is a premier financial services provider to dental and medical professionals across the country. We assist thousands of clients from residency to practice and through retirement with a comprehensive suite of financial services, custom-tailored advice, and a strong national network focused on delivering the highest level of service.
Treloar & Heisel and Treloar & Heisel Risk Management are divisions of Treloar & Heisel, LLC.
Insurance products are offered through Treloar & Heisel, LLC.
Treloar & Heisel, LLC. and its divisions do not offer business consulting. Please consult a professional concerning this topic.