Posted by Amy Carbone on Nov 20, 2018 9:30:00 AM
Beginning a dental practice may be a big endeavor.
From planning the initial concept of your business to stocking supplies, there may be a lot to do and consider before you ever open the doors of your own dental practice. Understanding the scope of what needs to happen in each aspect of this new business may help you to better prepare and organize your efforts.
While many of the action items below appear simple, they may require hours of research, fees, professional assistance, committee approval, applications, and more. Though it may be possible to undertake a lot of these tasks yourself, many can also be completed by hiring professional services, such as a human resources solution service, to assist you. Consider tackling what you understand and enjoy, then seeking help with what you find more difficult, unfamiliar or time-consuming.
Use this checklist to help you plan and prepare to start your new dental practice, one task at a time.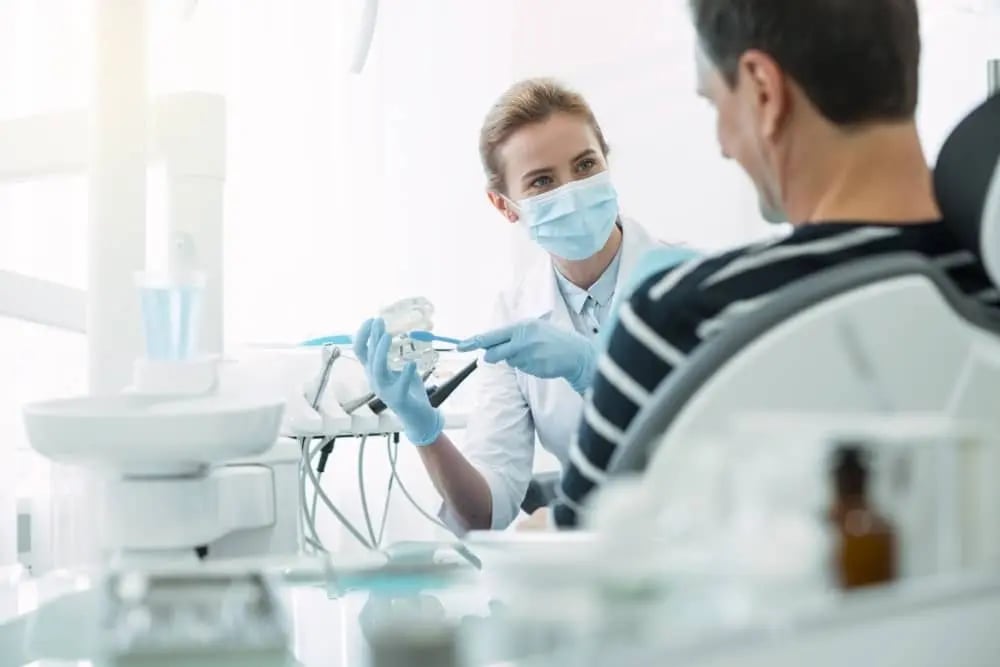 Initial Considerations
Choose between a startup or buying an existing practice
Write a business plan
Obtain financing
Lease or buy space
Consider practice specialties and services
Determine practice hours and holidays
Team
Hire a lawyer
Hire an accountant
Job advertisements
Applications
Interviews
Reference checks
License verification
Hiring
Employment eligibility I-9 forms
Employment policies
Employee medical benefits
Human resource support
Other employee benefits
Orientation/training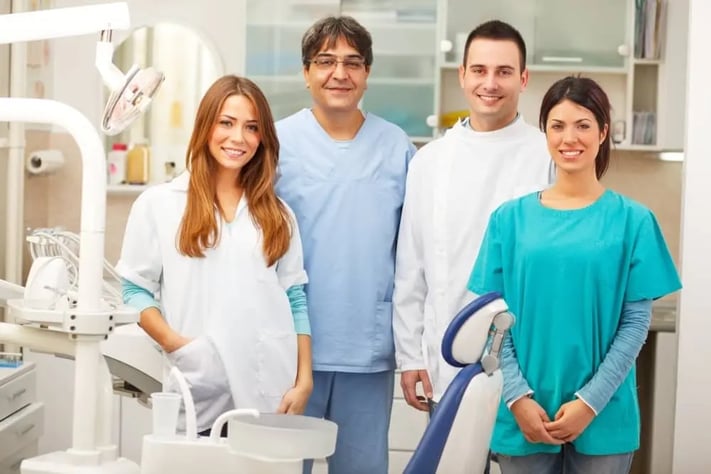 Insurance
Professional liability malpractice insurance
Life insurance
Disability income insurance
Workman's compensation
ERISA bonds
Business loan protection insurance
Business overhead expense insurance
Entity malpractice insurance
Business owner's protection insurance
Employment practices liability insurance
Data breach insurance
Finances
Establish credit accepted
Establish pricing
Become a provider listed with major insurance providers
Obtain required equipment, hardware and software for accepting payments
Consider payment plans offered
Make arrangements to accept cash (banking, change, safe, etc.)
Secure accounting assistance as needed
Setup state taxes
Setup federal taxes
Acquire IRS tax ID number
Clinical and Office Needs
Stock supplies
Purchase equipment and schedule installation
Choose and partner with a dental laboratory
Hire medical waste management service
Subscribe to music and television subscription services for patient areas
Consider which amenities you want to offer
Determine and fill software needs (financial software, call tracking, scheduling, medical billing and coding, etc.)
Hire an answering service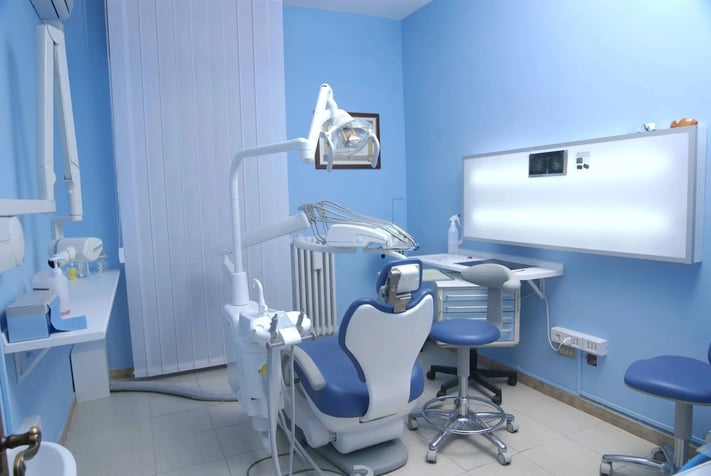 Marketing
Practice website
Digital listing of practice info wherever applicable
Review site pages
Social media pages
Direct mail
Logo
Branded Merchandise
Licensing and Regulations
Local zoning permit
Local building occupancy permit
State dental license
Planning for Success
An essential part of your success may come from the assistance of experienced and trusted advisors. When you need the expertise of professionals, from accounting help to marketing, choose wisely. After all, the success of your business may ultimately be on the line.
Once You've Started, Start Growing
Once your dental practice is licensed and established, it's time for you to grow your list of regular patients!
These patients are the ones who are most loyal to your practice, and their recurring business can help establish a reliable foundation of revenue and friendly faces that keep your practice thriving in the long run.
You can take any number of approaches to growing your patient list. We assembled some of the most helpful into a free guide that you can download right now.
Are you ready to take the first steps to growing your patient list?
Download your free copy of our guide today.
About Treloar & Heisel
Treloar & Heisel is a premier financial services provider to dental and medical professionals across the country. We assist thousands of clients from residency to practice and through retirement with a comprehensive suite of financial services, custom-tailored advice, and a strong national network focused on delivering the highest level of service.
Treloar & Heisel and Treloar & Heisel Risk Management are divisions of Treloar & Heisel, LLC. Insurance products offered through Treloar & Heisel and Treloar & Heisel Risk Management.
Treloar & Heisel, LLC. and its divisions do not offer tax, accounting, business consulting, or legal advice. Please consult a professional for any issues concerning these topics.