Now that you're a fully licensed dentist, amid the many factors you need to consider, such as whether or not you should become an associate or open your own private practice, you need to determine what you'll wear to work.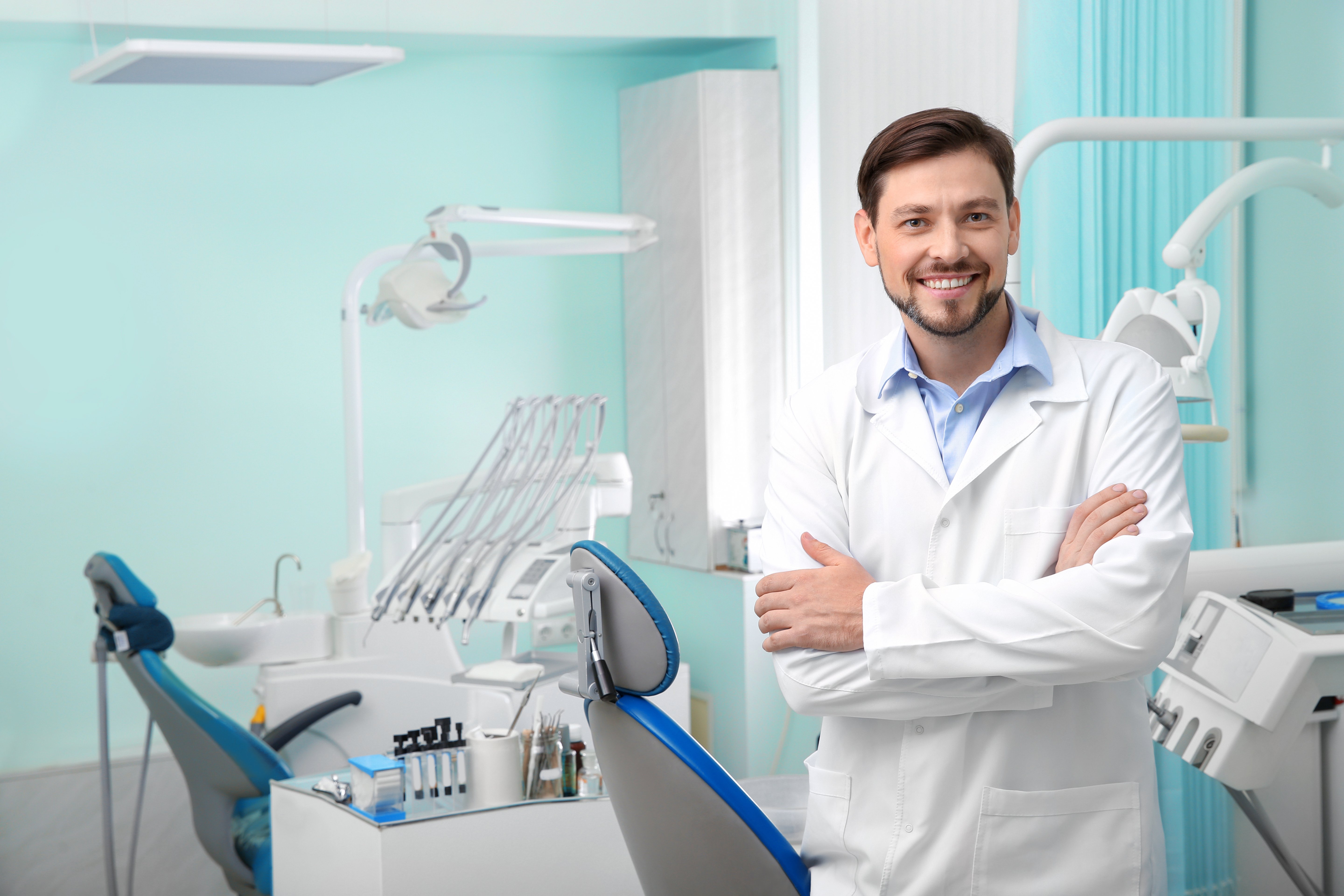 What's a Good Dental Dress Code?
While this particular focus might seem innocuous, especially when compared to more important issues, what you wear can have a significant impact on how you are perceived as a professional. Consequently, it deserves consideration. Read on to learn more about what you as a dentist should wear to work, the importance of unity among your staff and your clothing options:
Jacket
The "white jacket" debate over whether dentists should wear a white coat (lab coat) is as old as time. Doctors first began wearing white coats around the late 19th century. This was a time when science was making significant advancements.
Initially, the white coat was worn as a way to reduce cross-contamination between patients and the physician. However, today, the white jacket or white coat is seen as a symbol of authority and healing. This tradition extended into the dental field as well, helping dentists stand out among their staff, signifying their unique skill set and additional education.
Wearing a jacket is of course up to you, unless your practice partners have agreed on a dress code that demands it, but wearing your white jacket as a dentist will differentiate you among other professionals in your office as an authoritative figure. This can be seen as good or bad, depending on your practice's overall atmosphere.
Scrubs
Scrubs are a great way to create a sense of unity among your staff. Everyone wearing the same color, with the same insignia showing your dentistry brand, is a great way to create a team atmosphere. Scrubs are easy-to-clean garments that are ideal for a dental office setting. You can have fun with scrubs as well, getting various colors and patterns.
Some practices choose to have everyone wearing the same color on the same days. Many times staff members also appreciate scrubs as a dress code because it simplifies the issue.
A survey by the American Dental Association (ADA) found that 57% of survey respondents believed that wearing scrubs helped them promote unity and 44% agreed that it was good for a practice's brand and image. If that wasn't enough reason to love scrubs, they are also incredibly comfortable, allowing for free movement, so you and your staff can do your job unhindered by constrictive clothing.
Personal Protective Equipment
While personal protective equipment (PPE) has always been a part of practicing oral health safely and effectively, since COVID-19 it's become more important than ever before. Now, even when doing simple cleanings, your staff may need significant amounts of protective equipment over their scrubs, protecting their face, eyes and hands.
PPE includes protective clothing pieces, such as facemasks, eyewear, face shields, gloves and more. Their sole purpose is to protect you, your staff, and your patient from potential infection. They may act as a barrier between your patient and potential infection materials and your own eyes, nose, mouth and skin.
You Need It All
Ideally, your wardrobe and/or dental dress code for your practice may involve all the clothing items listed above. While you and your dentist colleagues will be the only ones to don the white coat, you can wear standard, team-uniting scrubs under your coat.
In today's unique environment where infectious diseases are of utmost focus, you should add applicable PPE rules for what to wear over clothing, which will be removed when you leave the patient treatment area and never reused. In reality, wearing your white lab coat, or jacket might not be practical with the additional PPE gear you need to take on and off all day long.
Who We Help
Admittedly, many decisions need to be made after you finish dental school and move into your own practice, clothing is just one of them. Thanks to our six decades of working with dental professionals just like you, we are well versed in understanding much of what you need to help get your dental career off on the right foot.
Contact us today to learn more about insurance options, planning for your future, and protecting your livelihood.
Treloar & Heisel and Treloar & Heisel Property and Casualty are divisions of Treloar & Heisel, Inc.
Insurance products are offered through Treloar & Heisel, Inc.
This content is intended for general informational purposes only and should not be construed as advice. Treloar & Heisel, Inc. and its divisions do not offer legal advice.
21-017