Once you finish dental school and you're ready to strike out on your own, you'll likely have some big decisions to make. Some decide to start or buy their own dental practice. Others may decide to become an associate in an existing practice.
While there's no definitive right or wrong direction, there may be a path that's clearly a better option for you and your personal or professional goals. Explore some potential pros and cons of each as you make your decision.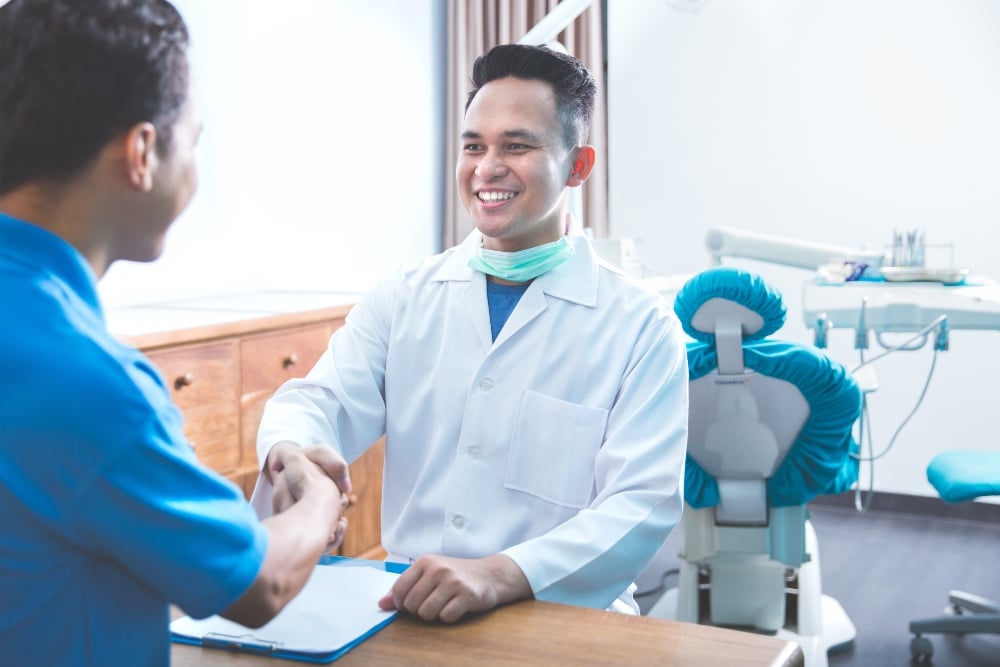 Pros of Being a Dental Associate
No Burdens of People Management
When you own a dental practice, in addition to being responsible for patient care, you may also be responsible for hiring and managing your employees. Not only is that a role you probably aren't trained for, it can be a time-consuming and sometimes stressful challenge. As a dental associate, providing quality dental care may be your only major responsibility.
As an associate dentist, it may be fairly simple to leave your job to pursue more education, to relocate to a different city or for any other reason. If you run your own practice, closing, selling or moving the business may be more difficult, costly, or simply not feasible.
Practice Management May Not Be Your Responsibility
The owner of a practice may be ultimately responsible for customer service, bad reviews, maintaining an office, maintaining equipment, managing finances, marketing and more. As an associate, those issues may still affect you, but they'll likely be the responsibility of the business owner.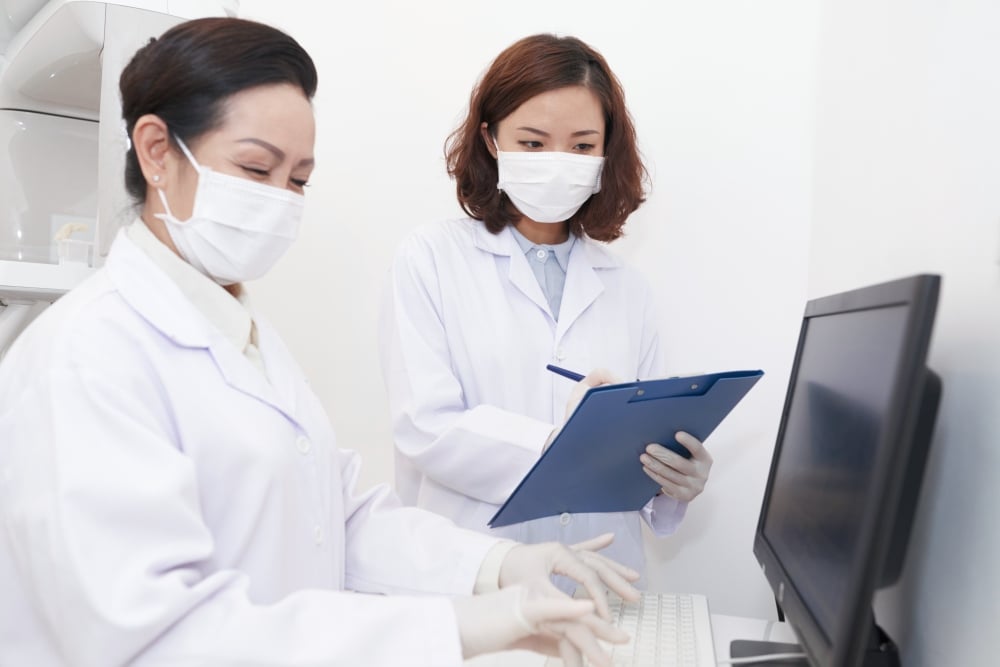 Cons of Working as an Associate
When you work as an associate, you may have to adapt your ideas on patient care or clinical preferences to match someone else's. You may also not have any control over the materials, techniques or tools you use. In addition, you may not be free to decide how much time to spend with your patients or what services to focus on.
As a dental associate, your employer will likely determine your schedule based on their needs. If you want the freedom to set your own schedule, an associate role doesn't always include that luxury.
Many associates earn salaries, not direct profits. According to ZipRecruiter, the average annual salary for an Associate Dentist is around $155,000. Whether the business does well or poorly, your salary may not reflect that fluctuation. That can be both good and bad. If you're an ambitious type that's financially motivated to work hard, the associate dentist role may not be the right place for you.
Now that we've examined the situation from the point of view of a dental associate, let's see what it's like to run your own practice.
Pros of Owning a Dental Practice
Running your own practice may come with a tremendous amount of freedom to make decisions. From the services you'll provide and the equipment you'll use, to the location and style of your office, it's up to you. No matter what kind of practice works for you, you can build a practice that fits your personality.
As the owner of a dental practice, you'll also set the schedule, including the hours you will work. If you like working early in the morning or late in the evening, you may be able to offer extended hours. If you like taking a long lunch and want to close the practice midday, or early on Fridays, these could be options as well. Set whatever schedule that works for your life, so long as it sustains your business.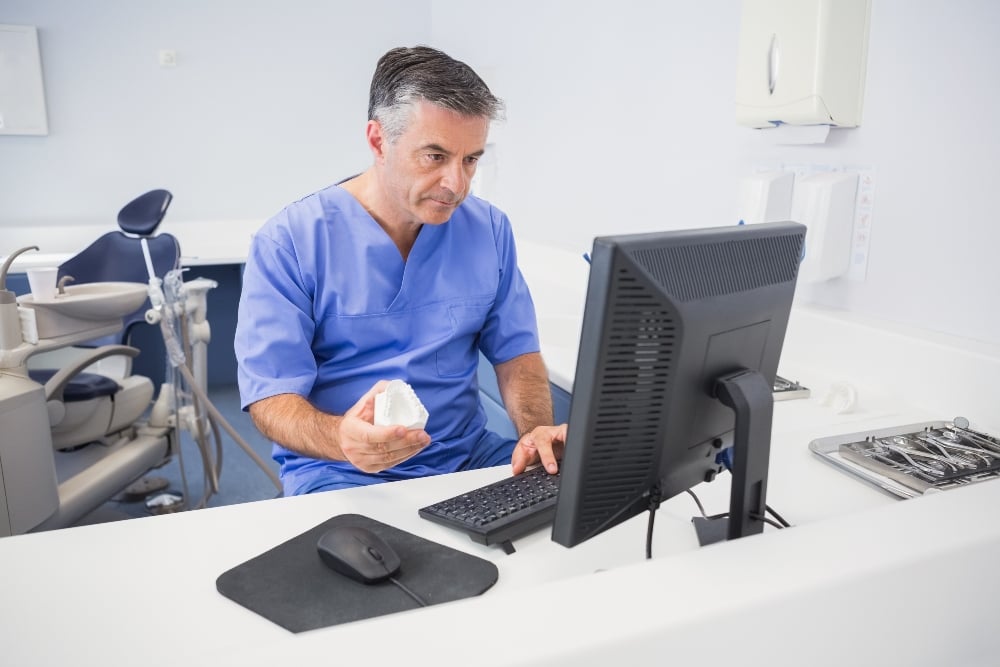 Cons of Being a Dental Practice Owner
You may have gone to school to become a dentist but if you run your own practice, you might also take on the roles of accountant, administrator, marketing specialist, human resources manager, supervisor and more. Balancing all these roles can be a struggle, and sometimes it might seem like there aren't enough hours in the day.
Running a Dental Practice isn't Always Easy (or About Dentistry)
When your name is on the door, you may have the final authority on everything. Those responsibilities, as well as managing a staff, may be overwhelming and lead to feeling burnt out. If you were passionate enough about dentistry to do all the hard work it took to become a dentist, do you want to spend a percentage of your time focused on unrelated tasks?
While Forbes magazine states that everybody needs down time to succeed, taking vacations may be especially difficult for business owners. As a dental associate, taking extended time off may mean going without a paycheck.
When you are the owner of the dental practice, the bills keep coming whether you are working or not. When your cash flow ceases unexpectedly due to an injury, illness, fire, or flood, disability income insurance, business owner's protection, and business overhead insurance may help to keep your bills paid and the doors open. However, if your income stops due to an extended vacation or personal leave of absence, you may not have another way of maintaining the business or paying your salary.
While being a dentist in any capacity is challenging, it can also be incredibly rewarding. Whether you're thinking of becoming an associate or running your own practice, consider taking the time to thoroughly understand both the good and bad aspects of the path you're considering. Then, weigh each against your personal priorities, lifestyle, and goals.
About Treloar & Heisel
Treloar & Heisel is a premier financial services provider to dental and medical professionals across the country. We assist thousands of clients from residency to practice and through retirement with a comprehensive suite of financial services, custom-tailored advice, and a strong national network focused on delivering the highest level of service.
Treloar & Heisel and Treloar & Heisel Risk Management are divisions of Treloar & Heisel, Inc.
Insurance products offered through Treloar & Heisel, Inc.
Treloar & Heisel, Inc. and its divisions do not offer legal or business management advice. Please consult a professional concerning these topics.