Today's dental technology can help you develop services that keep your practice at the forefront of the industry, but what about your back end? Emerging technology can play an important role behind the scenes of your practice too, helping in every aspect of running the business. Here are 7 forward-thinking solutions to help maintain an organized, efficient dental practice.
1. Online Scheduling Applications
If you aren't offering your patients the option to book their appointment online, it's time to start. There are a wide variety of online scheduling applications that allow patients to access standard schedules for dental cleanings, exams, and other basic services. Many dental software programs offer this option within their bundle of tools, but if not, there are also third-party options. You can also list your dental practice on appointment marketplaces like ZocDoc that not only allow existing patients the ability to book online, but also open your practice up to new patients interested in an appointment.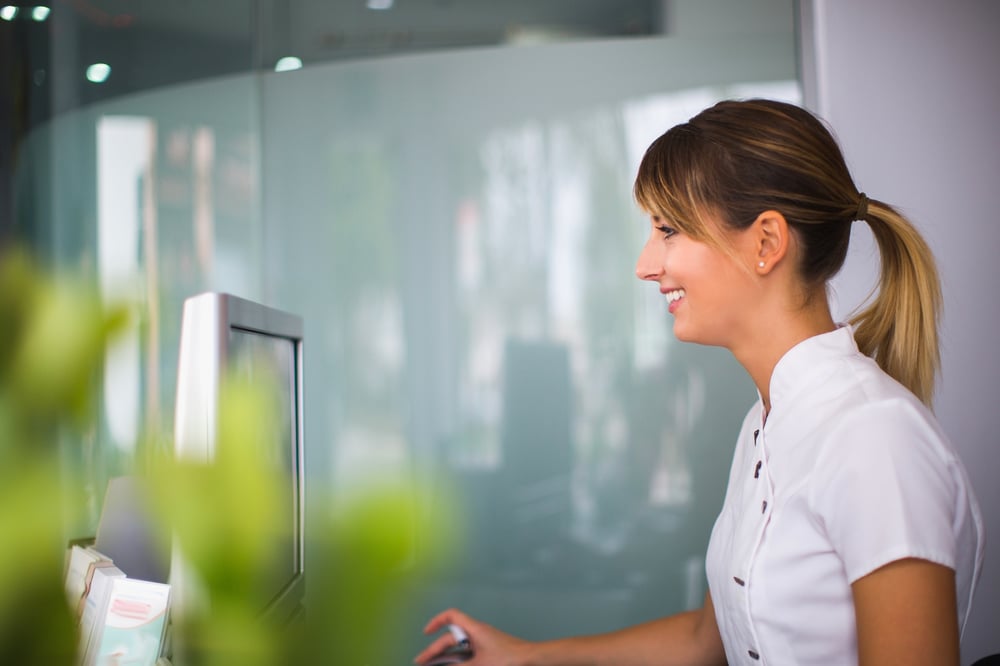 2. Cloud-Based Dental Software
Your dental software is the primary tool responsible for keeping patient records organized. Most programs also offer options for scheduling, reporting, payment processing, charting, imaging, and more. There are generally two software options available– software that is installed on your office's computers, and cloud-based dental software.
Cloud-based software is generally the clear winner, with off-site data storage that protects your records and the ability to access your files from any computer. Cloud software is also much easier to keep up-to-date; installed software must usually be updated manually, leaving many dental practices out-of-date.
3. HIPAA-Compliant Chat and Text Services
Internal communication within your dental office may be key to day-to-day organization. Chat and messaging services allow employees to quickly text one another without leaving their workstations, facilitating communication between administrative staff, dental hygienists, dental assistants, and associate dentists. However, it's critical that any chat or text service that you choose be HIPAA-compliant to ensure that sensitive patient data is protected. MedChat, for example, offers both the ability to message your team internally, but also to chat with patients.
4. Online Patient Portals
Often, chat software is part of a larger patient portal that allows patients to go online to access their records. Patients can also use the portal to access their account and make payments, view and schedule appointments, view treatment plans and patient education materials, send and receive secure email, and view imaging. OpenDental, a popular software for dental practices for many years, is one option for a full suite of dental practice management solutions that includes EHR, reporting, integrated payment processing, and more along with a patient portal.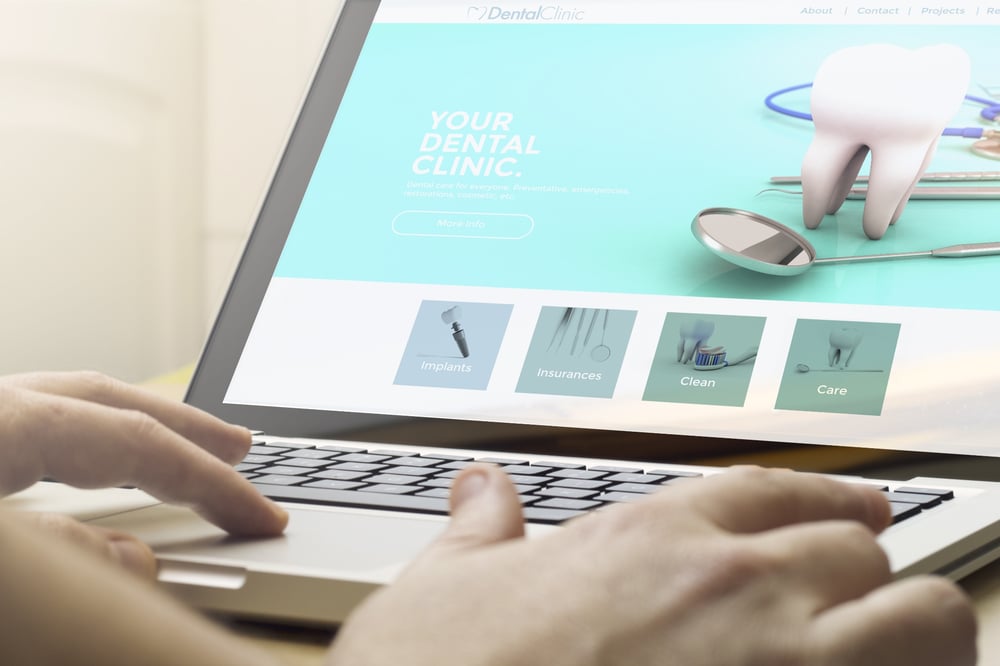 5. Electronic Claim Attachment Services
Processing patient insurance can be confusing and time-consuming for your administrative staff and waiting months on payout can impact your practice's bottom line. Mitigate this issue by opting to use electronic claim attachment services. This allows you to submit electronic dental insurance claims along with imaging, narratives, and other documentation needed for the claim to be approved. Electronic claim attachment can drastically shorten the amount of time to process your claims. It expedites collections and reduces back-and-forth between your office and insurance representatives.
6. Cloud-Based File Storage and Organization
Organizing important documents for your dental practice in a place that all team members can access is a lofty goal, but it's necessary to achieve if you want your practice to try to be as efficient and effective as possible. Google Drive offers cloud-based storage for documents and images that allows you and your team members to access them from any device connected to the internet. GSuite, a collection of Google apps for businesses, supports HIPAA compliance if controls are properly set.
7. Electronic Prescriptions
Many dental practice software options offer electronic prescription services, which can save time and help you manage controlled substances. Electronic prescription services will allow your office to:
Send multiple prescriptions to the pharmacy at once
Communicate with pharmacists and control the number and quantity of medication refills
Lookup area pharmacies quickly and easily
Set and monitor the expiration date of prescription medications
Send prescriptions to be filled instantly to the pharmacy of the patient's choice
Send prescriptions via a mobile app for after-hours emergencies
Dedication to Innovation: An Important Tool for Your Dental Practice
A valuable tool to try to have your dental practice functioning at top efficiency is a dedication to innovation. Dental professionals across the globe are constantly creating new technology and applications to streamline office function and improve the patient experience. Review the tools you use annually and compare them to newly available options. Get feedback from staff about how tools work on a day-to-day basis, and upgrade software and services as needed.
Patients appreciate an organized, forward-thinking practice that not only offers the latest dental treatments but also uses up-to-date back-end organizational tools. Not all software and applications are right for every practice. Evaluate available tools and implement the ones that make the most sense for your practice, your staff, and your target patient base.
About Treloar & Heisel
Treloar & Heisel is a premier financial services provider to dental and medical professionals across the country. We assist thousands of clients from residency to practice and through retirement with a comprehensive suite of financial services, custom-tailored advice, and a strong national network focused on delivering the highest level of service.
Treloar & Heisel and Treloar & Heisel Property and Casualty are divisions of Treloar & Heisel, Inc.
Insurance products offered through Treloar & Heisel, Inc.
Treloar & Heisel, Inc. and its divisions do not offer legal or practice management advice. Please consult a professional concerning these topics.