Apps can play an important role in customer satisfaction and the overall patient experience within your practice. From streamlining the patient's visit to organizing your practice and even raising preventative health awareness, helpful apps for the dental professional are being launched all the time.

Here is a quick overview of popular dental apps on the market today.
1. DDS GP: A Great Visual Tool
The DDS GP app is loaded with more than 200 demonstrations of dental conditions and treatments. It lets dentists show their patients, for instance, what may happen if they don't address periodontal disease in the early stages, by visually depicting the effect of periodontitis on the teeth and gums.
You can also draw on the screen to develop treatment plans and save your edits, which is a helpful feature for producing individualized treatment plans for your patients.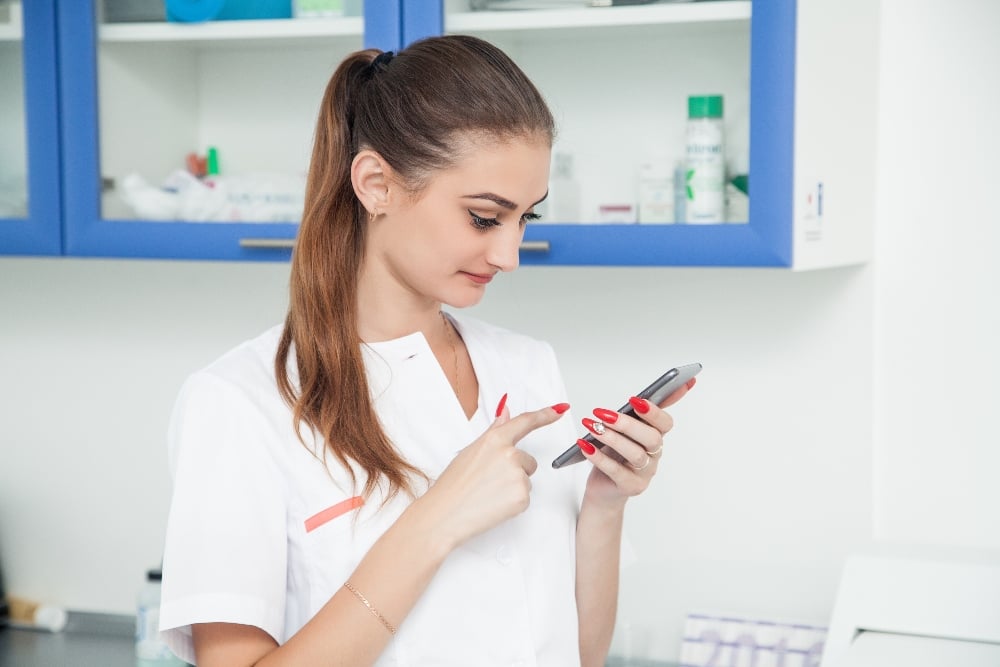 2. Dental Expert
Dental Expert is a useful referral app that explains dental conditions to patients who want more time to think before undertaking an expensive treatment.
The app describes dental conditions and procedures in layman's terms and answers common questions in a way that's designed to let patients develop more confidence about the need for a procedure. The app also contains a lot of good information about why patients should practice proper dental hygiene.
3. Dental Anywhere
The Dental Anywhere app helps to solve some of the most common problems dentists face — getting your patients to pay on time and come into the office for regularly scheduled appointments. Patients can download the app on their phone and stay connected to their dental office.
They can screen available dentists, download new patient forms, request appointments, review treatment plans, and even pay their bills. The app also allows your office to use push notifications to reach out to patients across different social media platforms in order to inform them of special offers.
4. Planmeca mRomexis™
Planmeca mRomexis™ provides you with a simple way to store and present 3D dental images. Store images across several platforms as well as view 3D images in a real time multi-slice MPR view.
The app is designed to easily see which images are the most recent, so that dentists and patients can both chart the progression of their dental treatments and conditions.
You can zoom in on images, adjust the brightness, change the contrast, and easily capture an image to send it to a patient or attach to a treatment plan.
5. Lex-Dental Complete
Lex-Dental Complete is an extensive, regularly updated library of dental conditions and treatments. It also contains a dental pharmacology database, enabling you to look up drug interactions, check local anesthetic and vasoconstrictor precautions, as well as review the effect of certain drugs and herbs on bleeding.
It is available to try for one month free before deciding which of the plans, if any, you want to subscribe to.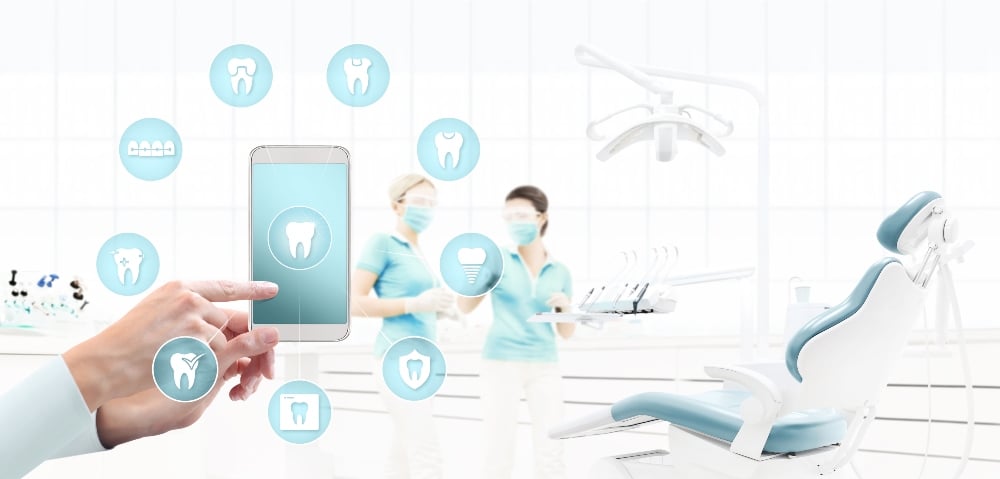 6. Dental Manager
Dental Manager is a free app that allows you to develop and send treatment plans directly to your patients' smartphones. You can also create individual patient databases on your phone and share them with other dentists in your practice or with referring specialists.
The app allows you to calculate the cost of individual treatment plans and schedule patient visits.
7. BEWE Assist Calculator
Charting erosion over time is simple with this free app from Unilever. Using clear graphics, the app allows you to focus on images of an individual tooth while demonstrating how to calculate erosion using the BEWE index.
This may be a useful progressive tool to have on hand for working with patients.
8. Brush DJ
One of the biggest challenges of pediatric dentistry is getting kids to brush regularly and effectively. Brush DJ is an award-winning free app that may help motivate kids to brush.
The app plays two minutes of music from the child's own device to encourage them to brush for the right length of time. It also lets kids set reminders to brush twice a day, floss and see their dentist.
Looking for More Than You See Here? Create Your Own App
If you have the technological skills, the App Institute lets you build a custom app for your dental practice. There are several clear advantages to designing your own app. You get to highlight the services your dental practice offers, and place them under the same umbrella, rather than choosing a number of different apps from different sources.
This option also allows you to choose your own template and brand your app by pulling information from your social platforms and business website, giving your practice a more professional appearance.
Most importantly, your own app allows you options to do things like streamlining patient communication, encouraging them to set new appointments, and other helpful reminders without shelling out for a third-party service.
This is just one way you can try to build out your patient list, and there are many others.
If you'd like to take a more well-rounded approach to growing your patient list, take a look at some of the methods we lay out in this free guide.
Download your copy today!
About Treloar & Heisel
Treloar & Heisel is a premier financial services provider to dental and medical professionals across the country. We assist thousands of clients from residency to practice and through retirement with a comprehensive suite of financial services, custom-tailored advice, and a strong national network focused on delivering the highest level of service.
Treloar & Heisel and Treloar & Heisel Risk Management are divisions of Treloar & Heisel, Inc.
Insurance products offered through Treloar & Heisel, Inc.
Treloar & Heisel, Inc. has no affiliation with the listed applications. Treloar & Heisel, Inc. does not make any representations or warranties concerning the listed applications.