Choosing to hire an associate dentist into your practice is a major decision. After all, adding a team member to your current staff requires a large ongoing investment in terms of not only training but a commitment of your time as well.
The following are some basic considerations to ponder before moving forward in the process of hiring a new associate dentist. Ideally, you will also seek the counsel of an experienced business consultant or lawyer.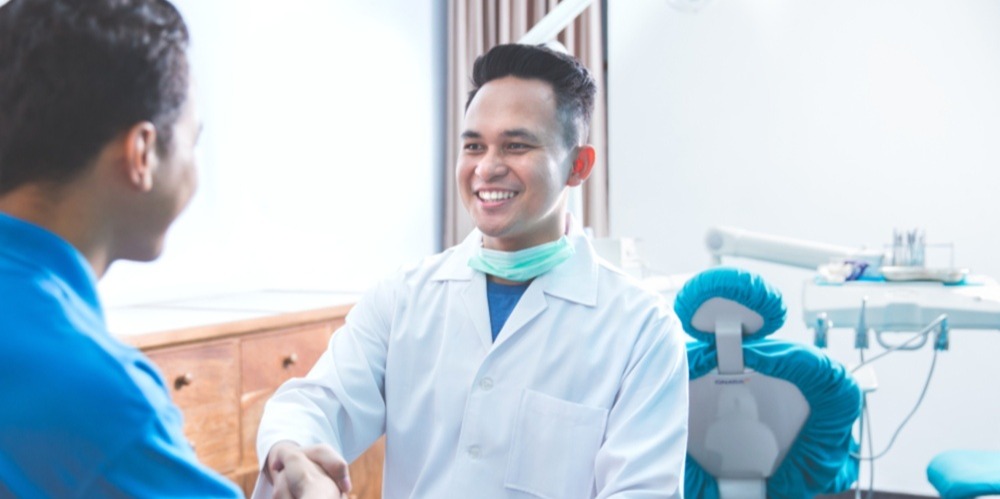 #1: Know Your Practice
The first step to consider when you think about hiring an associate dentist is the number of patients your practice serves regularly. In other words, don't consider just a few weeks of busy, jam-packed schedules when you can barely see all the patients who want to come in. Instead, look over the yearly average to determine if you actually do need another set of hands to faithfully serve your clientele.
Perhaps, you can promote your hygiene appointments more if you hire an associate dentist. These are important visits, not only for your patients' ongoing oral health, but for the health of your practice.
Therefore, determine how many of your patients are coming in for regular oral cleanings and which are coming in for more extensive services and then contemplate if hiring a new dentist would help you meet these needs more efficiently.
You also need to determine the starting salary you can pay an associate dentist. Factor in not only the base salary but a potential hiring package with options that will entice bright new talent to come work at your practice.
Consider the solidarity of your team as well and contemplate if an associate dentist would stick with your practice for the long haul.
#2: Consider Different Employment Options
There are three main forms of employment that are most often utilized in the dental field. Depending on what your practice needs, you should review these various options with a lawyer or tax advisor:
Employee
This means the new hire would become one of your team members. They will own none of the practice and will be treated like your other employees.
Independent Contractor
This new hire doesn't work for you as an employee but works for compensation for work completed. You may not be required to offer the same compensation package to an independent contractor as you would to employees. It's important to know the legalities of this setup before entering in, so get advice from a legal, tax, or human resources professional.
#3: Understand How This Will Impact Your Practice
Understand that any change can be met with challenges. A new face will obviously change the dynamic in your existing practice. This is often a positive change, but be aware that your team needs to gel in order to work together and succeed. Therefore, consider the type of personal qualities a potential hire should have to fit well in your team's current dynamic. Ask your team for suggestions. Get their opinion on what qualities they would like to see in an associate dentist.
#4: Hire Your Associate Dentist on a Trial Period
Finally, you can opt to hire an associate dentist on a set trial period. This allows you to test out how well a new hire fits into your team, if they will make a positive difference in patient care and if they prove a valuable addition to your staff. Most dentists feel a trial period of around 90 days is adequate to determine if a new hire is a good fit. If not, the trial period gives you a way to move on and consider other options. Before setting up a trial period, speak with a legal or HR professional to determine what you can do legally to set up the contract.
Are You Ready to Hire an Associate Dentist?
Hiring an associate dentist to your team is an exciting proposition. Consider all the legalities of the matter by speaking to a legal professional before entering into any agreement to know how to hire an associate dentist legally.
You can also consult our personnel management guide to try to better understand hiring, managing, and working with a full dental team.
About Treloar & Heisel
Treloar & Heisel is a premier financial services provider to dental and medical professionals across the country. We assist thousands of clients from residency to practice and through retirement with a comprehensive suite of financial services, custom-tailored advice, and a strong national network focused on delivering the highest level of service.
Treloar & Heisel and Treloar & Heisel Property and Casualty are divisions of Treloar & Heisel, Inc.
Insurance products offered through Treloar & Heisel, Inc.
This content is intended for general informational purposes and should not be construed as advice. Treloar & Heisel, Inc. and its divisions do not offer legal, tax, HR, or practice management advice. Please consult a professional concerning these topics.
20-098