As a dental practice owner, you may not realize the importance marketing has on your business overall. However, without getting the word out about your business and marketing it to would-be patients, your practice may cease to thrive. The following explains one way to create an actionable, modern marketing strategy to help your dental practice seek to grow a patient base and pursue success: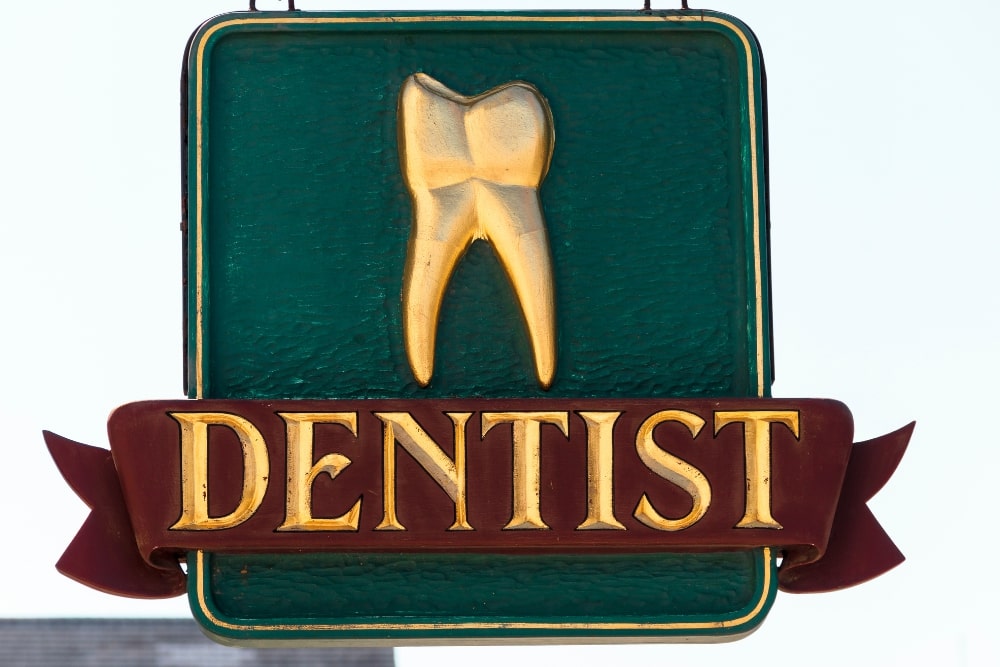 Create & Build Your Website
While your business name might appear in various listings online, it may not be enough of an online presence. Most businesses need at least a basic website. While your other marketing online is "rented space", hosted on the websites of search engines such as Google My Business or social media, you should consider owning your online content by establishing a website and keeping it there.
Make sure your website reflects your business accurately and tells patients why you're different while communicating your mission and your passion for dentistry.
Cater to Mobile Devices
Unlike when marketing was relegated to billboard signs, yellow page ads and TV or newspaper print alone, today, you can promote your brand with more effective marketing strategies that better focus on your target persona.
There is no need to be everywhere all the time any longer, instead, modern marketing is targeted and fluid, focused on testing and measuring various marketing approaches to learn which tactics work better to garner the right kind of new patients.
Utilize Local SEO
Having a website will do little good if potential patients can't find it. Make sure you utilize local search engine optimization to help your business be found when local people search for dentists near them.
Consider creating a digital profile on Google My Business and enabling search engines to find you easier by being purposeful about wording and formatting on your website. Be sure to include an optimized contact page on your website as well.
Check out this resource to learn more about ways to incorporate SEO into your marketing strategy. If you aren't purposeful about altering your Google My Business profile, the search engine will simply compile random photos of your business from Google Earth or other sources to formulate a profile. This isn't always a good look, so make sure you choose what potential patients will see when they find your practice in a listing.
Try Video
If possible, include videos on your business's website. Around 4 billion YouTube videos are watched every day worldwide, and some studies have shown using videos can increase your business substantially. People love videos, especially the how-to variety.
Consider utilizing TikTok, Instagram Reels, YouTube videos and more to take advantage of this marketing tool. You can also use video as a way to get to know first-time patients so they feel more at ease on their initial visit.
Social Media
Having a social media presence is a non-negotiable. It is a vital aspect of any well-rounded, modern marketing strategy. One important factor to remember, though, when creating said accounts, don't just leave them dormant for months at a time. This may send the wrong message to anyone who views your social media profile or pages. It will seem like you haven't taken the time to update important information and that their potential business isn't valuable to you.
To ensure you don't slip into the trap of not posting regularly enough, create a content calendar that reminds you when it's time to post again or update the page and then do so, even if you are busy. Some content ideas to consider include referencing various holidays like Easter, Halloween or the holiday season and how they relate to a patient's dental needs.
Use the News
Although much of marketing is digital in nature today, there is still an audience for local news, radio and newspapers. Volunteer to be a local professional for a subject piece that either your local TV or radio station covers. This could get your name in front of thousands of potential patients and may further substantiate your role as an authority in your field.
Email Marketing
After you ascertain a new patient, you want to ensure they remain your patient for the long haul. You can also benefit by them sharing their positive experience with others or even giving you a referral. To reach out to your patients, consider using an email marketing strategy to email them thank you's, reminders, or birthday wishes. These all work to prompt your patients to refer others to your practice and to help them feel valued and wanted by your practice.
Market Your Dental Practice & Seek to Grow
Marketing your dental practice is just one way you can seek to help your business grow.
To learn more, download your free copy of our guide about growing your dental practice's patient list.
Treloar & Heisel and Treloar & Heisel Property and Casualty are divisions of Treloar & Heisel, Inc.
Insurance products are offered through Treloar & Heisel, Inc.
This content is intended for general informational purposes only and should not be construed as advice. Treloar & Heisel, Inc. does not offer marketing advice. Please consult with a professional concerning this topic.
20-170