No-show patients can cut into your bottom line. Here's how to write emails to patients who frequently miss appointments.
1. Use Your Letterhead
Always send professional correspondence, including practice emails, on your dental practice letterhead. Your letterhead should have your logo, name, address, telephone number, and any other contact information you wish to include. Be sure to use a business letter format, even if you're sending the correspondence electronically.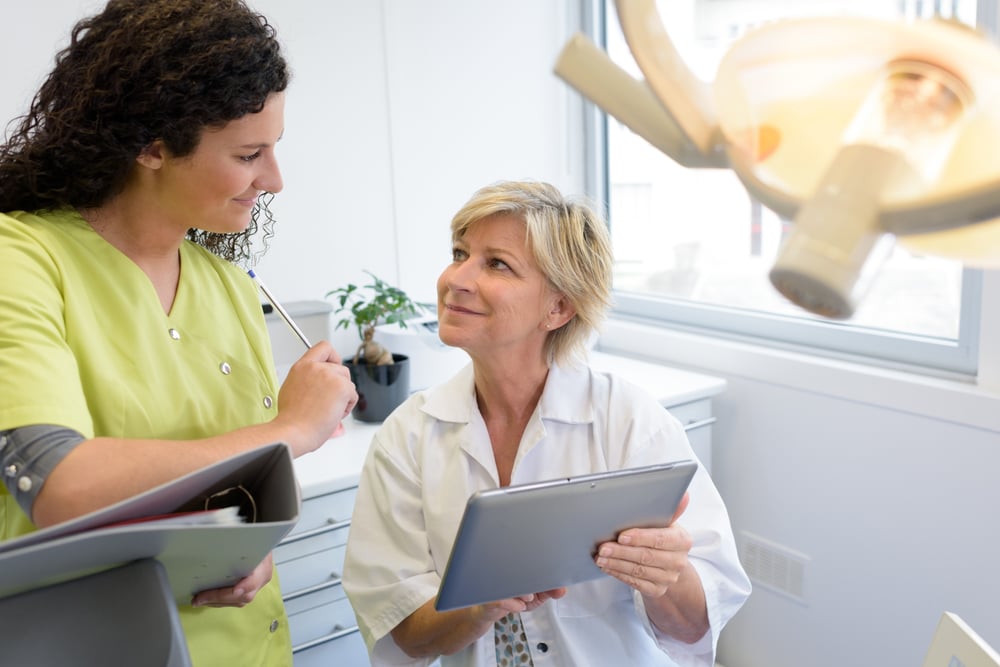 2. Include the Date and Time of the Missed Appointment
It's not enough to let patients know that they missed an appointment. Include the date and time of the appointment slot and consider including whether it was confirmed or not. If a patient has missed multiple appointments and you're considering discharging them from your dental practice, you may want to include the date and time of all missed appointments or appointments where the patient arrived more than ten to fifteen minutes late.
3. Warn Dental Patients of the Consequences of Missed Appointments
Missed appointments aren't just a problem for your practice, they're a problem for your dental patients. Use your email as an opportunity to let patients know about the consequences of missing their appointments. Be as specific as you can to the patient's dental health instead of sending generic information that can apply to anyone.
For example, if your patient has periodontal disease and has missed two scale and root plane procedures, you can explain the risk of infection and tooth loss with untreated gum disease. Avoid using a condescending tone and instead, present facts in a way that shows you care.
4. Discuss No-Show Fees
If your dental practice has no show fees, it's important to explain these to your patient before sending them a bill for an appointment they never went to. You may need to be sure that your patients are being informed of your no-show policy and fees before their appointment, and they're also signing a form acknowledging that they were provided details about the fee, such as the cost and in what circumstances it will be assessed. You should review your no-show policy and fees with your local attorney.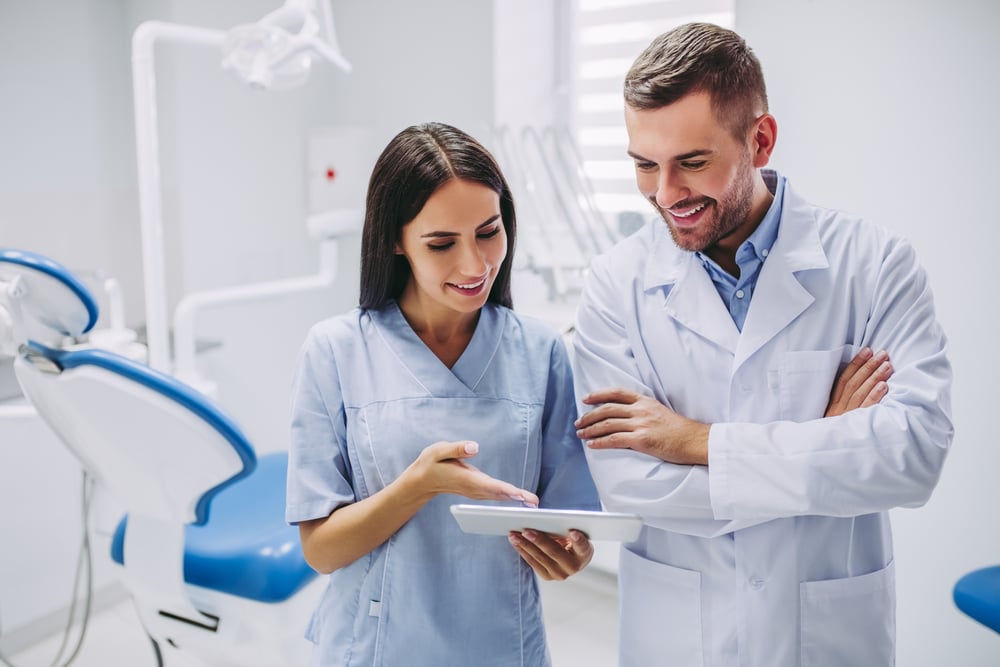 5. Set a Date for Discharge from the Dental Practice
If discharging the patient is a consideration, notify them of the scheduled discharge date. Most dentists will send communication stating that if the patient doesn't contact their office within 30 days of the notice, they'll be automatically discharged from the practice. Make sure your patients understand this is a procedure and doesn't reflect your personal feelings towards them or their care.
6. Inform Patients If You'll Remain Available in Any Capacity
If you plan on remaining available to your patients in any way (such as for same-day tooth extractions, infections, and other dental emergencies), use your email to inform them what they can expect should they decide to utilize your services. You may ask dental patients who are continually late or have missed multiple appointments to pay in full for their procedure at the time of booking.
7. Offer to Transfer Records
Offer to work with patients to transfer their dental records to another oral care provider. Let patients know that you'll do everything possible to facilitate a smooth transfer from your practice to a new office and if you'll continue seeing them if there's a long wait to see their new provider. Often, helping to streamline the process of transferring to a new dentist can help smooth over any upset and frustration about being discharged from the practice.
8. Thank Patients for Their Support
Lastly, it's important to thank your patients for their support of your dental practice up until this point. This is particularly important if your patient has been coming to your office for some time and has only recently missed appointments. Let them know that you're grateful for their patronage thus far and that you wish them happiness and good dental health. End the email on a positive note if at all possible.
Ending a Patient Relationship? Be Professional
Whether you're choosing to end your practice's relationship with a patient who has missed too many appointments or a patient has decided to leave your dental practice, it's important to maintain professionalism. Make sure your patient has access to their health information and dental records, shake hands, and wish them well. Ending on a positive note can help ensure that your word-of-mouth advertising isn't compromised as a result of an unhappy patient.
About Treloar & Heisel
Treloar & Heisel is a premier financial services provider to dental and medical professionals across the country. We assist thousands of clients from residency to practice and through retirement with a comprehensive suite of financial services, custom-tailored advice, and a strong national network focused on delivering the highest level of service.
Treloar & Heisel and Treloar & Heisel Risk Management are divisions of Treloar & Heisel, Inc.
Insurance products are offered through Treloar & Heisel, Inc.
Treloar & Heisel, Inc. and its divisions do not offer business consulting or legal advice. Please consult a professional concerning these topics.