Email marketing may be a very effective way to drive engagement for your dental practice and keep your patients happy. When used correctly, email may be a powerful tool for scheduling or instantly sending original, personalized content to segmented groups of patients, in the form of text, images, videos or even links.
Explore some of the ways to begin using email for communicating with the patients of your practice and keeping them loyal to your brand.
1. Reminders & Confirmations
No matter how many different types of communication your practice offers for appointment reminders, some patients may always prefer email. If you believe your patients will appreciate it, consider going beyond a simple, straightforward email reminder and adding a touch of humor with a funny image, cartoon or video. You could also include videos, link or text to interesting oral hygiene information such as flossing tips, decay prevention and ways to keep your teeth white between cleanings.
Consider taking the convenience of email to the next level. All it may take is some simple software integrations to give patients the options to add their bi-annual dental cleaning to their Google calendar.
2. Offers & Announcements
Patients may appreciate when you take the extra effort to inform them of changes in the practice or major announcements. The same may go for discounted or new services, end-of-the-year treatment plan specials, and other special offers.
Consider introducing regular specials or discounts into your practice as a way to keep communicating with your current patient list and to give business a boost during typically slow periods.
Big changes or additions to your practice may warrant their own email, outside of just including them in a patient newsletter, such as new dentists added to the practice, new services, a change in hours, vacations and other office closures, closing due to inclement weather, an additional or change in location, major new amenities.
3. Holiday & Birthday Fun
What better excuse to try and make your patients smile than their birthday? Maybe birthday emails or cards from dentists are becoming expected, but that may make them less fun or effective. Think about how your birthday or holiday greeting to patients can go from standard to remarkable. Even these small email communications are an opportunity to take your brand marketing to the next level with truly creative, fun or inspiring ideas.
Consider your brand, your region, and your specialty when brainstorming creative email greeting ideas. Consider sending a funny staff photo, a funny original poem, lip-synced music video, or anything you can even loosely relate back to dentistry that might put a smile on the face of your patients. When the funniest birthday "card" a patient gets is from their dentist, they might be a lot more likely to tell their friends, family and social media networks about it.
A quick Google search may give you lots of ideas from dentists who've gone viral for trying to delight their patients with antics such as: putting fake braces on a jack-o-lantern, dressing up as the tooth fairy, appointment reminders based on popular movies and creating their own dental humor based on popular memes.
Get inspired by what others have done as you create an original holiday or birthday email greeting for your patients for every nationally-celebrated holiday and each new year.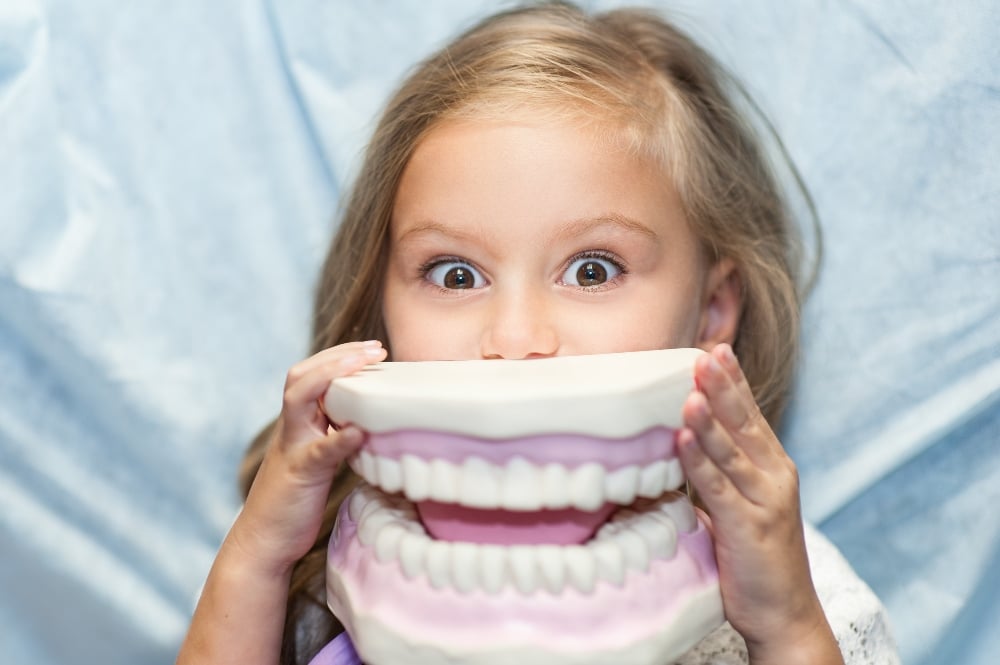 4. Newsletters
If your practice doesn't currently send a regular newsletter to your patient list, consider starting. A monthly, quarterly or even annual e-newsletter may give you an opportunity to share important information, remind patients of your practice and regularly market your brand. There may be no wrong answers in the format or information of your newsletter, so long as it works towards the goals of your practice and is aligned with your branding.
Consider using your e-newsletter to:
Discuss your practice's sponsorships or community involvement
Highlight staff members
Announce staff additions, marriages, new babies, new grandchildren, etc.
Market new products or optional services
Highlight oral hygiene education/awareness information
Request referrals or online reviews
Address seasonal oral health concerns (sports mouthguards, Halloween candy, etc.)
Remind and encourage good oral health habits
Promote your social media channels
5. New Blog Distribution
Email may be a great way to let patients know you've published a new blog (or 10). Emails announcing new blog posts may be sent as frequently as you'd like but are commonly sent weekly, bi-weekly or monthly, when you have more than one new piece of content to distribute.
To maximize your success, make sure the blogs you're sending are relevant to the patients you're sending them to. Some marketing email software programs allow you to segment your email lists by many different criteria or buyer/patient personas. Consider grouping similar blogs together in emails to better target for specific audiences.
Your Patient Marketing Emails
Email may serve as a foundation for marketing your practice and an excellent way to start ongoing patient communication. What you say and what you send is ultimately your choice and may be very versatile, as long as it's aligned with the rest of your marketing and on-brand.
If you don't already employ the medium, consider adding email to your dental practice marketing and communications as a simple, flexible marketing tool to support your business goals. If you're already well-versed in email marketing for your practice, consider expanding your efforts and getting creative with new forms of email communication.
About Treloar & Heisel
Treloar & Heisel is a premier financial services provider to dental and medical professionals across the country. We assist thousands of clients from residency to practice and through retirement with a comprehensive suite of financial services, custom-tailored advice, and a strong national network focused on delivering the highest level of service.
Treloar & Heisel and Treloar & Heisel Risk Management are divisions of Treloar & Heisel, LLC.
Insurance products offered through Treloar & Heisel, LLC.
Treloar & Heisel, LLC. and its divisions do not offer legal or marketing advice. Please consult a legal or marketing professional for any issues concerning these topics.