Pursuing a specialty allows a dentist to solve complex problems and, in some cases, to focus on a particular patient age or demographic. Moreover, specialists in the field of dentistry typically earn more money than general dentists and may develop rewarding referral networks in the community surrounding their dental practice. They may also be in a position to improve the standards of dental care by refining procedures and designing programs.
Interested in taking on this post-graduation challenge? You'll need either to complete an additional residency of two to four years or go back to school to get an advanced degree on top of your dental degree and licensure.
There are ten specialty programs currently approved and adopted by the National Commission on Recognition of Dental Specialties and Certifying Boards.
Here is a brief overview of common specialties: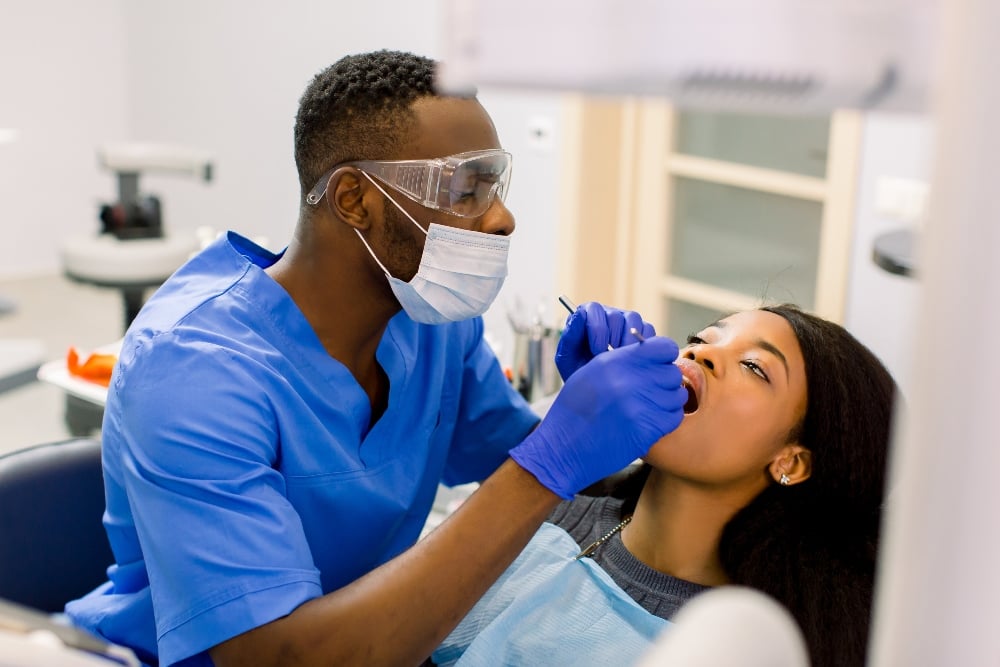 Dental Anesthesiology: Dental anesthesiology is the science of managing pain and anxiety, while at the same time ensuring patient safety, during surgical or diagnostic procedures. Dental anesthesiologists are familiar with both local and general anesthetics and may work with sensitive patient groups, such as children or the elderly. The specialty degree requires a two-year hospital residency on top of the successful completion of a dental program.
Dental Public Health: Dental public health is an area where one studies and designs programs for an entire population, rather than seeing individual patients. The specialty requires an M.A. or doctorate in dental public health, where candidates learn the skills of data analysis and program planning required to be successful in the field. Dental public health practitioners often work to improve dental health in at-risk or underserved areas.
Endodontics: Endodontics is the branch of dentistry concerned with the physiology and pathology of human dental pulp and the surrounding tissues. In layman's terminology, these specialists perform root canals, apicoectomies (or root-end resections) and other procedures associated with the pulp inside the human tooth. An endodontist needs to complete a residency of 24-36 months after receiving their dental degree and licensure.
Oral and Maxillofacial Pathology: Oral and maxillofacial pathologists are tasked with understanding, identifying, and managing diseases that affect the oral and maxillofacial regions of the human body, including cancerous growths. Oral pathologists investigate the causes and progression of these diseases and may be involved in research, diagnosis, and treatment, or both. Candidates wishing to specialize in this area need to do a three-year residency that often provides opportunities to conduct and assist in research studies.
Oral and Maxillofacial Radiology: Oral and maxillofacial radiologists typically do a two-year residency program after completing dental school. The career allows them to focus on interpreting conventional and advanced radiographic procedures, including Cone Beam CT scans and MRIs. They also learn about the effects of radiation on the human body and how to maintain safety during procedures.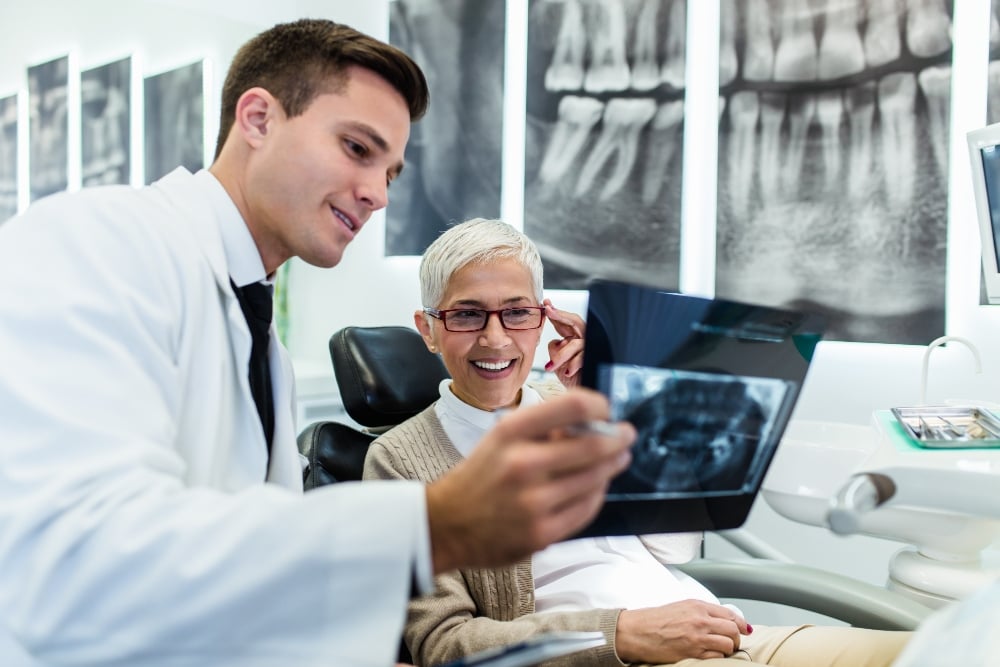 Oral and Maxillofacial Surgery: Oral and maxillofacial surgery requires a four-6 year residency program with hospital rotations alongside medical residents from other disciplines. Oral surgeons perform complex dental extractions as well as genetic defect correction, such as cleft palates, and post-trauma reconstructive surgery. These specialists are also licensed anesthesiologists who can administer both local and general anesthetics to the patients under their care.
Orthodontics and Dentofacial Orthopedics: Orthodontics is the dental specialty field concerned with realigning teeth and the human bite. Orthodontists must do a residency program that lasts anywhere from two to three years.
Pediatric Dentistry: Pediatric Dentists specialize in the treatment of children. In order to succeed in this area of dentistry, you must complete a two-year residency after dental school that includes courses in child psychology, child development, and the use of medicine and pain relief for children.
Periodontics: Periodontics is the dental specialty devoted to the prevention, diagnosis, and treatment of gum disease and bone loss. This specialty field requires certain surgical skills as periodontists perform tissue grafts and dental implant surgery. Typically, periodontists do a three-year residency following dental school.
Prosthodontics: Prosthodontists are the architects of tooth restoration, assisting other branches of dentistry to create cosmetic solutions, treat worn teeth, reconstruct missing teeth, and build up maxillofacial tissues using biocompatible substitutes in the case where deficiencies occur. Dental school graduates should expect to spend an additional two to three years at their prosthodontics residency program.
About Treloar & Heisel
Treloar & Heisel is a premier financial services provider to dental and medical professionals across the country. We assist thousands of clients from residency to practice and through retirement with a comprehensive suite of financial services, custom-tailored advice, and a strong national network focused on delivering the highest level of service.
Treloar & Heisel and Treloar & Heisel Risk Management are divisions of Treloar & Heisel, LLC.
Insurance products offered through Treloar & Heisel and Treloar & Heisel Risk Management.
This information is intended for general informational purposes only. You should research the topics in-depth before making career decisions.