If you're close to graduating from dental school, you may be preparing for your board and clinical exams in order to obtain a license to practice. Now that you may be able to practice in a matter of months, rather than years, there's a lot to consider. From the location of the jobs you're interested in, to the kind of practice you'll work for, you may have a lot of different considerations to weigh before you even begin your job search.
Explore these major considerations as you think about the next step in your professional career.
Decide Where You Want to Practice and What Kind of Practice You Want to Join
Do you want to stay in the area where you went to dental school? Maybe you've grown to enjoy the community where you completed your training and do not want to leave after you graduate. Maybe you'd like to move back to where you grew up, or to where more of your family currently lives.
If you're open to it, you might want to consider a rural area as opposed to a large city, which may already be saturated with a large number of practicing dentists. Every state may offer different advantages and disadvantages for your future practice; consider exploring the average income of dental professionals, as well as the competition. If you aren't already, get familiar with the licensing requirements of the state where you want to practice.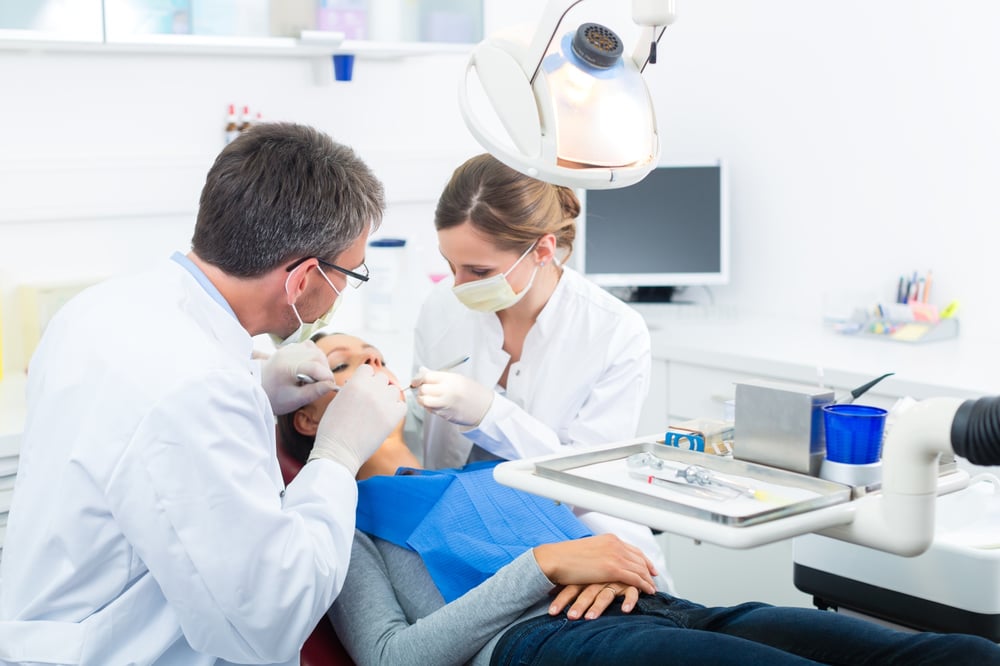 Choosing Between Corporate Dentistry and Private Practice
Deciding whether you want to join a private practice or a larger corporate one may also be a major decision in narrowing down your job search. Consider searching for jobs in both types of practices, in order to increase your odds of landing a job, unless you have a preference for one over the other.
A private practice may allow you more freedom to decide on the right course of treatment, what services you'll offer, what hours you'll work and what equipment you'll use. Unfortunately, working for a private practice may also mean shouldering the responsibilities that come with a small business including administrative work, doing your own marketing and possibly even some financial risk.
Corporate dentistry may provide you the opportunity for a consistent salary, a steady flow of patients, more freedom to focus on just dentistry and the supportive structure of a large business. That structure may even include human resource and marketing departments. In order to reap those benefits, you may miss out on some earning potential, the ability to build equity in a practice and the freedom that may come with being in charge.
Carefully weigh what may be most important to you both now and in the future, as your goals, priorities and family structure may make one a better fit than the other.
Do You Have Connections That May Help?
If you want to return to an area where you've lived previously, consider contacting your former dentist. They may have an opening for a new partner or know of other local practices that have openings and be willing to make an introduction for you.
If you want to move to an area where family or friends live, but where you've not yet lived yourself, consider asking for the names of their dentists. Then, consider reaching out to see whether the practices are hiring. You may also choose to contact the dental supply representatives for the supply companies in that area. The representatives may know if the area's dental practices are hiring.
You may already have an extensive network, right in your university, that can help you find work. Consider connecting your school's job placement resources, alumni network, career advisors and faculty.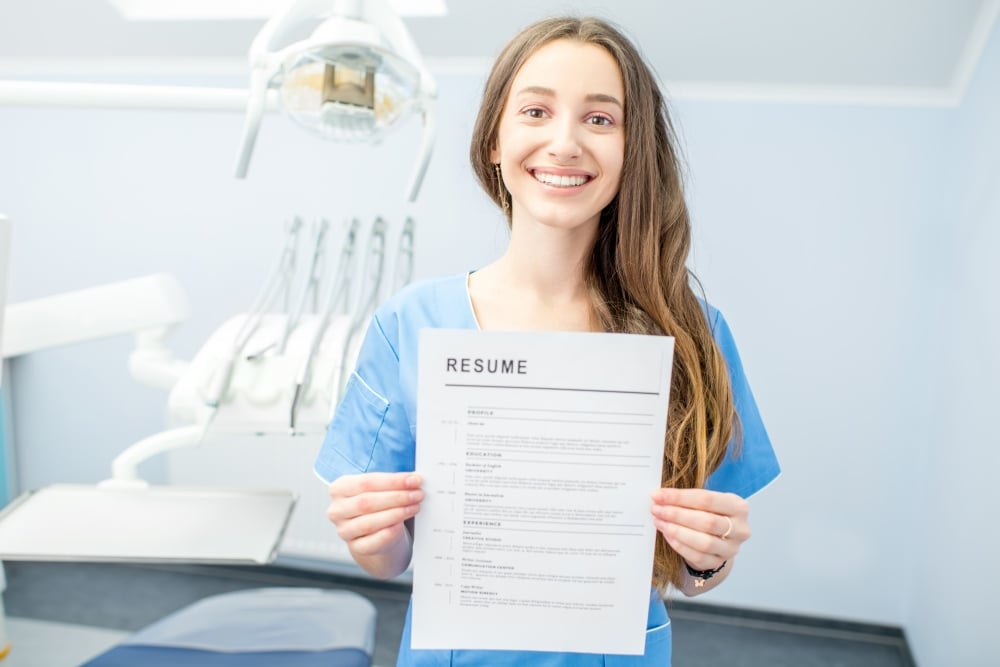 Can Professional Associations Help?
Whether you're already a member of professional dental associations or considering membership, think about how affiliations with those associations may help your future career.
For example, the ADA Career Center may include nationwide job listings for dentists and your local ADA group may also give you opportunities to network. Your state's dental association (or the dental association of the state where you want to practice) and local dental associations may also have career centers or job listings.
Some local dental societies may not post job openings but instead may request that you send a cover letter and C.V. which they will keep on file and send to member dentists who request information about applicants. Local associations may also be more likely to host nearby events where you may be able to network for job opportunities.
Consider attending meetings and being an active member of your local chapter of relevant professional associations, participating and introducing yourself to fellow attendees. Whether virtually or in person, you may meet local dental professionals who may be more likely to remember you when they hear about (or themselves have) job openings.
Formulating Your Post-Graduation Plan
As you finally move past dental school and into practice, you may have a lot of choices and big decisions to make. From practicing to residencies, your skills and license to practice may provide with you with an array of professional opportunities all over the world. No matter what direction you decide to take your practice, the Treloar & Heisel team is here to help you make those big decisions and help protect your most important assets along the way.
About Treloar & Heisel
Treloar & Heisel is a premier financial services provider to dental and medical professionals across the country. We assist thousands of clients from residency to practice and through retirement with a comprehensive suite of financial services, custom-tailored advice, and a strong national network focused on delivering the highest level of service.
Treloar & Heisel and Treloar & Heisel Risk Management are divisions of Treloar & Heisel, LLC.
Insurance products offered through Treloar & Heisel and Treloar & Heisel Risk Management.
Treloar & Heisel, LLC. and its divisions do not offer legal or career consulting advice. Please consult a professional for advice in these areas.