While treating the same patients year after year is nostalgic and even admirable, as a healthy, thriving dental practice, you must reach beyond established patients and embrace the art of building trust and rapport with new patients.
In the information below, we'll help teach you how to write a new patient call script, an important tool for growing your practice, and help you to understand why it's necessary to have a script in the first place.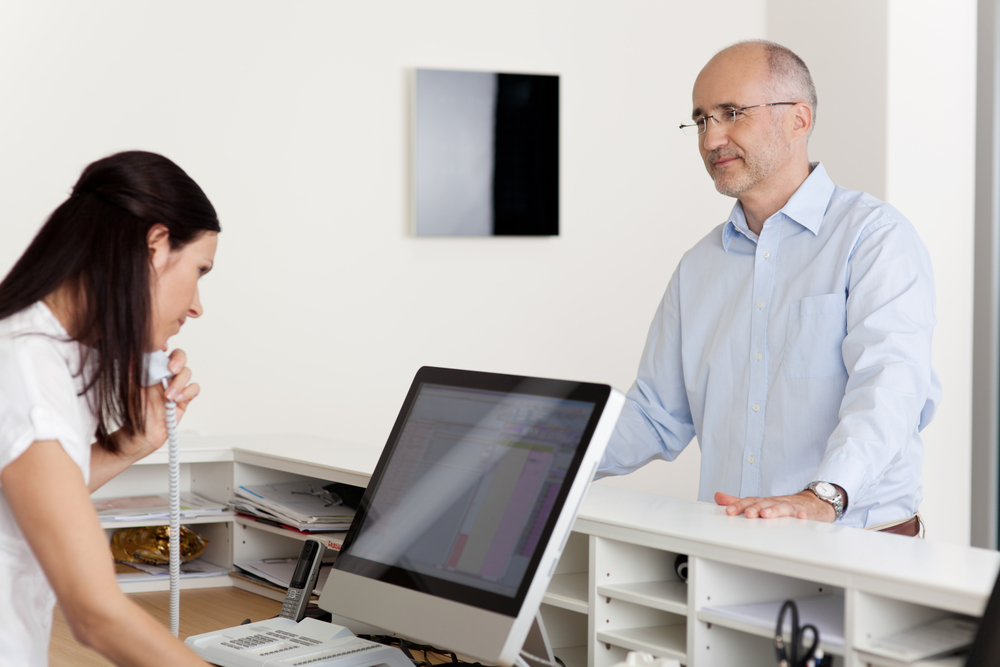 Why Use a Call Script?
While your staff can "wing it" so to speak when calling new patients or potential patients for the first time, it is vastly important that they make a good impression.
After all, you only get one chance to make a first impression, and if your staff is ill-equipped to answer commonly asked questions, seems distracted or discombobulated, this perception could cause a patient to look elsewhere for their dental care.
This new patient call is your practice's chance to "wow" the patient. To let them know they are valued and you are happy to welcome them into your dental family.
When taking these things into account, dental scripts have the power to move your customer service– and patient welcome call– from mere ordinary to extraordinary.
Who Should Call When Welcoming New Patients?
Any member of a dental office staff can complete the new patient calls. However, in most cases, the responsibility goes to a member of the front desk office staff.
Ideally, you will want to select someone to do this who has a positive, enthusiastic attitude and who is kind and patient. They should also be a great communicator and speak with a clear, decisive voice.
Even you as a dentist can make new patient calls if you feel a patient requires a bit more personalized attention and a deeper connection.
How to Write a Dental New Patient Phone Call Script
While your call script will differ from every other dentist's practice, there are some general guidelines you can follow when creating your script. They are as follows:
Make It Brief
Let's face it, we live in a fast-paced society with little patience for long, drawn-out conversation. Therefore, when writing your call script, make sure the overall conversation is short and to the point.
Obviously, if a patient wants to talk longer, that is fine as the script is a mere guideline, not a hard-and-fast rule. In most cases, though, patients will appreciate your succinctness.
Make It Relevant to the Patient
As mentioned above, the call script is a mere guideline, not something that has to be adhered to word-for-word. Consequently, make sure you personalize each conversation for the patient.
For example, if you are calling a patient who has expressed interest in your teeth whitening services, it would make sense to speak about that. If they have a fear of dentists or dental care, it's okay to speak about that.
Point being, although you will follow the general flow of the script, it's a good idea to seek to make each patient feel valued as an individual and not feel as if you are reading a rehearsed speech for the 20th time that day. It should come across as a real conversation.
End the Call With Next Steps
Each new patient call script should end with a "next step" section. This could include scheduling an appointment, getting a price for a procedure, or finding out the patient's information so you can create a patient file.
If your main goal is to get a visit on the books, make sure your next step or the end of your call script includes something like, "Can I go ahead and put you down for said procedure?".
Then, the patient can confirm they are ready to schedule a visit or subsequent visit and you can complete the process of making them an appointment.
How Can You Earn More New Patients?
Earning new patients is one way to pursue a successful, healthy dental practice. Although establishing long-term relationships with patients has value, you cannot grow your business without bringing new patients to the practice.
After all, people move away, their insurance stops covering your practice, life happens, so you need a regular flow of new patients to help your practice remain viable.
To help your practice grow, we have put together a great resource to teach you various ways to seek to earn more new patients, entitled "Learn How to Grow Your Dental Patient List."
Treloar & Heisel and Treloar & Heisel Property and Casualty are divisions of Treloar & Heisel, Inc.
Insurance products are offered through Treloar & Heisel, Inc.
Treloar & Heisel, Inc. and its divisions do not offer marketing or practice management advice. Please consult a professional concerning these topics.
20-156