Did you know there is a direct correlation between patient satisfaction and how your staff feels about their workplace environment?
To help ensure your staff feels valued and appreciated and your patients also feel a sense of ease when visiting your practice, creating a positive working environment is important.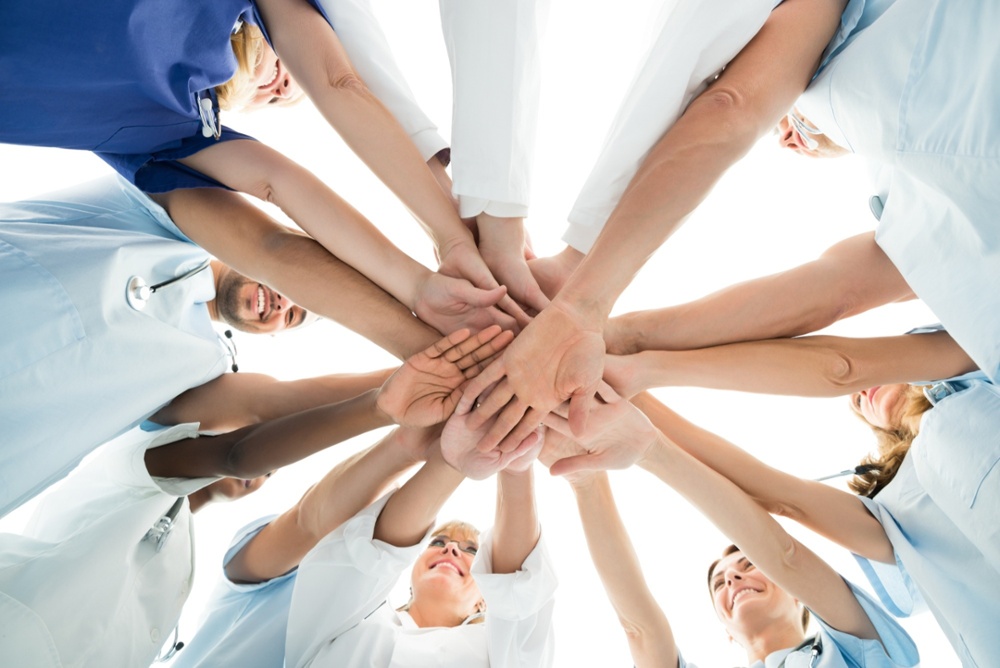 Ways to Seek a Positive Work Environment
Many of us have had the soul-crushing experience of working somewhere that does not value the staff or appreciate their efforts. It creates an overarching sense of conflict and discontentment.
This is not what you want and should be avoided at all costs. Thankfully, you can take actionable steps towards pursuing a positive work environment that may benefit everyone, from your staff to your patients. The following are a few ideas to get you started:
1. Initiate Clear Lines of Communication
While it is important to communicate to be understood, it's just as important to communicate not to be misunderstood. One way to help you communicate clearly to your staff and pursue a positive work environment is to put everything in writing.
This includes any procedural or schedule changes, as well as anything else that will impact your office staff. Putting your plans in writing may help prevent misunderstandings via verbal communication.
2. Recognize Your Employees
Be sure to applaud employees who routinely go above and beyond the call of duty at your practice. This "going above and beyond" could include helping a coworker, reworking an established process so it's more efficient, maintaining a positive attitude, taking on additional responsibilities and more.
Remember the adage, "an employee (or person) who feels appreciated will always do more than expected." This phrase is more than mere words, it's actually been proven scientifically accurate.
3. Trust Your Staff & Reflect that Trust in Pay and Responsibilities
Be sure to show your staff you trust them, value their judgment and appreciate their professionalism by giving them additional responsibilities and the corresponding pay.
Ensuring they are paid appropriately for all they do or even generously will show them they are valued for their work and the time invested in the practice.
After all, it's difficult for a hygienist or office staff to believe you if you say they are immensely valuable to your practice, yet you never increase their responsibility level or salary. It's empty words if you don't follow through in this manner.
4. Don't Forget to Have Fun
A dental practice or any place of business for that matter shouldn't feel like a prison or invoke feelings of dread. Thankfully, it is possible to be both professional and fun simultaneously.
Implement some of these tips to create a fun, light-hearted workplace that evokes positive feelings. Start a casual Friday or "print day" for staff who wear scrubs, allowing employees to choose a printed scrub or their scrub pants.
Let your staff decorate for the holidays or play music, create fun work-place challenges, keep your break room stocked with goodies and more. Just make your workplace fun, not dreary.
5. Lead by Example
Leadership isn't simple to be sure. To lead well is a challenge. However, if you want to create a positive work environment for yourself and your staff, you have to lead the way as the head dentist.
It all starts with you. You must show your staff it's okay to have fun. It's also important to have an open-door policy so your staff feels they can come to you with any questions or concerns without fear of your reaction.
Make sure you treat your staff as the valuable, crucial members of your practice they are, and they may be more likely to go above and beyond to keep the practice running optimally.
Bottom Line: Pursuing a Positive Work Environment
Enact the tips listed above to pursue a positive work environment for your staff and your patients. Don't worry about your office suddenly becoming unprofessional simply because you are inserting a little light-heartedness into the office setting. Having fun doesn't mean being unprofessional. It simply means you're creating a more positive work environment for all involved.
To learn more, download our complimentary guide about managing your dental practice team.
Treloar & Heisel and Treloar & Heisel Property and Casualty are divisions of Treloar & Heisel, LLC.
Insurance products are offered through Treloar & Heisel, LLC.
Treloar & Heisel, LLC. and its divisions do not offer practice management advice. Please consult a professional concerning this topic.
20-145