Ease patient anxieties, workplace tension, and the day-to-day grind by adding some more fun into your dental practice. These 10 useful tips can help you to start adding more work-appropriate fun into your practice and culture.
1. Implement "Casual" Friday
Everyone loves casual Fridays, but when your dental office wears scrubs, what can you do instead? Let your employees wear pants and a company t-shirt, or if your practice typically only allows solid color scrubs, have a "print Friday" where the staff is allowed to wear patterned scrubs. Even minimal relaxation of your office's dress code on a particular day of the week can transform your work environment!
2. Host Working Lunches
If your employees sometimes have to work through lunch, hold "working lunches," where you order pizza and your staff stays in. Or, you can plan a working lunch if you have a rep demonstrating a new product for your hygienists. Your employees can eat during team meetings, training seminars, and other get-togethers that are flexible enough to allow you to kill two birds with one stone. Just be sure your staff finds these lunches valuable or fun as it's their free time you're using.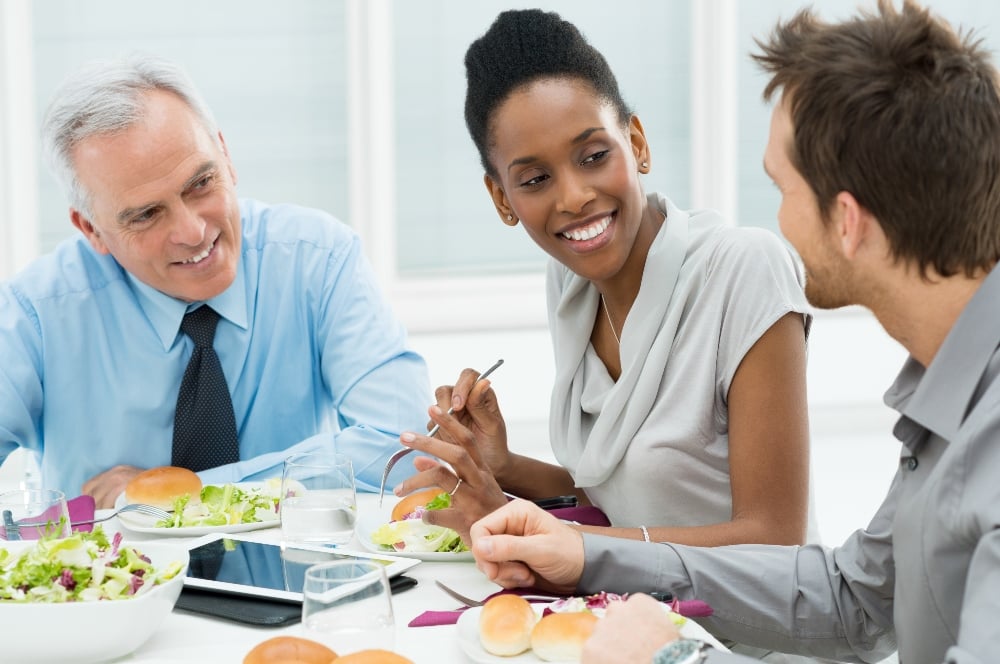 3. Play Music
The sound of a dental drill isn't pleasing, so don't be afraid to turn the music in your office up. Choose a radio station that plays decade classics, like the '80s and '90s, or easy listening. You still need to be able to hold a conversation over the music– but you don't have to stick with boring elevator music. Consider letting your staff vote or rotate who gets to choose the day's playlist.
4. Let Your Staff Decorate for the Holidays
Heading into work and doing the same job day in and day out can be extraordinarily repetitive, so it's no surprise that employees get excited about any break in the monotony, especially holidays. Whether it's Christmas or St. Patrick's Day, give your staff the opportunity to decorate. Assign a budget for decorations and treats for each holiday and make sure your employees are aware of any taste preferences you have.
5. Host Friendly Challenges
A little healthy competition can keep your team strong and make your dental practice an exciting place to work. Host a challenge between your hygienists to see who can do the most cleanings in a month. Or, get the whole office involved and let them "pie the dentist" (or earn another fun group prize) if your office meets a new patient quota.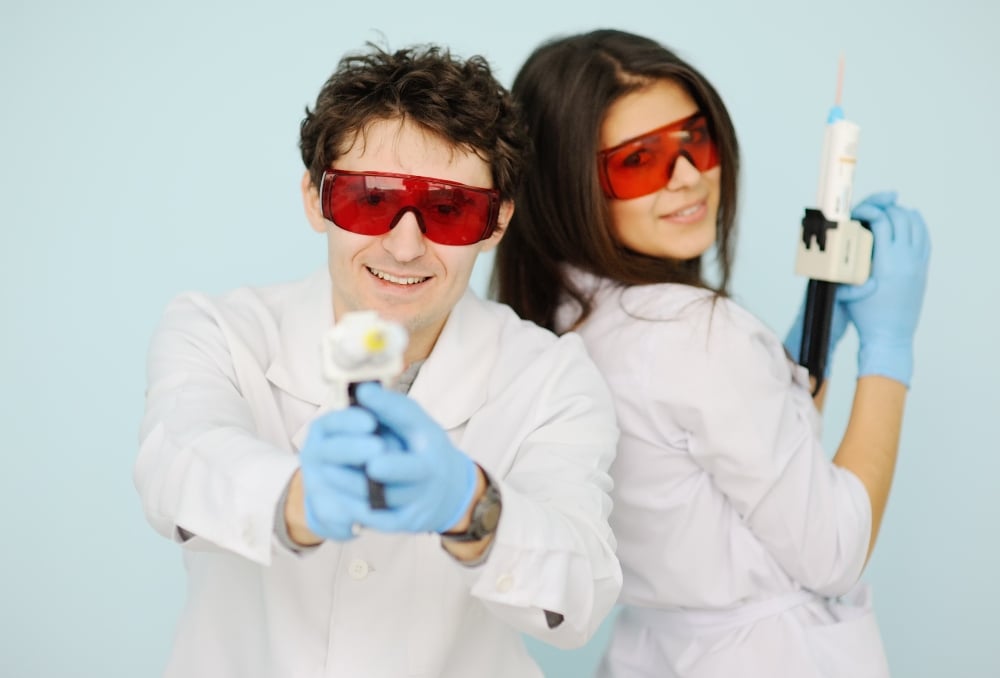 6. Stock Your Break Room
Go a step beyond the office candy bowl and stock your break room with snacks and drinks. Keep it healthy and stick to popcorn, pretzels, water, tea, fresh fruit, and other delicious but sensible treats. You don't have to eliminate junk food, but keeping it to a minimum is ideal.
7. Draw for Prizes
Have fun and reward employees at the same time by having a weekly or monthly drawing for a coveted prize. Instead of footing the bill, get your reps involved. They may be able to donate free merchandise or promotional items, like branded towels, sunglasses, hats, and bags. You can also check with area businesses to see if they'd be willing to donate free or deeply discounted products or services.
8. Celebrate Birthdays
Who doesn't love a reason to celebrate? Honor each of your employees on their birthdays with a cake, a card, and a small gift. Or, have donuts and order out for coffee drinks. Use the size of your staff to scale your celebrations; dental practices with multiple offices and dozens of employees should scale down to stay within budget while practices with just a few employees should make each birthday a little more special.
9. Hire a Massage Therapist or Make Some Space for Relaxation
Swap fun for relaxation and you can make a big impact on everyone's attitudes. Hire a masseuse to give 15-minute chair massages during lunch to promote mind and body wellness in the workplace. Or, turn unused space into a relaxation room where employees can break away for a few minutes and clear their minds.
10. Name an Employee of the ____.
Recognize employees for their hard work and give them something to strive for by naming an employee of the week or month. Make sure your criteria for earning "Employee of the ____" is clear and equally achievable by anyone within the office. Your administrative staff, hygienists, dental associates, and other staff should all have the same opportunity, so you may also want to limit how many times one employee can be nominated.
Struggling to Find Ways to Make Your Dental Office Fun? Think Outside the Box!
If you're having a hard time finding ways to create a work environment that your employees look forward to coming to every day, you may need to get creative. Consider who your employees are as people and what they enjoy. Perhaps a catered sandwich lunch isn't their style, but grabbing tacos and a margarita at the local cantina might be. Don't be afraid to do something different; what matters most is that your employees are engaged and having a good time.
About Treloar & Heisel
Treloar & Heisel is a premier financial services provider to dental and medical professionals across the country. We assist thousands of clients from residency to practice and through retirement with a comprehensive suite of financial services, custom-tailored advice, and a strong national network focused on delivering the highest level of service.
Treloar & Heisel and Treloar & Heisel Property and Casualty are divisions of Treloar & Heisel, Inc.
Insurance products offered through Treloar & Heisel, Inc.
Treloar & Heisel, Inc. and its divisions do not offer office management advice. Please consult a professional concerning this topic.