Building a formidable online presence can help grow your dental practice exponentially. A strong online presence can have benefits that branch into every part of your business, helping you to achieve goals for marketing, sales, growth and more. Explore the following potential benefits of an online presence for your practice, how each is achieved and how each would work toward your growth goals.
Grow Brand Awareness
Your dental practice's online presence includes your website, social media channels, forums, and other online assets related to your brand. A strong web presence can generate brand awareness in your target market, which encourages new patients to call your office to make an appointment.
Your branding is essentially what differentiates you from other dental professionals in the area, so it's important to make sure that your web presence is doing a good job of communicating your brand's mission, values, and goals to your audience. Create a logo that immediately identifies your dental practice and use it on your website, social channels, and any other related pages so your patients instantly connect the content back to your brand.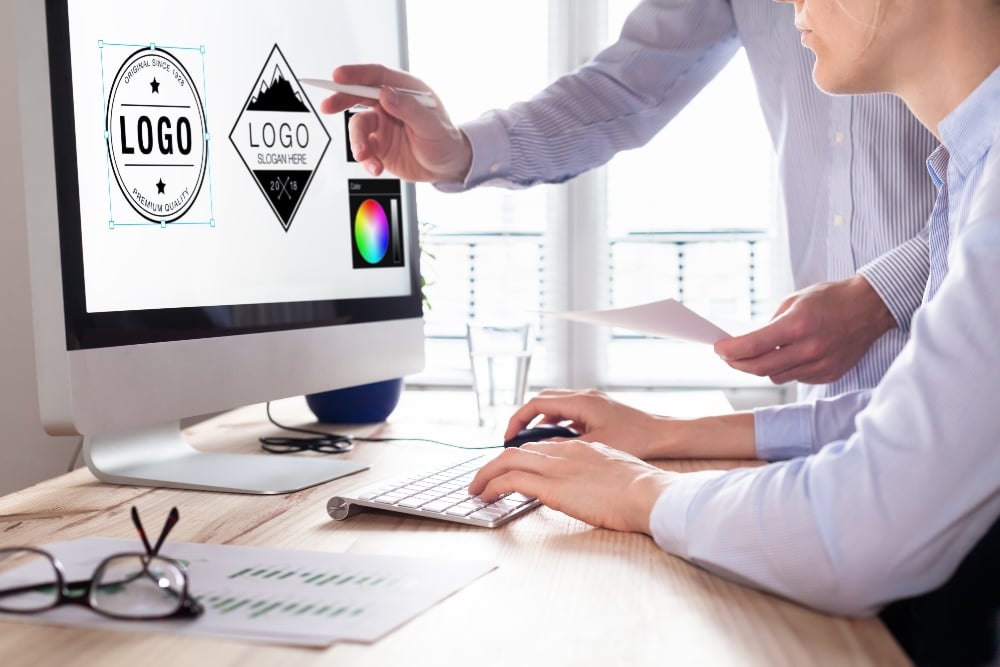 Help Your Practice Get Found Online
The broad goal of your web presence is to bring more patients into your office. Your online marketing strategies and techniques impact how easy it is for patients to find your dental practice, via your rankings in local and national search engines.
Make sure your website employs a good search engine optimization (SEO) plan, and consider using pay-per-click marketing for some of your more valuable key phrases. If you haven't completed your Google My Business profile, now is the time. Add photos of your practice, including your treatment rooms, imaging equipment, staff, and make sure your contact information is up-to-date.
Easily Educate Patients
Patient education is likely key to treatment acceptance, and your website and social media channels are a great place to post content that informs current and prospective patients. Publish blogs on the importance of regular cleanings or how dental x-ray technology has changed over time. Own a pediatric dental office? Record a podcast about the misconception that baby teeth don't need fillings and post it on your social media. Not only can posting educational content help increase treatment acceptance, but it can also boost your SEO and as a result, your search engine rankings.
Connect with Prospective and Current Patients
The far majority of today's consumers are online, so your web presence is a direct line of communication between your dental practice and your patients. Patients want to be more than a chart number; they want to develop a relationship with their dentist. It's important that your patients feel like you're invested in their oral health because you genuinely care, and your online presence can help you do that. Announce special staff birthdays, post pictures of your office behind-the-scenes, and get your patients involved in the same causes your practice is involved in.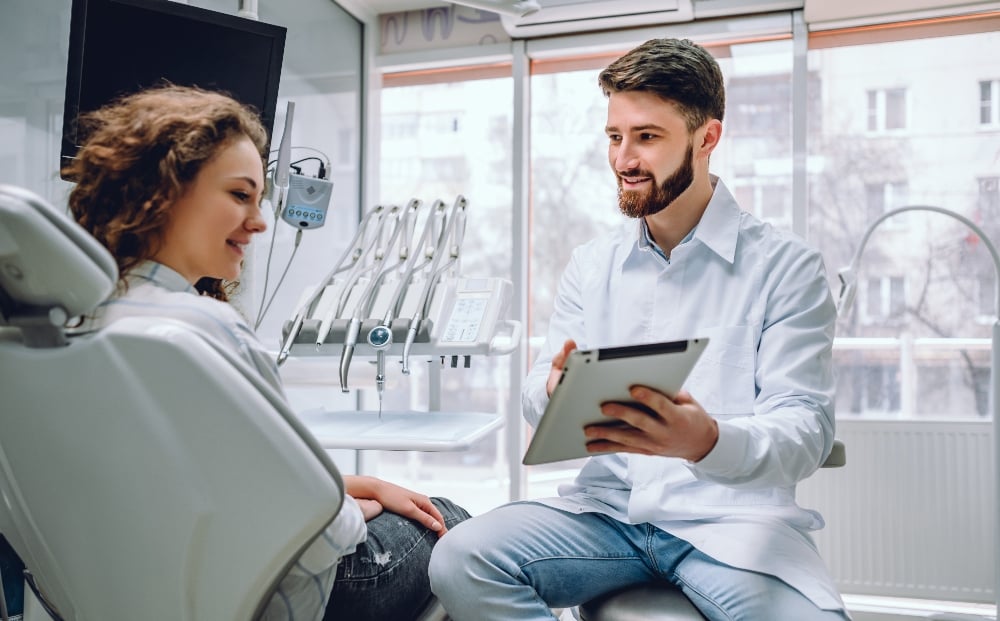 Revamping Your Dental Practice's Online Presence? See What Your Competitors Are Doing
If you're overhauling your dental practice's online presence, it's important to keep a few things in mind. Namely, what your competitors are doing and whether it is or isn't working in your target market.
For example, if a competing general dentistry practice in your area has double your social media followers, take a look at their channels. What are people responding to? What aren't people responding to? As you continue to modify your web presence for your target patient base, make sure to run analytics on your website, social media channels, video channels, and other pages. Good analytics data can help you determine what is and isn't working for your practice, so you can funnel your budget away from web marketing campaigns that aren't bringing new patients into your office.
About Treloar & Heisel
Treloar & Heisel is a premier financial services provider to dental and medical professionals across the country. We assist thousands of clients from residency to practice and through retirement with a comprehensive suite of financial services, custom-tailored advice, and a strong national network focused on delivering the highest level of service.
Treloar & Heisel and Treloar & Heisel Risk Management are divisions of Treloar & Heisel, Inc.
Insurance products are offered through Treloar & Heisel, Inc.
Treloar & Heisel, Inc. and its divisions do not offer marketing advice. Please consult a professional concerning this topic.