Getting new patients in the door is hard work, so it's important that your dental practice has a strategy for keeping them. Making sure your patients are thrilled is key. Here are some tips to help.
1. Offer Convenient Booking Options
For many patients, finding the time to call your office to schedule an appointment is inconvenient. For others, it's downright anxiety-inducing. It's important to consider the changing needs of today's dental patients and how your practice might accommodate them.
Flexible booking options, such as online booking, make it easy for your patients to schedule a time to see you at their convenience from their mobile device or desktop computer. Almost half of all patients surveyed report that they would prefer to schedule their appointments online versus calling the practice.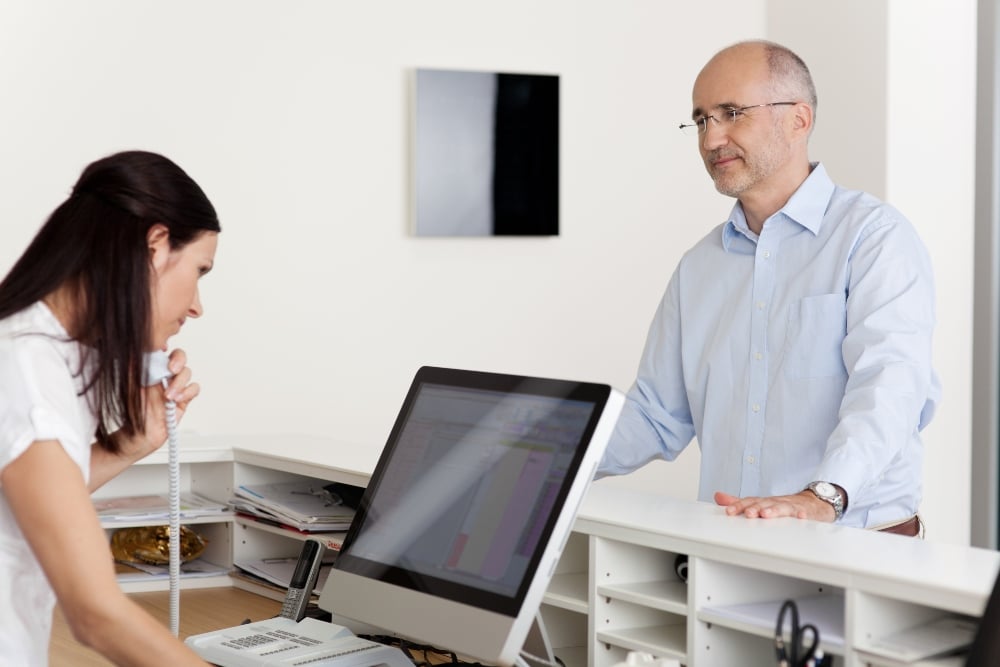 2. Make New Patients Feel Welcome
By the time a patient walks in your door, you've already invested in them. It's crucial that their initial experience with your dental practice be a positive one, so be sure to make them feel welcome as soon as they arrive. Your front desk staff should greet them within a few seconds and if they're on a call or otherwise unable to attend to the patient, make sure that your staff smile and acknowledge them. Never allow your patients to be made to feel like they are inconveniencing your staff or that your staff would rather be doing anything else.
3. Explain Procedures and Answer Questions
Many patients have moderate to extreme anxiety when visiting the dentist. Much of their anxiety comes from not knowing what to expect. Take the time to explain procedures to your patients and answer any questions they may have. You can find ways to rephrase procedures that might sound frightening, especially if you work with younger patients.
For example, you might let a patient know before numbing their gums that they should expect to feel a "quick pinch" sensation, versus using the word "needle" or "stick."
4. Ask Patients If They're Comfortable
Remember to assess patient comfort continually throughout their appointment instead of only at the start of the procedure. Train your staff members to also get in the habit of asking patients if they're comfortable. X-ray technicians should be making sure patients are comfortable after inserting the bite tabs, and hygienists can take a short break in the middle of long cleanings to confirm that the patient is still doing well. Patients will appreciate the attention to not only their needs but their comfort, which can help them to feel at ease during their appointment.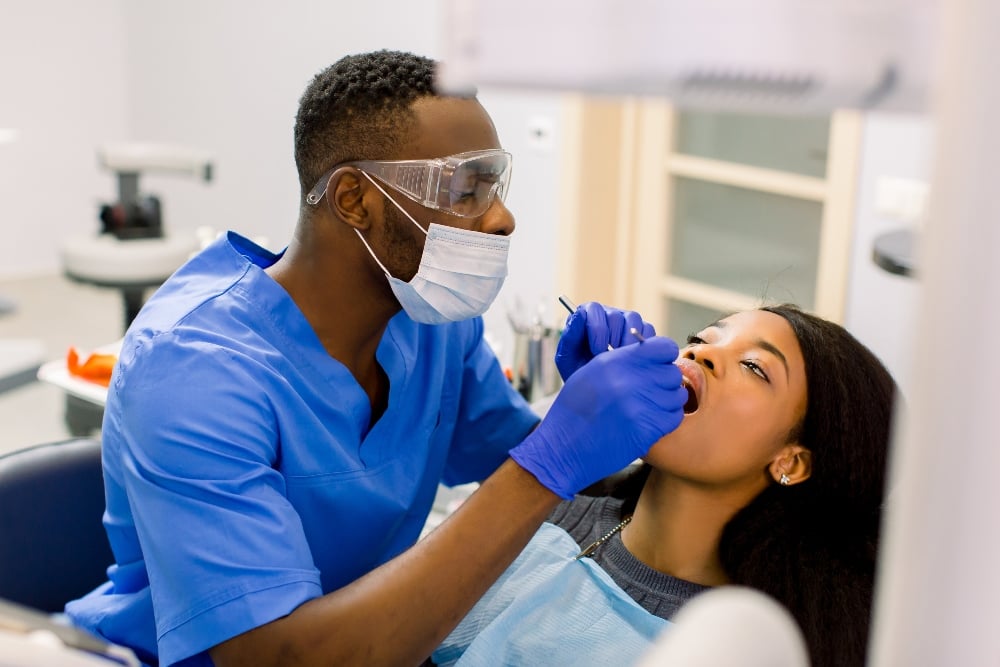 5. Consider Offering Flexible Payment Arrangements
Finances are an obstacle for many patients needing dental work and it's not uncommon for patients to wait until they're in extreme pain before visiting the dentist simply because they can't afford to. Depending on the type of dental practice you own, consider offering flexible payment options. This could be as simple as being able to pay their bills online, or it could be a formal payment arrangement through your office. Some dentists choose to partner with third party creditors to extend patients the option of making payments without taking on the risk.
6. Use Your Patients' Names
Use your patients' names frequently. Even when patients are new, using their name often when speaking to them helps them to feel relaxed and cared for. Train your dental associates, hygienists, and any administrative staff that work directly with patients to also check the patient's chart and address them by name when first interacting with the patient and as they continue to engage.
7. Make Eye Contact
In addition to using your patients' names often, you should also make frequent eye contact when speaking to them. Avoid the temptation to review their chart or look at their x-rays while they're informing you of their chief complaint. Instead, face the patient and make eye contact, allowing your body language to communicate that you're listening to them and you're invested in their dental care.
Why Pleasing Your Patients may be of the Utmost Importance
Acquiring new patients is often significantly more expensive than keeping them. So from a marketing perspective, good customer service may be in the best interest of your budget. Your patient base and their satisfaction could directly impact your bottom line. Going the extra mile to ensure your patients are delighted with their care is more than just good manners: it's good business.
About Treloar & Heisel
Treloar & Heisel is a premier financial services provider to dental and medical professionals across the country. We assist thousands of clients from residency to practice and through retirement with a comprehensive suite of financial services, custom-tailored advice, and a strong national network focused on delivering the highest level of service.
Treloar & Heisel and Treloar & Heisel Risk Management are divisions of Treloar & Heisel, Inc.
Insurance products are offered through Treloar & Heisel, Inc.
Treloar & Heisel, Inc. and its divisions do not offer business consulting. Please consult a professional concerning this topic.