The world of dentistry is ever-evolving, incorporating new and innovative technologies into the patient treatment process. New tech like 3D printing, teledentistry and more is set to revolutionize the art of practicing dentistry and improve oral health overall.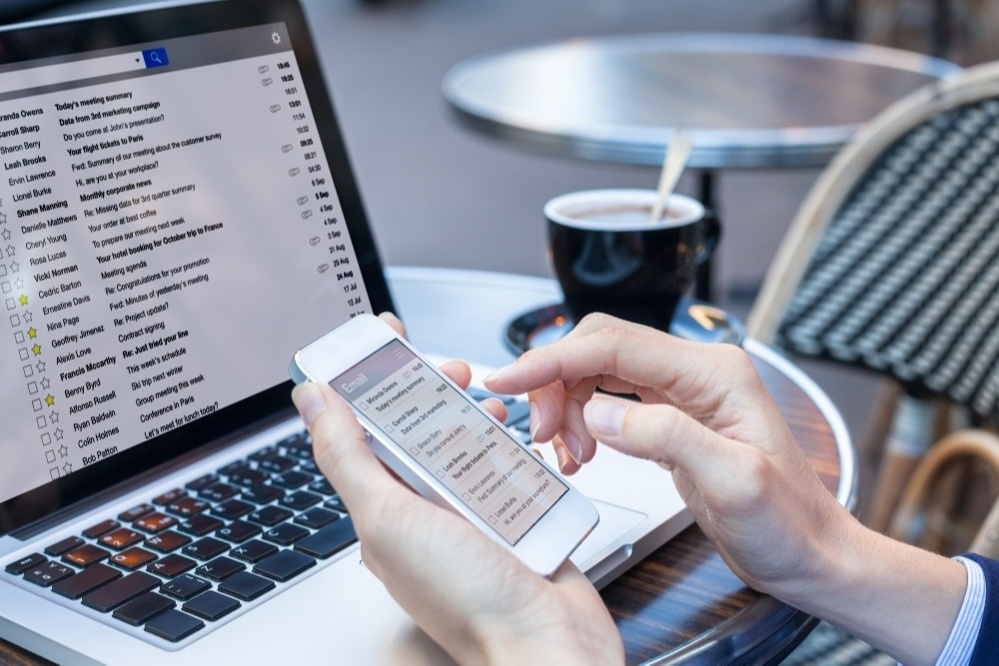 The Future of Dentistry Technology
Explore some of the most interesting dentistry technology that is making its way into the industry with promising results:
Smart Toothbrush
What Is It?
You use this toothbrush in conjunction with a phone app that keeps up with various important factors for the users, such as how long you brush your teeth, ensuring you brush for the correct amount of time.
The app also ensures you are brushing correctly, not just for the right amount of time. For kids, it provides games as a way to establish a good habit of brushing properly.
Overall, it works with all ages to encourage proper brushing in all facets, from how long one should be brushing to the proper technique to use when brushing.
Why May It Impact Dentistry?
Brushing is one easy way to promote good oral health. Unfortunately, for something so simple, many patients don't brush often enough, brush long enough or use proper technique.
This tech ensures that brushing is more engaging and entertaining than it otherwise would be, especially for tech-oriented kids.
Therefore, in theory, a smart toothbrush could positively impact the dentistry industry for years to come by encouraging a whole new generation to brush properly.
Teledentistry
What Is It?
When you use a teledentist, or a teledentistry system, you contact a dentist to ask them questions related to your teeth remotely instead of in person.
You can sometimes use a computer or phone's camera or video conference feature as well.
Why May It Impact Dentistry?
This tech has already made a positive impact on the industry by giving rurally located patients faster access to a dentist who can examine them via a camera or video for visual abnormalities in their teeth.
It is also a great way to cut down on how many patients have to be seen in person during the mandatory shutdowns and social distance guidelines associated with COVID.
In addition, teledentistry allows staff to triage a patient before their visit. They can acquire clinical notes, images, and more remotely through a teledentistry service.
Consequently, it can make the entire process of seeing and treating patients much more efficient. Finally, teledentistry allows a dentist or other dental professionals to build rapport with new patients and address any fears a patient might have regarding dental care or address any other issue.
In other words, much of a patient's visit can be handled remotely, leaving only the physical care to do in person. This technology has the potential to save dentists and patients' time and money, which is overall a good thing for the entire industry.
3D Printing
What Is It?
This is a process that creates a plastic-resin composite from computerized schematics.
This technology has already been used in other industries to create prostheses for legs, arms, and more. Now, it is making its way into the world of dentistry.
Why May It Impact Dentistry?
If implemented properly, this tech has the potential to decrease the cost and time involved in creating prostheses significantly.
For instance, if a patient needs a crown, traditionally that involves making a mold, then fashioning a temporary crown then waiting for a dental laboratory to construct the permanent version.
However, with computer-assisted 3D technology, dentists could feasibly create a crown right in the office, rendered from digital images.
In essence, this tech would replace the need for manual modeling and eliminate the delay between a patient needing a crown and getting one made.
It could ultimately revolutionize a significant part of the dental industry as 3D technology is expected to expand even more, allowing dentists to "print" custom dentures, porcelain teeth, surgical guides and bite splints.
Intra-Oral Camera
What Is It?
This tech is basically a camera that serves in place of a conventional mirror, allowing dental professionals to see inside a patient's mouth.
Why May It Impact Dentistry?
Using an intra-oral camera means a dentist can see inside a patient's mouth without getting so physically close to their face. It also presents a clearer and more comprehensive picture of what the inside of the mouth looks like, allowing them to see any problem areas that might exist.
This tech is extremely helpful when dentists are trying to access the back teeth of a patient with a small mouth who simply cannot open their mouth any wider to give additional access.
Regenerative Dental Fillings
What Is It?
This technology replaces regular dental fillings with stem cells, which adhere perfectly to the interior of a patient's tooth.
Teeth are made up of mostly bony material or dentin. Stem cells can encourage the growth of dentin, which basically means teeth can regrow or regenerate. This gives patients a near-perfect, natural filling.
Why May It Impact Dentistry?
When implemented into everyday dentistry, this technology could become a more effective way to fill cavities and provide another option for treating damaged teeth.
Therefore, once all the kinks are worked out and the science and technology of regenerative fillings become mainstream, it could mean patients no longer have to depend on false teeth, instead, teeth will heal themselves. This tech could even eliminate the need for root canals completely.
Bottom Line: The Future of Dentistry is Bright
The field of dentistry has never been more promising. With the implementation of the technology listed above and many other discoveries, the industry is set to expand its horizons and provide even more innovative methods of treatment for patients.
Learn more about dental industry trends and how they could play a role in your dental practice by reading our post on 2019's trends that are still making waves today.
Treloar & Heisel and Treloar & Heisel Property and Casualty are divisions of Treloar & Heisel, LLC.
Insurance products are offered through Treloar & Heisel, LLC.
This content is intended for general informational purposes only and should not be construed as advice. Treloar & Heisel, LLC. does not provide dental technology advice. Please independently review and research each item discussed.
20-157