Posted by Amy Carbone on Mar 7, 2019 9:30:00 AM
If a picture says 1000 words, a logo may also need to say a lot about your brand without using many words at all. A new logo may represent a new dental practice, new marketing, or even just a fresh start.
It may serve you to put serious thought into your logo design. This one design may have loads of hidden potential for your brand as an opportunity to communicate with prospective patients long before you meet them. Will yours say what you need it to? Or worse, will it say something detrimental to your practice?
Explore these potentially important considerations before designing or redesigning your dental practice's logo.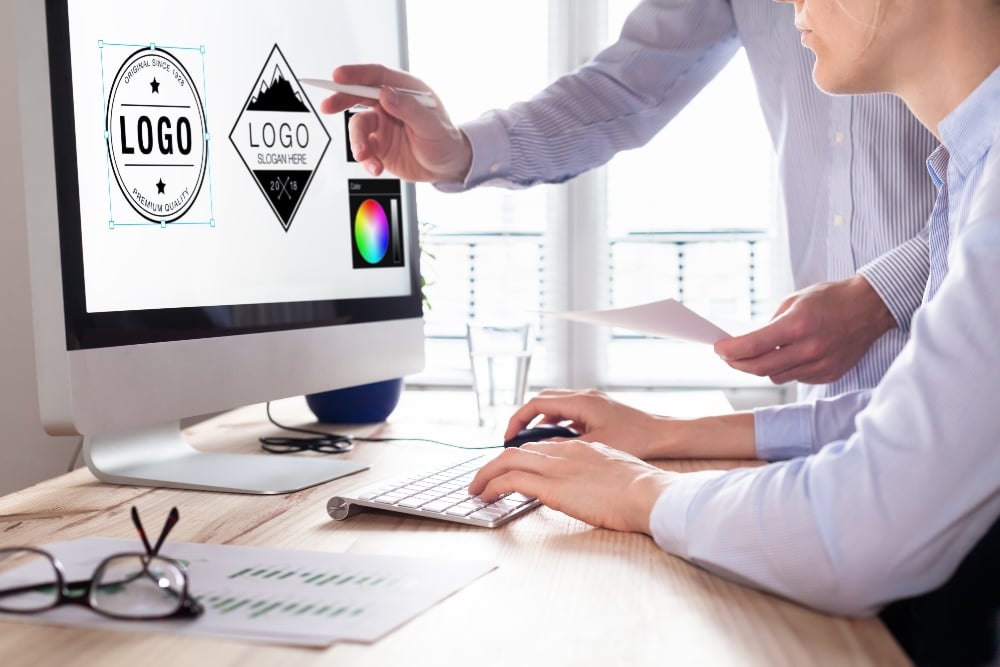 Design
It may be easy to get caught in the common trap of creating a logo that looks just like everyone else's. But the point is to set yourself apart from the competition - how will you be different? So consider taking a long look at the logos of other dental practices in your area before you commit to a design.
Thinking about your area, your brand, what you want to communicate and to whom may help to steer the design of your logo. Even the basic shapes incorporated into your design may subtly communicate certain things. For example, harsh or jagged angles may communicate confidence, precision and stability. Softer angles and rounded shapes may be used more often to communicate security, inclusivity and support. Ask yourself how your design idea or shape makes you feel, to try and understand what the shapes may be communicating.
Stepping away from a twist on the traditional tooth or smile-shaped logos may give your practice an opportunity to identify with your location or another more unique aspect of your brand. The options for design direction may be endless. Exploring your region, on Google, on Pinterest and out in the world day to day may help organically to inspire you with a design or idea that says what you want to say.
Brand Colors
Just like shapes, colors may communicate unspoken attributes of your bigger brand. These associations may be even more obvious and easily identifiable than the subtle science of how people may perceive shapes.
We all may be familiar with some aspects of color symbolism and associations, but consider the hue and brightness of the color as it will reflect your brand's personality. Bright, vibrant colors in any shade may garner more energy and excitement than softer tones.
In modern marketing, specific colors may often be used to evoke specific emotions. Common brand color associates typically include:
Blue: Calm, trust, relaxation
Green: Environmentally-friendly, safety, growth
Yellow: Youth, happiness
Red: Power, excitement
Black: Luxury, sophistication
White: Purity, cleanliness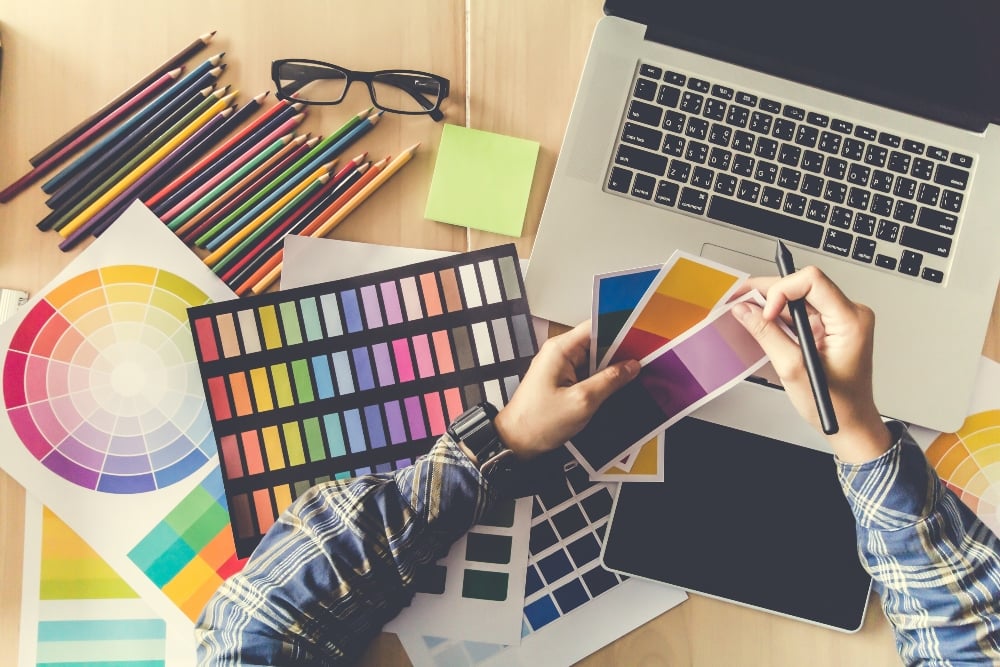 Practicality
At the end of the day, your logo design should be usable. In the design world, that means it needs to be easily replicated and repurposed for use wherever you need it. Although your individual needs may vary, logos are typically used on branded merchandise, signage, printed materials, business cards, websites and social media.
Legibility
No matter what reasons are behind your choice of fonts, they may be doing more harm than good if no one can read your logo.
Usability
When contracting a professional designer for a brand logo, consider asking for digital copies in a variety of sizes and formats. Having those different logo variations (such as black and white, color and a variety of resolutions) may help prevent you from needing to duplicate the logo from scratch or alter in inconsistent ways for different uses.
Consider usability carefully to avoid having to rebrand a logo before you're ready. Even well-established brands can later find that their logo is too complex for consistent usability and need to start fresh.
Prioritizing the Logo's Workload
Before soliciting the help of a graphic designer, you may want to put your communication needs higher on your list of design priorities than your preferences. Think about listing your top three communication priorities, along with the types of emotions you want to elicit and the demographics of the patients you want to appeal to most.
That might look something like this:
Example 1
General Dentistry
All ages
Ease anxiety
Families or adults that live in a specific region
Or it could look like this:
Example 2
Orthodontist
Exciting
Beachside location and branding
Fun
Pediatric patients and their parents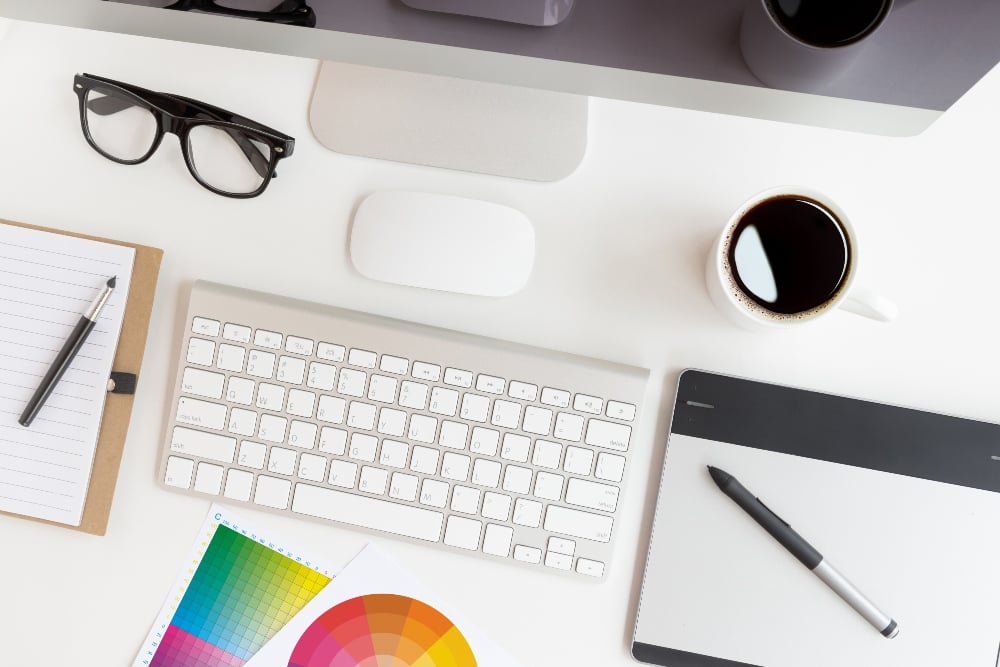 Although very different, both of these lists could be used to create logo designs driven by intentional brand messaging, not just personal preferences.
Your Dental Practice Logo
When creating something as fundamental to your brand as a logo design, consider who you're entrusting with the responsibility. You may want to weigh the cost and time commitment of working with a professional marketing agency against the uncertainty of a freelancer or freelancer service you don't have experience with. Friends or colleagues may be able to recommend a designer that not only has experience designing, but can also use visuals to drive a brand message that helps your practice to thrive.
About Treloar & Heisel
Treloar & Heisel is a premier financial services provider to dental and medical professionals across the country. We assist thousands of clients from residency to practice and through retirement with a comprehensive suite of financial services, custom-tailored advice, and a strong national network focused on delivering the highest level of service.
Treloar & Heisel and Treloar & Heisel Risk Management are divisions of Treloar & Heisel, LLC.
Insurance products offered through Treloar & Heisel, LLC.
Treloar & Heisel, LLC. does not offer marketing or business consulting advice. Please consult a professional concerning these topics.