Posted by Amy Carbone on Jul 26, 2021 9:00:00 AM
The Academy of Laser Dentistry is an international organization that's devoted to laser dentistry education and development. There are other organizations with that focus, but the Academy is the largest.
General dentists and specialists who are interested in laser dentistry make up its membership ranks. There are boards, speakers, conferences, and certifications for those who are interested in what the ALD has to offer. While the organization has been around for nearly three decades, not everyone in the dental community is familiar with it or what it has to offer to members.
For those who are just getting into dentistry, and those who have been involved in practicing dentistry for a while, there can be value in being part of the ALD and keeping up with its activities. Even for those who aren't engaged in the practice of laser dentistry, it's an emerging and growing part of the dental industry. That means it may become much more common in the future, and if it does it will be necessary to develop a better understanding of it in order to provide the biggest benefit to patients.
When people take an interest in the ALD, they can learn a lot about a different type of dentistry that may become a part of their future.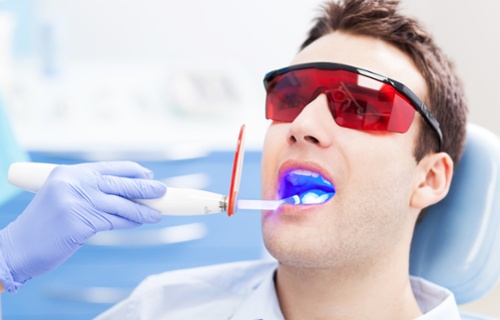 Why Was the Academy of Laser Dentistry Founded?
The ALD was founded to benefit both patients and dentists through the use of dental lasers. Right now the technology is becoming more sophisticated, and that means more patients and dental professionals can reap the benefits of all that laser dentistry can provide. As this option makes its way toward the forefront of the dental field, dental professionals who have already been working with it will be better prepared to help their patients get the very best possible care available to them. The goal of the ALD is all about patient care and good oral health, which they believe may be easier to come by using laser technology.
Now that the Academy is well-established and continues to grow, there are fellowships, scholarships, buying guides, dental directories, and much more that can be found through the ALD. Those who have a passion for laser dentistry see it as a needed commodity in an industry that continues to advance.
Perfecting and developing techniques that provide the most help for patients is a big part of all types of dentistry, and using lasers is one of the ways to make patients' lives a little easier when they seek out treatment or want to focus on improving their oral health.
What Does the Academy of Laser Dentistry Do?
The commitment of the Academy of Laser Dentistry is based around its mission statement, which is, "The ALD is committed to oral health through laser technology." As such, the ALD is focused on research, development, and clinical education, along with the creation of guidelines and standards for using laser technology in dentistry in a safe and effective manner.
There are also educational offerings and a credential program that allows interested parties in the dental industry to make laser dentistry a part of their practice. With conferences and symposia, the ALD works diligently to get the word out about the value of laser dentistry.
Because the ALD is so large, it's able to provide much more than just basic education into the value of lasers in the dental industry. The Speakers Bureau and conferences offered by the ALD are both valuable for dental professionals and others in the medical or corporate fields who want to learn more.
The Academy also has committees that carefully address issues with dental lasers in order to keep the technology and education on track for the future. While many patients may not know that much about laser dentistry, there are opportunities through the ALD's website to find a dentist that offers the service.
How Can You Join the Academy of Laser Dentistry?
Anyone who's in the medical or dental field can join the ALD. Corporations --- both for-profit and not-for-profit --- can also join, as there are different tiers and types of memberships to choose from. The rates are different, depending on a person or organization's designation, and the membership privileges and benefits are also different. But everyone who joins the Academy of Laser Dentistry can benefit from its educational resources and knowledge in a field that is just emerging as one of the most revolutionary opportunities in the dental industry. Dental lasers may change the way many dental procedures are ultimately performed.
The general public can't join the ALD, even if they're very interested in the subject. But there's still a lot of information they can get from the organization. Students who are studying dentistry, and those who are recent graduates of dental programs, can join, as can other types of medical professionals and retired dentists.
Organizations can join, which allows an entire dental practice to join the ALD at a rate that's less expensive than individual memberships for each person within that organization. The ALD wants to make sure everyone in the dental industry has access to their information and support.
Is Laser Dentistry an Area of Focus for You?
There are plenty of focal points for those interested in dentistry, and laser dentistry is one of them. It's an emerging technology, and while it's been around for years it's only recently that it's really begun to take hold in the mainstream with a higher number of dental practices.
That may or may not include laser dentistry, but it's always good to have all the information you need to make an informed decision. If you're ready to explore laser dentistry, the ALD can help.
Treloar & Heisel and Treloar & Heisel Property and Casualty are divisions of Treloar & Heisel, LLC.
Insurance products are offered through Treloar & Heisel, LLC.
This content is intended for general informational purposes only and should not be construed as advice.
21-093