The American Dental Association (ADA) reports that there are currently 200,000 dentists who practice in the United States. In 2001, there were just 163,000. The growth of the dental industry means that more new associates will be joining dental practices every year. Settling in can be tough, but here's what you can do to try to give yourself a better chance of success.
What Do Hiring Dentists Want?
When you join a new dental practice, you want to meet the expectations of the hiring dentist. The ADA suggests that in addition to technical expertise, dentists are looking for the following traits when they hire an associate dentist:
Good listening skills
A professional demeanor
A willingness to learn
Enthusiasm, especially when working in team settings
Ability to work in a demanding, fast-paced environment
When you join a dental practice, make sure you're giving the practice your best. Listen, make thoughtful suggestions, be willing to learn new ways of doing things, and be excited about working with your new team. A positive attitude goes a long way when you're starting out as a new associate dentist in an established practice.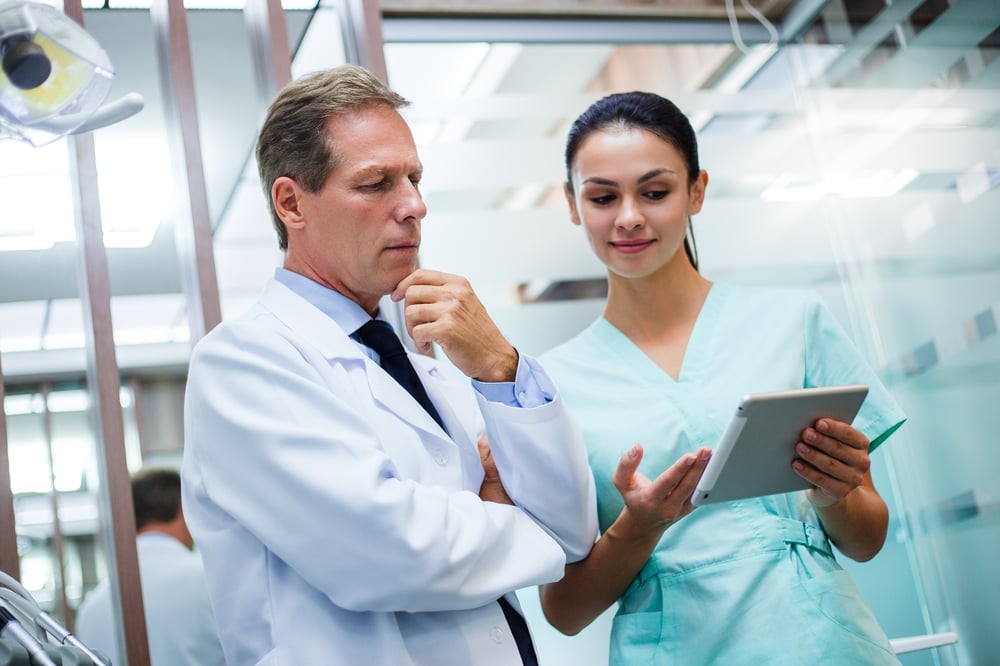 Make Sure You Get a Contract
Douglas Wright, DDS tells Dental Economics that it's critical to "get a well-constructed, well-negotiated contract with your employer." Things you should consider are continuing education, vacations, sick days and other paid time off, holiday weekend hours, malpractice insurance, noncompete clauses, and pay. Have your contract reviewed by an experienced attorney and to wait until the contract is negotiated, agreed upon, and signed by all parties.
Your contract sets boundaries and expectations, which will help you to assimilate into a working environment where you can act within those expectations– likely an important key to success.
Get Verified with Insurance Companies
Insurance plays a big role in dental care, and it's important that you're verified as an associate dentist with the insurance companies your new dental practice accepts. If you treat patients with certain types of insurance before you're verified as a dentist with those companies, your services may not be covered, causing your patient to have to foot the bill.
The Productive Dentist Academy recommends obtaining a provider ID with the insurance companies and then inputting that data along with your tax ID number, DEA number, and your license number into your new practice's dental software.
Take a Visit to Labs and Specialists Used by the Practice
The Productive Dentist Academy also recommends a new dental associate take a visit to labs in the area or meet specialists that the dental practice has established relationships with. Ask if the hiring dentist or owner of the practice would be willing to accompany you and introduce you to key figures at labs and referring doctor's offices, so you can begin establishing a professional relationship.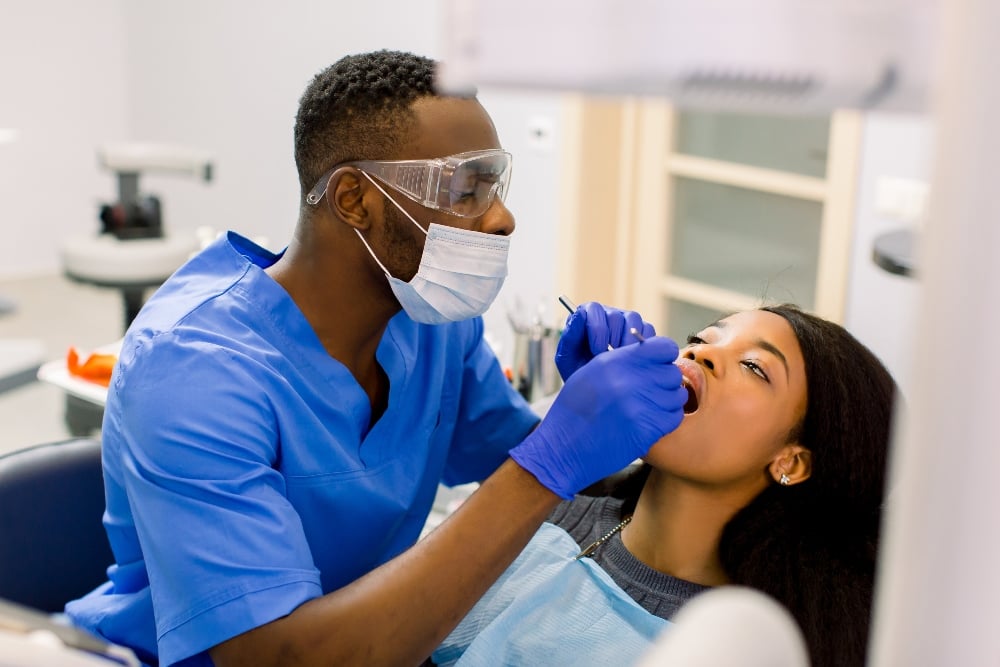 Alternatively, you may suggest hosting an open house where business associates of the practice can come meet you and any other dental associates who have recently come into the practice. Building community connections is critical for new dental associates working hard to build their caseload.
Get to Know the Team
Last but not least, it's crucial to get to know the team you're going to be working with on a day-to-day basis. Beyond meeting and getting to know the other dentists at the practice, get to know your hygienists, your assistants, the front desk staff, and staff responsible for billing and insurance. Consider a small gift or thank you card for the team for welcoming you to the practice and to start the relationship off on the right foot.
During stressful days, when the work seems never-ending and everyone in the office is under a lot of pressure, you'll be glad if you're able to stand firm in your core relationships with other staff members at the practice.
Work Smarter, Not Harder
As an associate dentist, you're under a lot of pressure. The dental industry tends to be innately stressful by nature, and starting a new job in it can be challenging. However, by taking steps to negotiate your contract, get verified with insurance providers, getting to know your team, the patients, and labs and specialists used by the hiring dentist, you can put yourself on the path to pursuing a positive outcome. Once you're settled in, you can begin to work to grow your skills, your patient base, and your career.
You can also start working on growing your new practice's patient list. If you'd like to learn how, take a look at our free ebook.
About Treloar & Heisel
Treloar & Heisel is a premier financial services provider to dental and medical professionals across the country. We assist thousands of clients from residency to practice and through retirement with a comprehensive suite of financial services, custom-tailored advice, and a strong national network focused on delivering the highest level of service.
Treloar & Heisel and Treloar & Heisel Risk Management are divisions of Treloar & Heisel, LLC.
Insurance products are offered through Treloar & Heisel, LLC.
Treloar & Heisel, LLC. and its divisions do not offer legal or career consulting advice. Please consult a professional concerning these topics.