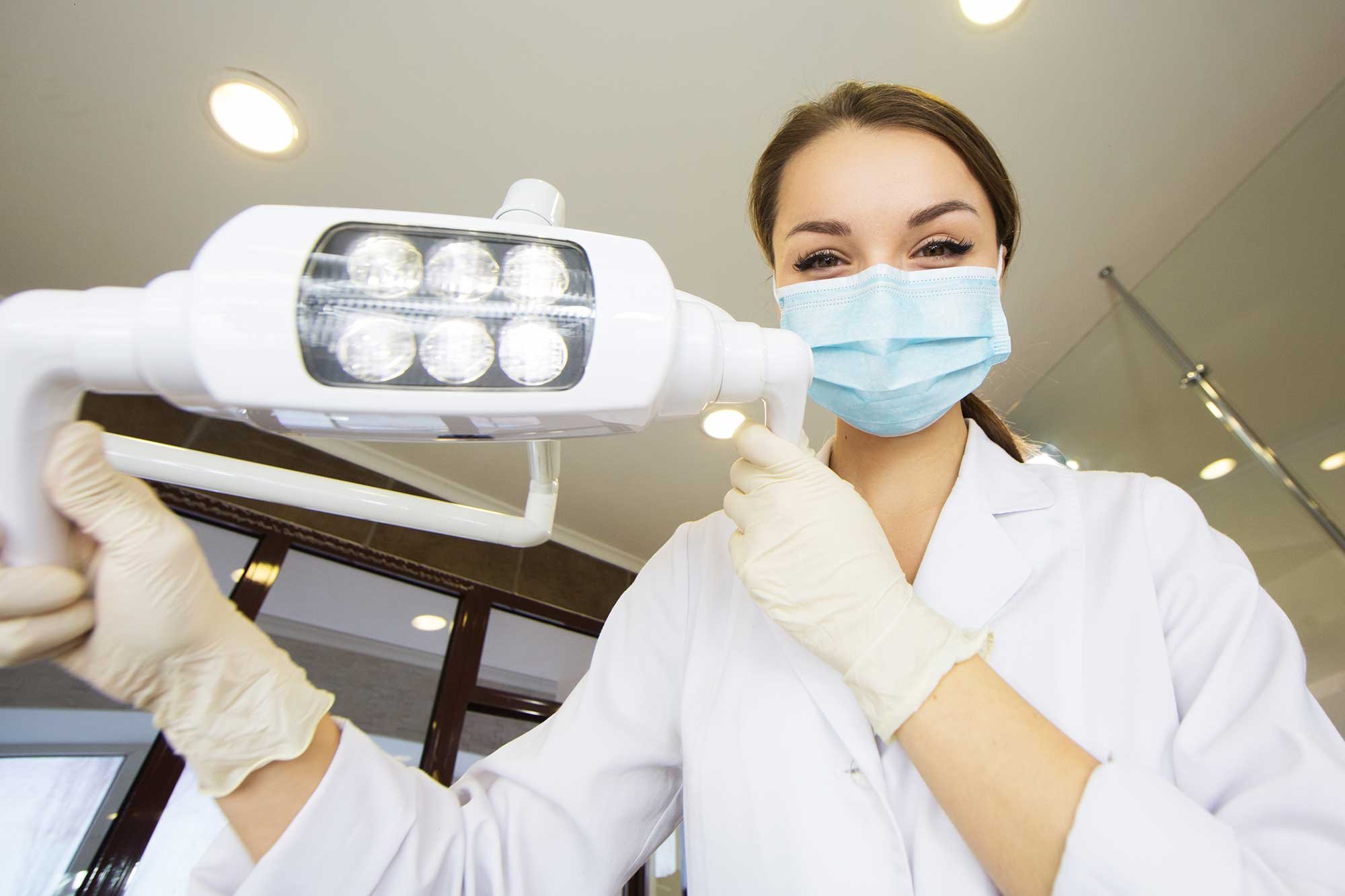 Starting a practice? Here are some pointers on risk management.
Buying a practice, or starting one from the ground up is both exciting and fraught with countless details. In our work with specialists and dentists, we frequently come across doctors who need help navigating the insurance landscape. Here are some of the most common issues we run across.
If you're borrowing money, the bank will want protection
Most people borrow money from a bank. The bank typically requires disability income insurance and life insurance on you in order to protect its capital in the event that something should happen to you. While it's tempting to want to use your personal disability income insurance for this purpose, you absolutely should not do so for reasons we are about to explain.
There are two disability insurance products designed to protect your investment in the practice. They are business overhead expense insurance and business loan protection (also referred to as reducing term disability income insurance). Business overhead expense insurance is a policy that helps pay the fixed costs of running the business in the event you are unable to work due to an injury or illness. It is difficult to determine how long a disability may last and having coverage in force to offset business expenses until you can return to work or resell the practice could help avoid financial disaster. Business loan protection disability insurance is a product designed to pay your monthly loan payment in the event of a disability.
Both business overhead expense and business loan protection disability insurance are generally more cost effective options to cover risks, than relying on your personal disability insurance. Business overhead expense coverage typically pays for 12-24 months and business loan protection disability income insurance pays the remaining amount owed on the loan upon a disability.
When people start their own practice, they are usually making a huge investment. There are large costs associated with building out the space, equipment, marketing, accounting, legal and hiring the appropriate staff.
Let's say, hypothetically, that you were to take out a $400,000 loan to start your practice, but that a few months into it, you had an accident and couldn't work. Hopefully, you were smart enough to purchase disability income insurance while you were still in training, and that will help you cover a portion of your living expenses. But it won't cover your loan payments or the ongoing business expenses. These costs continue to accrue until you return to work, or, if you're unable to return due to the nature of your disability, until you need to sell the practice. If you need to sell the practice, you're often hit with an additional financial blow, a possible reduction in value of the practice and the potential for a fire sale situation. This is why business overhead expense and business loan protection disability insurance are vital for a new practice owner.
Why the bank should not be the beneficiary of your life insurance policy
Banks typically ask that you obtain and pay for life insurance to cover the amount of the loan. Every situation is different, but usually the type of insurance you will purchase to cover a bank loan will be inexpensive term insurance - named "term" because it simply provides protection for a fixed period of time. It makes good sense not to make the bank the beneficiary of your policy. Instead you will want to make what's called a 'collateral assignment.' This ensures that in the event of your death, only the outstanding loan amount is repaid to the bank, and any balance of the death benefit goes to your loved ones.
Obtain the right kind of property insurance
Another area of great importance when you open a practice is to obtain the right kinds and amounts of property insurance. Property insurance actually covers a lot of different types of insurance. All of these insurances are packaged into what's known as a Business Owner's Policy (BOP). At the closing on your new practice, you will need to show proof of property insurance to demonstrate that in the event of a fire, or water damage, or other destruction, you have money to rebuild the practice.
Your property insurance will include business interruption insurance. Let's say there is a fire in your building, and during the rebuilding process you can no longer work. Business interruption insurance ensures that your income is covered while your practice is shut down.
Your BOP will include general liability insurance. This type of insurance helps protect your business from property damage, bodily injury, and personal injury claims that could put your business assets at risk.
The bank will advise on the limits required on the BOP to satisfy the loan and how it will need to be assigned. Your BOP needs to be in good order in order for your loan to close.
EPLI, data breach, and worker's compensation
But wait, there's more! Within the Business Owner's Policy, there is also Employment Practice Liability Insurance (EPLI) and Data Breach protection. Employment Practice Liability Insurance provides you with coverage against claims made by employees alleging wrongful termination, harassment or discrimination. Data Breach insurance has become a necessity as your practice handles sensitive personal and medical patient data. This insurance mitigates the costs associated with data loss or data theft, and also protects against potential litigation.
Last but not least, Workers' compensation is a form of insurance that provides wage replacement and medical benefits to employees injured in the course of employment. It is a separate policy from your BOP.
If you're starting a practice with a partner
All multi-professional practices should have a buy-sell agreement that addresses both death and disability.
Buy-Sell agreements are contracts between business owners for the purchase and sale of a practice in the event of death, disability or retirement. The buy-sell agreement will establish a pricing formula for the practice, serve to have a ready buyer for the practice and may be used to value the business interest for federal estate tax purposes. It is funded via life insurance.
In a life buy-sell arrangement, the life insurance is either owned by the business or owned by a partner. In the event of one partner's death, a lump sum is given to the non-deceased or living partner who uses the funds to purchase the practice from the deceased's family.
A disability event is more complicated because most buy-sell arrangements suggest that a buyout is not triggered until a partner is disabled for twelve months. During those twelve months, you have the ongoing concern of the practice's expenses (which is why you should carry business owner overhead expense insurance). At the end of the twelve months the non- disabled partner now has the contractual right to buy the disabled partner's share of the practice. Disability buy-sell insurance provides two important functions; the insurance company adjudicating the claim determines if the disabled partner is too disabled to return (taking this difficult decision off the partners in the practice), and the policy helps to fund the buy-out.
Now's the time to do other 'insurance housekeeping'
While you are launching your practice, it's not a bad idea to also do some risk management housekeeping. By this we mean, taking another look at your professional liability insurance. Make sure to update your location with your carrier. If there is another doctor working in your practice as an employee, independent contractor, or partner, make sure you have corporate professional liability insurance.
There are indeed many details to consider when you are starting out. You are no longer "just" the doctor; you are also the human resources department, marketing department, and everything in between. It can be overwhelming. When it comes to risk management, the various insurances you are about to purchase need to be set up properly. As always, it helps to have an experienced guide. Some of the insurances you will need to buy are bank-required, but others simply make good business sense. Make sure that the financial services professional who is advising you understands the specific nuances of dental and specialty practices.
About Treloar & Heisel
Treloar & Heisel is a premier financial services provider to dental and medical professionals across the country. We assist thousands of clients from residency to practice and through retirement with a comprehensive suite of financial services, custom-tailored advice, and a strong national network focused on delivering the highest level of service.