Although Merriam Webster defines "receptionist" as a greeter, a person who welcomes patients or guests into your office, the actual scope of the job is so much greater.
In fact, your receptionist is most often a patient's first point of contact and thus has influence on a patients' opinion of your dental practice.
Therefore, hiring a great receptionist for your dental practice is a task not to be taken lightly.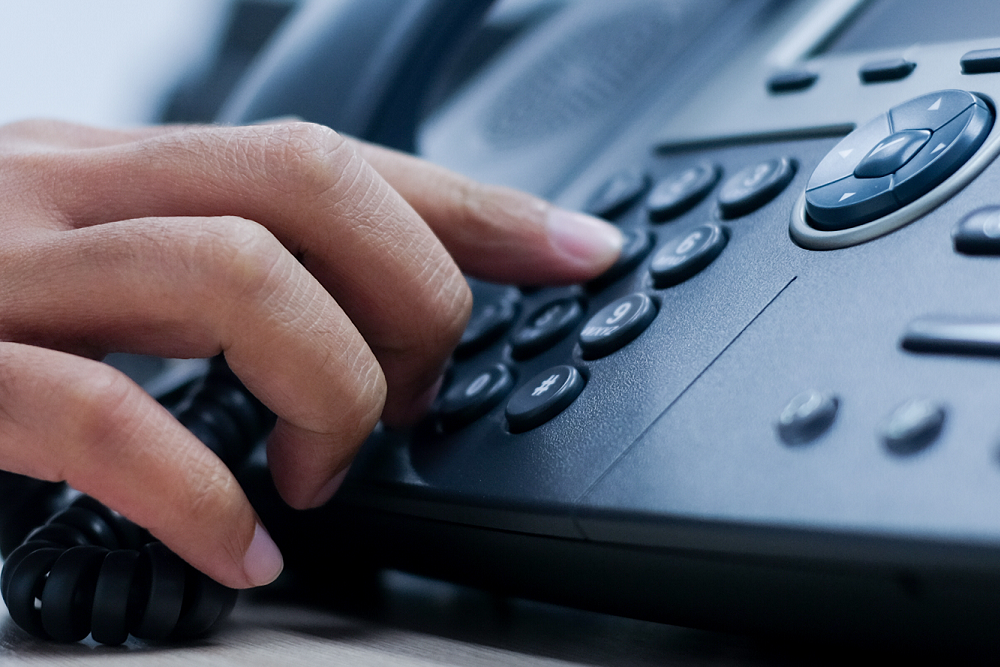 Seeking to Hire a Great Receptionist For Your Dental Practice
Put the following tips into action to seek a receptionist for your growing dental practice:
Define the Job's Responsibilities
The first step in finding the right receptionist is defining their responsibilities. What does the job entail? This will differ from office to office. In some, the receptionist only works at the front desk to welcome patients.
Other offices have their receptionists also sending emails, scheduling appointments and performing marketing tasks.
Therefore, in order to help you find an appropriate person, you need to first determine what you want your receptionist to do and then look for someone with the skills to excel at those tasks.
Find Someone Who is Trustworthy and Organized
While other qualities are important as well in a good receptionist, two jump out above the rest, being organized and trustworthy.
A receptionist might be in charge of scheduling, filing or other office tasks that require an ability to organize. They should also be trustworthy, as they will likely be dealing closely with patients and their personal information.
Consider if This is a Person You Would Like to Work With Long-Term
Another factor to consider when choosing an appropriate receptionist for your practice is whether they are in for the long-haul. Do you believe they will remain loyal to your practice and that they will represent you well not only in office but in public?
Is this a person whom you want to work with for years to come? Are you willing to or able to offer them advancement opportunities aligned with their ambitions?
Determine What Training or Experience You Would Like Them to Have
In most cases, a receptionist is qualified to do the job with either a high school education or the equivalent. Of course, you can require a certain amount of real-world experience if you would like.
You can even require a certain amount of experience within the medical or dental field specifically. However, don't be too quick to discount someone simply because they don't have experience in the industry. They might just be new to the field, but could become a great asset for your practice.
To determine what experience your receptionist should have, it's a good idea to ask your other office staff. Perhaps, they will suggest the new hire have specific experience using a certain program or that they possess a specific strength that's lacking on the team.
For example, they might appreciate someone who has used various scheduling software. Just get a general idea of what you want a new hire to know already and what you are willing to train them to do.
Equip Your Receptionist With Tools For Success
You need to be prepared to provide the necessary tools for success to your receptionist, no matter who you decide to hire.
For example, you might have to purchase a computer and/or software for them, create a special log-in or access for them, provide them with personal protective equipment, give them access to social media accounts and more.
If they need to be trained in various elements of your business, you need to be prepared for that as well. You can set them up with classes or appoint someone on your office staff to do the training.
Keep in mind, though, in a fast-paced office, every employee is likely busy with their own responsibilities, so be mindful of this and don't put too much on existing employees to handle. Be realistic. It might take some time to train a new receptionist, it won't always be an instant fit.
Identify and Discuss Strengths and Opportunities for Improvement
When evaluating any potential candidate for the receptionist position, it's important to identify and discuss the following:
Their strengths. These are usually easy to recognize. Generally, they are the assets a person feels the best about. They are good at them. They don't mind sharing details about them, etc. They feel good doing tasks related to their strengths.
Opportunities for improvement. Instead of trying to point out a weakness in a potential candidate, consider it something that could be improved upon. In this way, you challenge your employees to grow as individuals, to innovate and to improve themselves as well as your practice overall. Bring these up when you notice them either during the interview process or once hired. Offer suggestions to them on how they can improve in these areas but be mindful to come across as gracious and helpful, not judgmental.
Seeking to Hire a Great Receptionist
Your receptionist can make or break your practice in many ways. For good or ill, they are often the first person who meets a new patient, and they are a person who patients speak with regularly.
An appropriate person may be a true asset to your practice. The wrong person can be extremely detrimental. Therefore, take your time finding an appropriate person for your individual practice's needs.
Consider all the tips listed above and your staff's opinions as well when seeking out an appropriate receptionist. Don't be afraid to give someone a chance if you have a good feeling about them, even if they don't have all the characteristics or experience you would like.
In the same way, don't hire someone who seems immensely qualified but just doesn't fit your practice.
Treloar & Heisel and Treloar & Heisel Property and Casualty are divisions of Treloar & Heisel, Inc.
Insurance products are offered through Treloar & Heisel, Inc.
This content is intended for general informational purposes only and should not be construed as advice. Treloar & Heisel, Inc. does not offer practice management or HR advice. Please consult with a professional concerning these topics.
20-159