Promotional items or merchandise may help you to grow your practice through silent referrals and passive word of mouth marketing. While these types of marketing may be a great investment, there's a whole world of choices and options. And they may not all perform equally.
Promotional merchandise may also be leveraged to target specific patient types that will help your business to grow in the right direction and achieve specific goals.
Before buying branded merchandise to give your patients, consider creating your ideal patient personas. These consumer-descriptions and preferences may help to guide your decisions and keep your campaign focused in the right direction.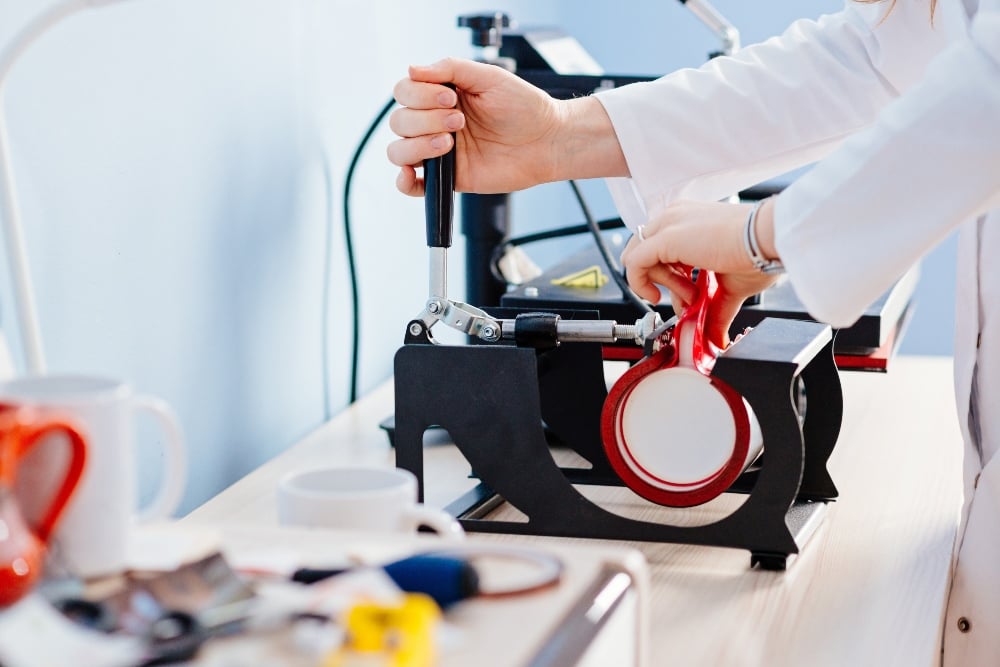 Another requirement for effective of merchandise marketing is having a clear, legible logo (or similar company information) chosen, designed and in a digital format that can be easily adjusted. If your logo needs to be adjusted or possibly even replicated from scratch, specifically for creating promotional merchandise, you risk visual brand inconsistency and unplanned expenses.
Once these fundamentals are in place, you're ready to explore some ideas for collateral materials to promote your practice with the right crowd:
Practical Promotional Items
When considering promotional items, think about their ultimate destination and purpose. It may not help you to have current patients see your brand name on their toothbrush every morning. After all, they're already patients.
Before you spend money on branded toothbrushes or similar items destined to a life in the bathroom (toothbrush head case, retainer case, etc.), consider getting this stuff into the hands of non-patients. These practical promotional items may make for helpful, popular giveaways at events or in gift bags your practice is contributing to:
Travel floss
Breath spray
Chapstick
Toothpaste squeezers
Travel toothpicks
Card-sized floss and mirror
Tongue Cleaner

Family Promotional Items
If families or children are a target patient persona for your practice, consider promotional items families will use around non-patient families or public places. Try putting yourself in the shoes of a typical family for a day.
Where would you go? School? Sports games? The grocery store? Family-friendly recreational activities? Those are the places you may want your logo to be seen most.
With those destinations and activities in mind, think about the items you would use most. You may end up considering family-friendly promotional brand materials like these:
Dentist-recommended pacifiers or sippy cups
Water bottles
Branded stickers
Activity books
Brushing timers
Hot/Cold packs
Tote bags
Mouthguard cases
Bookmarks
Luxury Promotional Items
If you own a cosmetic dentistry or are focused on expanding your high-end services, you may want promotional merchandise that appeals to patients that value their appearance. Consider high-quality versions of dental practice giveaways that could appeal to someone focused on fitness and perfecting their image, such as:
Electric toothbrushes
Fitness-style water bottles
Headphones or earbuds to use while working out
Whitening kits

Anxiety-Reducing Promotional Items
If your practice offers sedation dentistry or caters to patients with dental-related anxiety, consider that when choosing branded merchandise. You may be able to communicate the relaxation focus of your brand with giveaways like:
Stress toys
Eye pillows
Ear plugs
You may also choose to have a limited number of certain branded items made available for use in-office, as part of a "comfort cart," "comfort kit" or "comfort menu" such as:
Sunglasses
Blankets
Weighted blankets
Warm towels
Neck pillows
Leg pillows
Choosing the Right Promotional Materials for Your Dental Practice
Your patients are an important part of your business, so knowing who they are and what they'll actually use may be the biggest factor in choosing the right promotional items. However, it may also be important to choose merchandise that speaks to the essence of your brand and marketing mission. When you can strike a balance between these two communication goals, you may have found an item worth putting your logo on.
About Treloar & Heisel
Treloar & Heisel is a premier financial services provider to dental and medical professionals across the country. We assist thousands of clients from residency to practice and through retirement with a comprehensive suite of financial services, custom-tailored advice, and a strong national network focused on delivering the highest level of service.
Treloar & Heisel and Treloar & Heisel Risk Management are divisions of Treloar & Heisel, LLC.
Insurance products offered through Treloar & Heisel, LLC.
Treloar & Heisel, LLC. and its divisions do not offer legal or marketing advice. Please consult a professional concerning these topics.