Posted by John A. Adcock , CLU®, ChFC® on May 12, 2021 9:00:00 AM
You're almost at the end of dental school but you still need to complete clinical externship hours – in the middle of a global pandemic.
Depending on the program, dental students are being allowed (and required) to complete externships again. Unfortunately, the opportunities for these jobs may be far fewer and the selection process more rigorous because of new protocols, increased safety standards, and limited hours of operation.
Learn more about what you can expect in your search for a dental externship during the COVID-19 pandemic.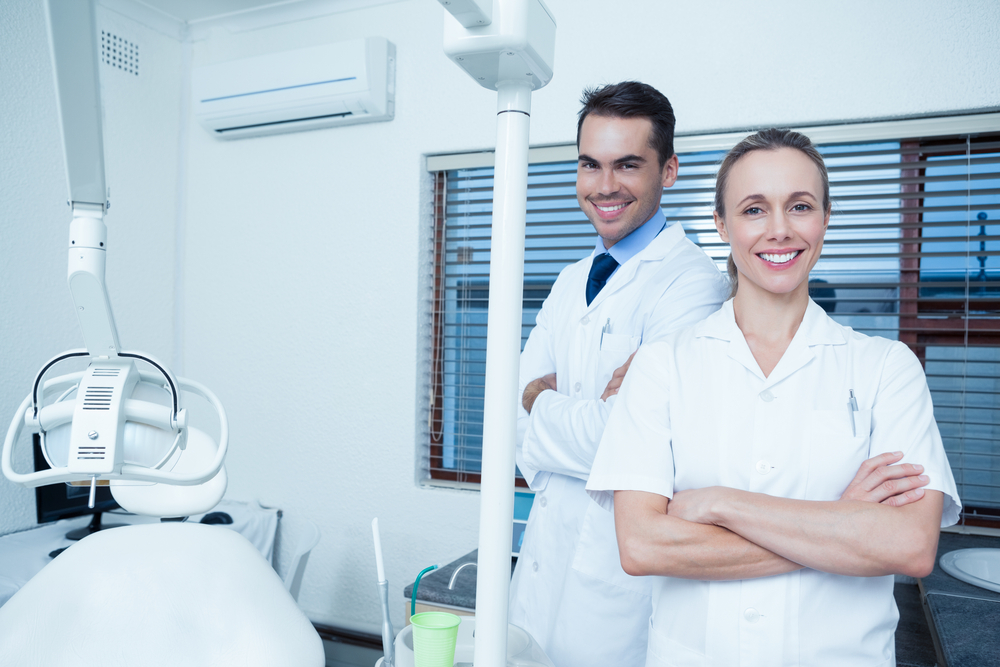 The Anatomy of a Dental Externship
A dental externship takes the classroom knowledge you've acquired and gives you an opportunity to apply those skills in a hands-on environment, with real patients. The main component of an externship is seeing patients with the support and guidance of a practicing dentist by your side.
You'll also learn the day-to-day challenges and skills needed for working in a real dental office. There's a lot of wisdom to gain in these experiences that can't be explained in a textbook. It's an invaluable hands-on experience that will help to shape your future career.
What's Different Now?
What has changed is the CDC's interim guidance for dental facilities and its framework for healthcare systems operating during the pandemic. Dental offices that have resumed their practices have each adapted this guidance in their own way.
Those practices now hosting externships again are requiring dental students to strictly follow those protocols like any other staff member. These rules are far different from what you may have initially learned in dental school and may be difficult but important to follow for your own safety, the safety of your patients, and the safety of those around you.
Students may also be asked to sit in on teledentistry calls, a rapidly growing part of the industry amidst this crisis, to observe how dentists work virtually to assess patient needs from afar.
While the frequency of these visits will vary from practice to practice, it's a more common option than ever before. Depending on the specific dental school, students may also be able to apply additional lectures toward their required externship hours.
Following Strict Safety Protocols
In today's externships, students are expected to follow the standard protocols they learned in dental school, along with their practice's adaptation of CDC standards.
Wearing personal protective equipment (PPE) is a big part of that change and may be the most difficult change to adapt to. High-grade medical masks, body protection, hand protection and face shields can be constricting, difficult to maintain for long periods of time and uncomfortable. While the exact equipment or PPE used may vary from practice to practice, it won't vary much, as it all stems from the same CDC guidance.
In a dental office, six feet of social distancing isn't always possible, especially when you're closely observing patient procedures. Some practices have planned for this externship challenge by installing protective partitions or cameras so shadowing can still happen safely.
In addition to CDC standards, the Occupational Safety and Health Administration (O.S.H.A.) has also issued COVID-19 guidance for dental practitioners.
These include:
Minimizing staff present during aerosol-generating procedures
Physical barriers or partitions between treatment areas
Personal Protective Equipment (PPE) including eye goggles, face shields and N95 respirators
Frequent disinfection with hospital-grade cleaning chemicals proven effective against the coronavirus
Maximized use of telemedicine for non-emergency consultations
Staying home if sick and reporting safety or health concerns
Recognizing the symptoms of COVID-19 and daily screenings, including temperature checks for both patients and staff, have become standard operating procedure for practices around the country. Some dental offices are also offering complimentary COVID-19 testing for their patients as an additional measure of mitigating risk. Externship candidates should be familiar with and willing to participate in these procedures.
Finding an Externship
To secure your externship during the COVID-19 crisis, start looking as early as you can. You could be facing a crowded field of applicants for a limited number of externships that all vary in duration. Virtual networking through association affiliations and dental school faculty are popular ways to seek out and secure externships. Students may also find available externships by following popular dental blogs and podcasts.
The experience you'll gain while job shadowing and the professional relationships you'll build with fellow dental professionals are priceless. However, like so many medical professionals, you may be apprehensive to work in a dental office environment right now. When exploring externship opportunities, don't be afraid to ask about safety protocols, how externships have changed to comply with safety standards and the number of positive cases they've reported.
Ensure you're comfortable with the risk prevention measures of the dental practice, as well as what they may require of externship candidates off the clock. This could include quarantining and other lifestyle adjustments to decrease your chance of contracting COVID-19 and spreading it to patients or staff.
Having trouble finding an externship to apply for? Even with the reopening of most dental practices, a number of externship programs are on hold. Use this time to network, diversify and present yourself as the best possible candidate and an asset to any team. Contact your faculty advisors for alternatives to traditional externship hours and additional resources the school may have for your situation.
Externships are just one of many hurdles facing dental students as they near graduation and the beginning of their careers. Get better prepared for the next phase of your career with our post-dental school survival guide.
Treloar & Heisel and Treloar & Heisel Property and Casualty are divisions of Treloar & Heisel, LLC.
Insurance products are offered through Treloar & Heisel, LLC.
21-072