Is your dental practice's website user-friendly? Here are 8 features we recommend your site should have.
1. Good SEO
SEO, or search engine optimization, directly correlates with how easy it is for new patients to find your dental practice. When your website employs good SEO strategies, it's easier for patients to find it when they search for valuable keywords within your industry. This means that your website is higher up on the list of search engine results. Since research indicates that few people click to the second page of the search results, your goal should be to rank within the top 10 local providers in your niche.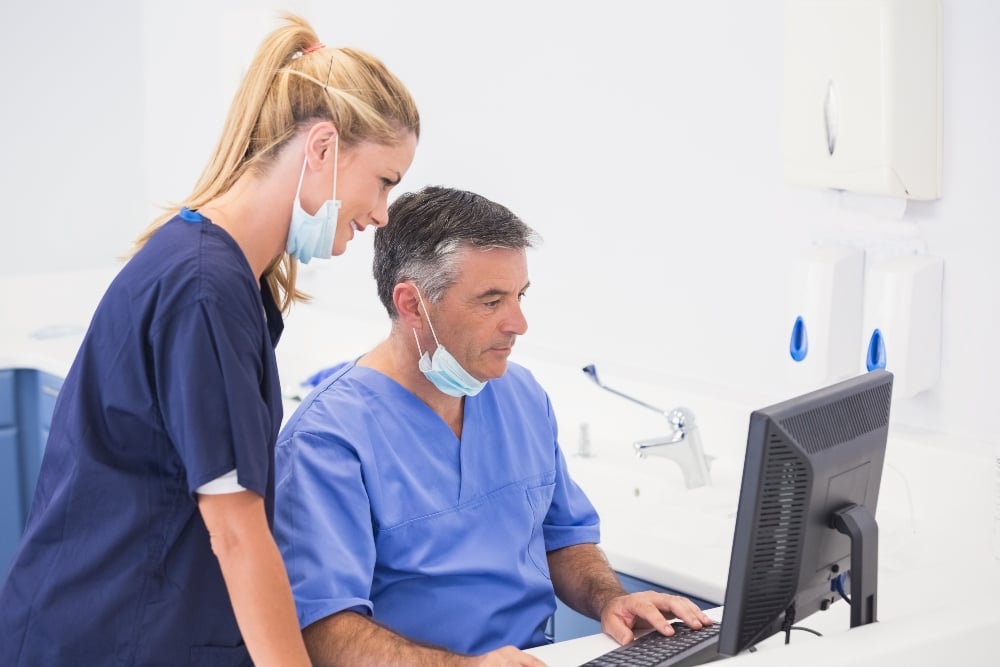 2. Responsive Website Design
More consumers are using their mobile devices to conduct internet searches than ever before, and this includes patients who need dental care. Responsive website design ensures that your patients will be able to find the information they're looking for about your dental practice, such as your office hours, location and what type of dental procedures you offer, without scrolling horizontally. A responsive website "senses" the size and shape of the device and self-adjusts for an optimal display.
3. Strong Branding
Your brand and value proposition set you apart from your competitors. It's important that those things are easy to distinguish immediately upon visiting your website.
Do you offer the least expensive fillings in town? Create a website banner advertising your rates. Or, is your dental practice impeccably designed with state-of-the-art imaging software and dental equipment? Create a virtual tour of your office. Look for creative ways to help your practice's specific brand stand out on your website.
4. Easy-to-Find Contact Information
Your contact information should be the easiest thing to find on your website. Your office telephone number, address, fax number, and your office email address (if applicable) is important to include in the footer of your site. Your telephone number should also be in large, clear font in the top right corner of your website, and your "Contact Us" navigation button should be easy to locate. On your contact page, consider including a map or directions to your office.
5. Rich Content
Today, content is king. It's what consumers want and what search engines use to rank websites. You can use rich content in a variety of ways to bring your brand to life online. Post blogs educating prospective and current patients on the dangers of periodontal disease or the importance of flossing. Go into detail about your procedures so patients visiting your website can learn what to expect.
6. Customer Testimonials
Your patients want to know what other patients think about your dental practice. Use your website to showcase some of your best customer testimonials. Add a few one-liners to your home page with a 5-star rating for visual effect, or create a page where you can publish longer reviews for prospective patients to read. Make sure that you follow any applicable privacy rules when posting patient testimonials.
Consider using logo badges for review websites. For example, if your dental practice has excellent Google reviews, link to your review page from your home page with a Google logo badge.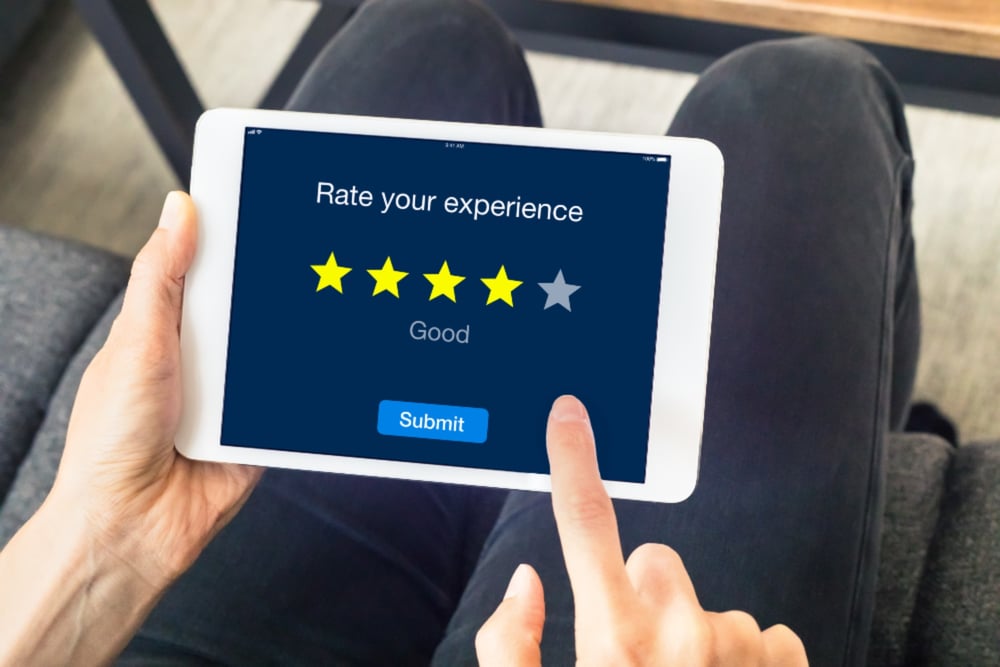 7. A Strong About Page
Who you are and what you believe in is another key differentiator between you and your competitors and one that potential patients will be sure to consider. Make sure your about page talks about your dental education, where you first started practicing, the types of dentistry you specialize in, and any personal information you want to reveal about your family or hobbies. After reading your about page, patients should have a clear idea of who they'll be meeting during their appointment.
8. ADA Compliance
The ADA, or Americans with Disabilities Act, has made some changes in what website owners need to do to be considered ADA compliant. ADA compliance directly impacts your rankings, so it's important to follow their guidelines for your website.
For example, the ADA requires ALT tags to be added to all photos, since this is the information screen readers use to dictate website information to visually impaired users. If you have a photograph of your hygienist doing a cleaning, your ALT tag would be a simple sentence describing the picture with a few keywords peppered in where they fit naturally.
Building a New Dental Practice Website?
While it's important to stick to your budget when building a new website for your dental practice, you get what you pay for and a quality website is going to have a fairly large price tag on it. Consult your hygienists and dental associates to determine which features may be the most critical for your patient base and prioritize where you can. Then, consider also utilizing a web design firm familiar with the dentistry marketplace.
About Treloar & Heisel
Treloar & Heisel is a premier financial services provider to dental and medical professionals across the country. We assist thousands of clients from residency to practice and through retirement with a comprehensive suite of financial services, custom-tailored advice, and a strong national network focused on delivering the highest level of service.
Treloar & Heisel and Treloar & Heisel Risk Management are divisions of Treloar & Heisel, Inc.
Insurance products are offered through Treloar & Heisel, Inc.
Treloar & Heisel, Inc. and its divisions do not offer marketing or legal advice. Please consult a professional concerning these topics.