Software automation can make a positive impact on your dental practice. Learn more about what it is and if it might benefit your office.
Software Automation for Dentists Explained
Software automation in dentistry is software developed specifically to streamline processes within the average dental practice. It's designed to automate tasks that have traditionally been done by staff members.
For example, software automation can allow dental practices to quickly check insurance eligibility online, instead of calling the insurance company to verify coverage. Or, it can be used to send appointment reminders via text to patients, versus having an employee call patients individually to confirm their appointment.
Running an efficient and effective dental practice is likely key to growing your bottom line. Software automation helps dentists achieve this by saving time, money, and effort for everyone in the practice. Paperwork normally associated with tasks is significantly reduced, reducing clutter. More work gets done, more patients get seen, and it takes less time to do it all.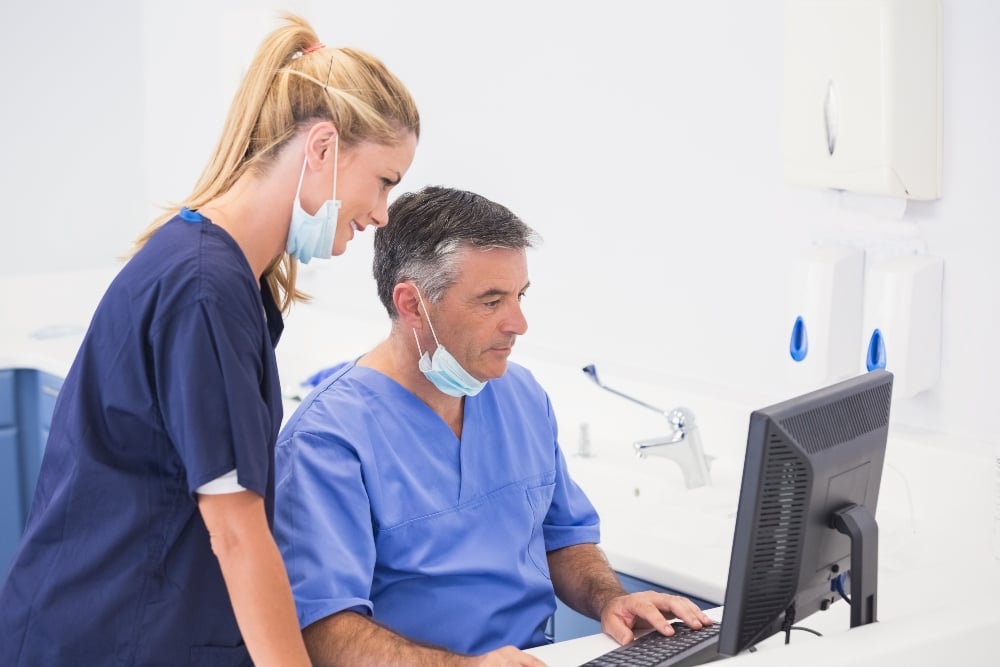 How Software Automation Can Benefit Your Dental Practice
There are a number of different ways that your dental practice can benefit from software automation, even beyond reducing paperwork and enabling immediate insurance verification. Different software programs can be used to achieve different goals within a dental practice, including but not limited to:
Ditching Paper Files
Paper files are truly a thing of the past for most dental practices, but if your office is lagging behind the times, you may want to consider employing software that allows you to chart information on the computer instead of in a physical file.
Electronic records can be a great way to keep patient data safe, organized, and secure. Finding patient health history, appointment notes, and other important information is much easier with digital files versus paper ones, which helps speed up the time it takes to access patient records.
Software automation allows your staff to access patient records from connected computers, without digging through files. Instead of sifting through stacks of paper, you can click a few buttons and see complete patient records from multiple appointments. You can also use software automation to scan your existing paper records, so you can archive them into your new system.
See More Patients
With software automation, you can potentially see more patients. Automatic reminders help patients remember their appointment times, reducing your no-show and late patient rates. Recall cards can also remind patients to book their semi-annual exam or follow-up appointment, so fewer patients slip through the cracks before they've completed treatment.
Automated software can help you establish a process that sends recall cards to patients as needed, without involvement from your staff. In the past, sending recall cards amounted to handwriting patient names and addresses on postcards and mailing them. With today's advancements in dental practice software, this becomes completely unnecessary.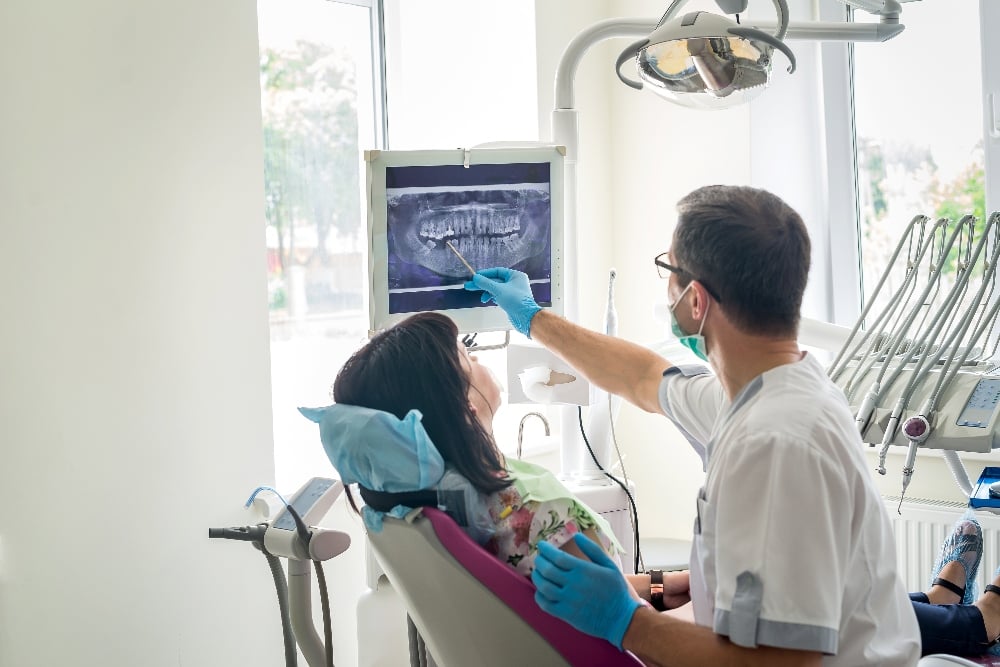 Process Insurance Claims Faster
Software automation allows dental practices to have access to real-time insurance eligibility, so front desk staff can easily verify dental benefits before patients are taken back. This is most helpful in cases where the patient's insurance has changed or when there's a dental emergency and insurance must be verified quickly.
Software automation can also enable your office to submit insurance claims electronically, enable electronic remittance for your billing operations and allow for automatic payment posting.
Automate Other Practice Processes
Your practice can also use software automation to streamline other business practices like onsite and offsite data backup, patient statements, surveys, e-newsletters, and more. This helps to save you and your staff both time and hassle.
The more basic processes that you can automate effectively, the more time your staff will have to dedicate to higher-level processes, like diagnostic testing and one-on-one interactions with patients.
Is Software Automation Right for Your Dental Practice?
Software automation can transform the way your dental practice does business and it's a big step forward into the digital age of dentistry. The right software automation program simplifies numerous processes, boosts your office productivity and efficiency, improves cash flow, and automates critical tasks. Be sure to work with an IT company that has specific experience in the dental industry and can serve the specific needs of general dentists, oral surgeons, pediatric dentists, and dental specialists.
About Treloar & Heisel
Treloar & Heisel is a premier financial services provider to dental and medical professionals across the country. We assist thousands of clients from residency to practice and through retirement with a comprehensive suite of financial services, custom-tailored advice, and a strong national network focused on delivering the highest level of service.
Treloar & Heisel and Treloar & Heisel Risk Management are divisions of Treloar & Heisel, Inc.
Insurance products are offered through Treloar & Heisel, Inc.
Treloar & Heisel, Inc. and its divisions do not offer information technology or business management advice. Please consult a professional concerning these topics.