Posted by Amy Carbone on Mar 3, 2021 9:00:00 AM
As a D1 student, you might be feeling stressed, mentally exhausted and just generally overwhelmed. You likely hope the road ahead gets a bit easier. Learn what you can expect when entering D2 and beyond and how dental school may get better after this stage: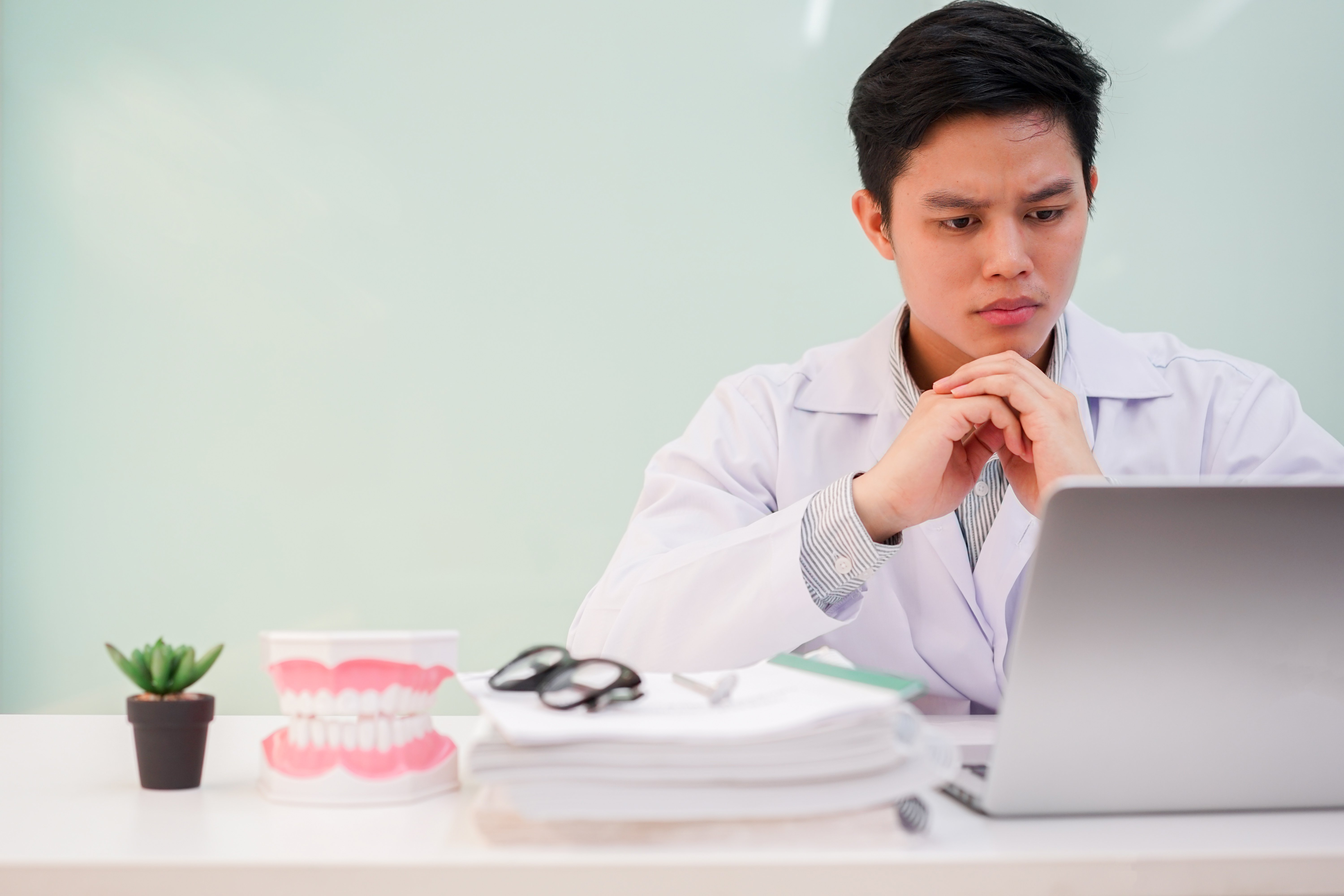 Does Dental School Get Better? Yes it Does!
The good news is that yes, dental school generally does slow down somewhat after D1. Your first year of dental school is when you make the most adjustments to your school load. Many call the year a whirlwind. The tail end of your year, when you hit gross anatomy, may be the peak of that stress. By the end of D1, you will have learned what it takes to make it as a dental school student and should be ready to face the upcoming challenges.
You Learn More About You
In some ways, you could consider your D1 school year as a boot camp of sorts. Just as boot camp readies military personnel to enter more precise and specific training, D1 teaches you a bit more about yourself as a person by making you dig deep into yourself to make it through. Adaptability is one key to surviving D1. Once you make it through this year, you may have built the confidence to carry you through graduation.
Approaching D2 Shouldn't be as Intimidating
While it might be an untrue statement to label D2 as "easier" than D1, D2 will be less challenging than D1 simply because you will already be adjusted to the rigors of school work and know what to expect in terms of demands. You may have your study habits hammered out, coping skills to counteract stress, and a comfort with what's expected of you. For all these reasons, it might "feel" easier, though the workload itself might not be that different between the two.
Be Patient
While you might feel you are not cut out for dental school once you begin D1, be patient. Don't judge too quickly. After all, it wouldn't be fair to assume all of a person's military training would be like boot camp. D1 is challenging, but for many, it's doable with patience and a strong commitment to the end goal of becoming a dentist.
Reach out to Other Students and/or Dentists
If you are significantly stressed as a D1, trying to adjust to everything dental school-related and wondering if you should just give up, consider seeking out a mentorship with a practicing dentist or even pair up with other students to form a support group.
By speaking with a practicing dentist, you will be reminded of the rewarding end goal and how temporary the challenges of dental school really are. They can likely commiserate with you and may help to encourage you to keep going, with helpful suggestions.
Student groups can help support each other by sharing their stresses, fears, and worries through the trials of passing D1 and then triumphantly into the next stage of school.
You Can Do It
With perseverance and commitment to your goal of becoming a dentist, you will be better prepared to make it through D1 and move through the rest of dental school successfully.
Dental school is supposed to be challenging, and it can easily feel overwhelming. But those that rise to that challenge become licensed, practicing dentists and may find a rewarding, lucrative career waiting for them.
What to Do after D2 as You Approach Graduation
Once you move beyond D1 and D2 and approach graduation from dental school, your focus may begin to shift from school to the logistics of pursuing a profitable career. Download our free Post-Dental School Survival Guide to learn about upcoming decisions you will need to make before and after graduation.
Explore the additional skills that may help you succeed, learn how to handle issues pertaining to your upcoming career, consider various insurance options and learn some actionable next steps that may help you to launch your career.
Treloar & Heisel and Treloar & Heisel Property and Casualty are divisions of Treloar & Heisel, LLC.
Insurance products are offered through Treloar & Heisel, LLC.
This content is intended for general informational purposes only and should not be construed as advice.
21-015