Video marketing may not only be a fairly easy and inexpensive way to market your dental practice, it may also soon be another essential part of basic small business marketing. Consider taking advantage of this modern marketing medium now, so your dental practice may start reaping its benefits.
Let's explore the fundamentals of video marketing and how you may be able to leverage this technology to grow your patient list.
What Video Marketing Isn't
If you think of video marketing as polished and professionally-produced television commercials and ads - think again. Effective video marketing may be much more informal than that, solving problems and providing information in the same informal way that blogs can, not just hard-selling your services.
When it comes to the success of marketing videos, those that answer the patient's questions, or those that provide value, may get the most viewers and shares. Video quality, beyond basic watchability and audio clarity, may actually have very little to do with it.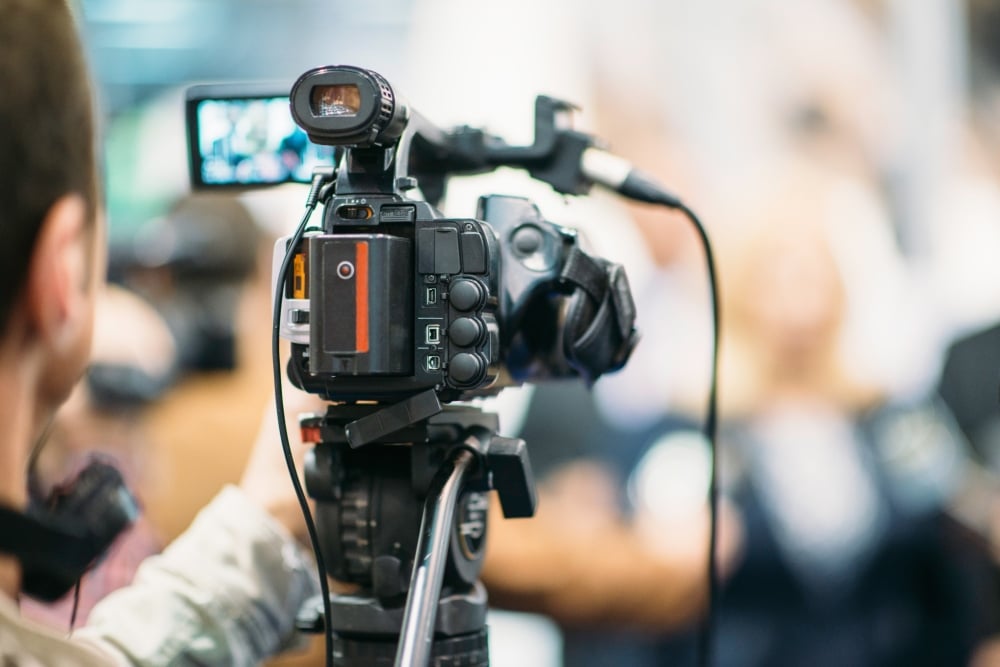 What Video Marketing Is
Your smartphone may be the only tool you need to produce video content that helps to grow your practice and patient list. In fact, modern video marketing may not always be much more than one person using their cell phone to film themselves as they share information.
Even editing and scripts may be optional for your marketing videos since informal, low budget and conversational videos may foster trust and credibility more than highly polished videos, as long as you speak honestly and authentically, without a sales agenda.
When you think about video marketing for your dental practice, consider YouTube's millions of DIY videos in which one person is simply sharing valuable information with another, from product unboxings to step-by-step explainer videos. Those types of videos, not television commercial-style videos, may be the frame-by-frame best way to reach your prospective patients online.
The New Way to SEO
Google may be rewarding and respecting video content more than ever before. Although video content itself isn't indexed by search engines yet, the titles, descriptions, and metadata of those videos may be.
By including videos on your website or within your marketing content, like blogs, Forrester Research found that you may be 53 times more likely to be ranked on the front page of search engines.
Answers in the Format People Want Most
Videos may be the world's preferred form of online content. According to Cisco, by the year 2020, videos will make up more than 80% of all consumer internet traffic.
Why?
Videos may simply be more engaging than written content, and there's a lot video may be able to communicate beyond what you're saying on camera. Visuals, as well as a view of the speaker themselves, may give consumers important context in their search for information and solutions. A calm, soothing voice, what you're wearing, your facial expressions, your mannerisms and more, may all help to get the phones ringing by communicating information about who you are.
How does that translate to video marketing for business purposes? Rather than reading blocks of text, more consumers may be choosing the experience of looking another person in the eye as they relay information. The proof may be becoming undeniable: a report by the Aberdeen Group finds that brands who use video grow company revenue 49% faster year-over-year than organizations without video.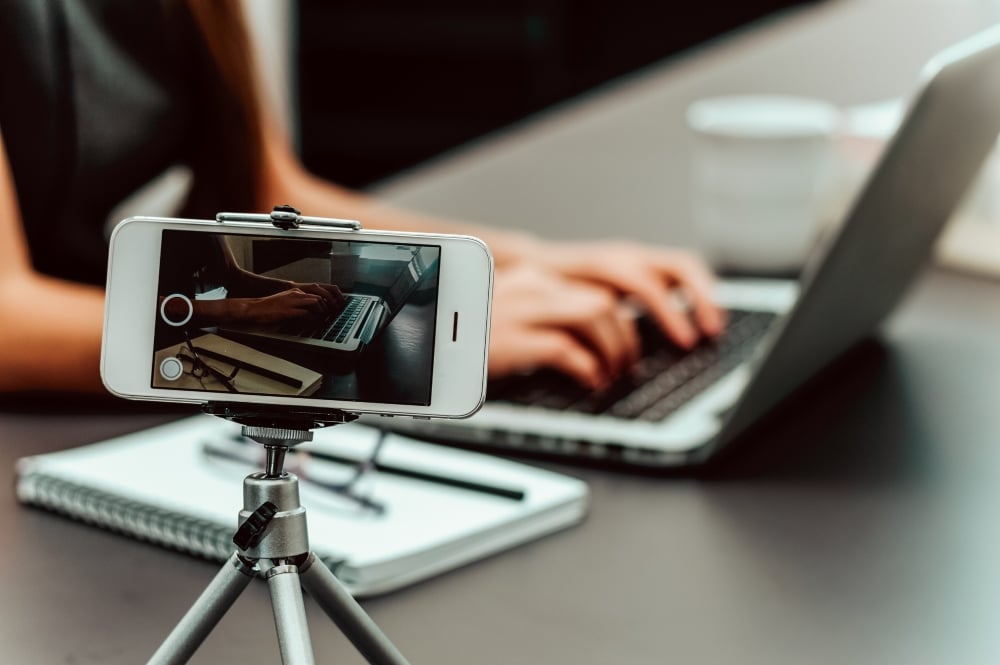 Fostering Trust and Easing Anxieties
Trust may play an especially important role in the success of a dentist and video may factor into that equation in a few different ways.
Appearing on camera and having a one-on-one interaction of sorts may help to humanize dentists and ease the fears of prospective patients. Upon seeing a warm smile, hearing a soothing voice or noticing some other relatable characteristic, prospective patients may feel more comfortable making an appointment.
Then, by confidently sharing your knowledge when they're searching for answers online, you may be able to build trust with future patients before they actually come in. As you explain procedures, share oral health information and answer common patient questions, you may also be building recognition and credibility online as a subject matter specialist and reliable source for information.
Using Video Marketing to Grow Your Patient List
Many different types of marketing may have merit when it comes to growing your dental practice. The main differentiator of video marketing may be a rapid rise in engagement and popularity. Those factors, when combined with video marketing 's low base costs and accessibility, may make video marketing an easy decision for your practice.
Consider beginning by exploring what other practices are doing in their online videos. Then find your own way to add value to the online conversation, starting as simply as cell phone videos made to answer patient questions, posted to your website and social media channels.
Aim for a foundation of about a dozen published and self-promoted videos to start. Don't forget to measure your success by tracking views, engagement metrics and even leads through tools like Google analytics and new patient surveys.
About Treloar & Heisel
Treloar & Heisel is a premier financial services provider to dental and medical professionals across the country. We assist thousands of clients from residency to practice and through retirement with a comprehensive suite of financial services, custom-tailored advice, and a strong national network focused on delivering the highest level of service.
Treloar & Heisel and Treloar & Heisel Risk Management are divisions of Treloar & Heisel, LLC.
Insurance products offered through Treloar & Heisel, LLC.
Treloar & Heisel, LLC. and its divisions do not offer legal or marketing advice. Please consult a legal or marketing professional for any issues concerning these topics.