Asking for patient testimonials may not have to be as difficult or brazen as it may seem. In fact, social media and review-based websites have made testimonials a common request of patients, clients and consumers, across industries.
Explore some of the most common strategies and mediums for requesting patient reviews:
Establish or Claim Your Practice on Review Sites
According to a 2017 consumer survey by BrightLocal, 85% of consumers claimed to trust online reviews just as much as personal recommendations. If you're wondering which sites to focus on, start with the most mainstream. Yelp, Facebook and Google are cited by the same BrightLocal survey as the most trusted review sites of local consumers.
You may already have a business page on any of these sites, even if you didn't create it. Many review sites allow the public to establish a page for an unlisted business. As a practice owner, you would simply need to follow each site's protocol for claiming your business in order to begin participating.
Simply by creating or claiming review site pages for your practice, you may be opening the digital door for consumers to review the business and share their experiences.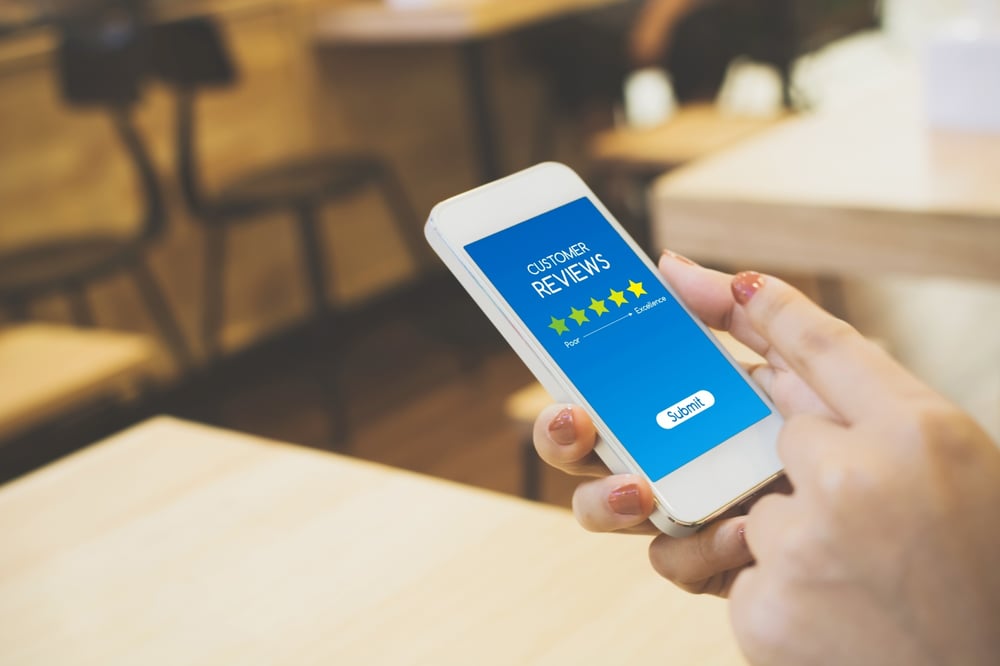 Ask Clients for Online Reviews
Consider taking your online reviews a step further by requesting reviews from your current patients. 68% of BrightLocal's surveyed consumers left a local business review when asked (and 74% were asked). The majority of reviews requested were for business Facebook pages.
Some practices may choose to personally ask patients for their review on a specific website, while others may post a sign or sticker in the waiting room encouraging patients to "Like and Follow us on Facebook", "Review us on Yelp" or "Support us with your review on Google". Some review sites also provide free marketing materials, such as People Love Us on Yelp stickers, in order to help businesses to promote their page and get more reviews.
Another option may be to request reviews in your digital newsletter, in the footer of practice emails or as part of appointment reminders. When requested digitally, a hyperlink can send patients straight to your page, hopefully leveraging convenience for increased participation.
Don't Neglect Your Niche
Look beyond Yelp and social media to niche testimonial sites focused on dentistry. While these sites may not net as much web traffic as general review sites, their more targeted approach may make them worth becoming involved in.
Healthgrades.com
Although this site is open to all medical professions, dentists and all types of dentistry specialties play a big role here. This review-driven site uses a five-star ranking system to help patients find local providers based on distance, insurance type, availability, patient rating, gender, specialty, and age.
Profiles may include provider bios, education, background checks, awards and honors, media mentions, board actions, memberships and professional affiliations, conditions treated, and more. Reviews may include a star-rating survey of both the dentist and the office/staff, as well as the wait time and general comments.
Rankmydentist.com
Since 2009, this website has provided survey data, patient reviews and rankings of dentists and dental practices. Dentists and dental practices must register and create a free profile in order to participate. Enhanced, premium profiles are available via paid subscription.
Dentists.com
This site helps patients to find dentists and dental specialists in their area. Dentist/practice listing pages include services and procedures offered, photos, a description, specialties, address, phone number, hours of operation, reviews, a five-star rating system, and links for making an appointment.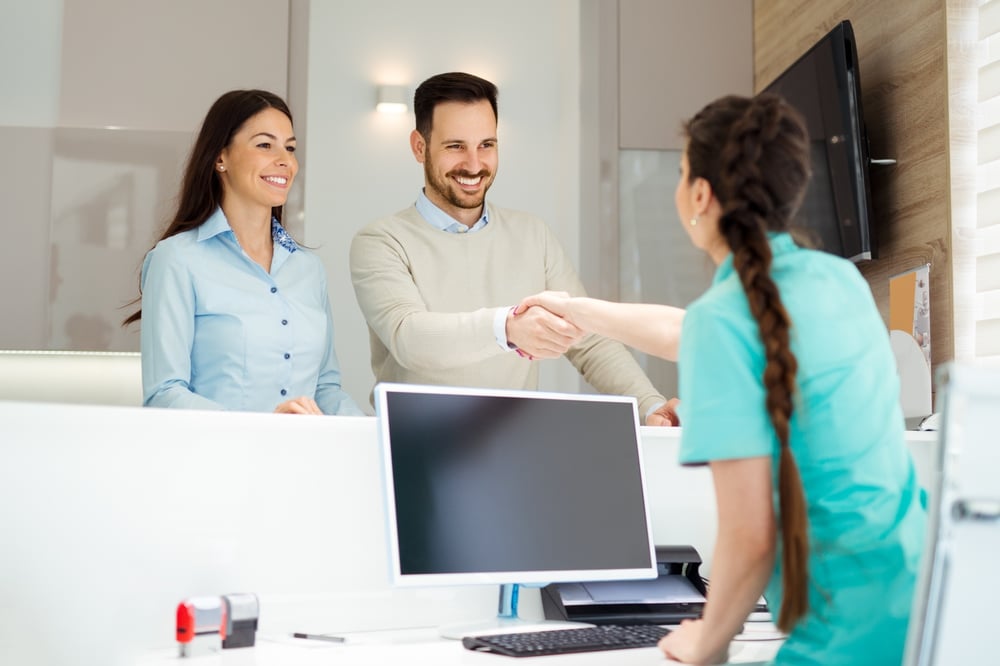 Targeted Testimonials for Your Website
Consider making testimonial screening a part of each patient's appointment. An easy way to do so may be to simply have staff members ask each patient about their experience. When a patient responds enthusiastically, staff can then ask the patient if it would be OK for the practice to send them a testimonial request via email. Then, feature or rotate the best testimonials on your website. Of course, you may want to consider any potential privacy issues related to using patient testimonials.
Don't Be Timid About Testimonials
By understanding the uses and mediums for patient testimonials, you may be better able to comfortably request them from your own patients. Whether you choose to post an iconic Yelp sticker in your waiting room, send a personalized request for reviews to loyal patients, or decide to strategically rotate several tactics, there may be more than one way to start generating patient testimonials for your practice.
About Treloar & Heisel
Treloar & Heisel is a premier financial services provider to dental and medical professionals across the country. We assist thousands of clients from residency to practice and through retirement with a comprehensive suite of insurance services, custom-tailored advice, and a strong national network focused on delivering the highest level of service.
Treloar & Heisel and Treloar & Heisel Risk Management are divisions of Treloar & Heisel, LLC. Insurance products offered through Treloar & Heisel and Treloar & Heisel Risk Management.
Treloar & Heisel, LLC. and its divisions do not offer business consulting, marketing, or legal advice. Please consult a legal professional for any issues concerning these topics.