Opening your own dental practice? First, you'll need a solid business plan. Here are tips on how to create one.
Write the Narrative
Don't start with your introduction or summary. Instead, start with the core of your business plan: the narrative.
Overview of Your Dental Practice
Include an overview of your dental practice. How many exam rooms will you have? How many patients will you see a day? What kind of dental services will you offer? Your overview should give a concise but complete picture of what your dental practice is going to look like, as well as what sets it apart from other dental practices in the same area.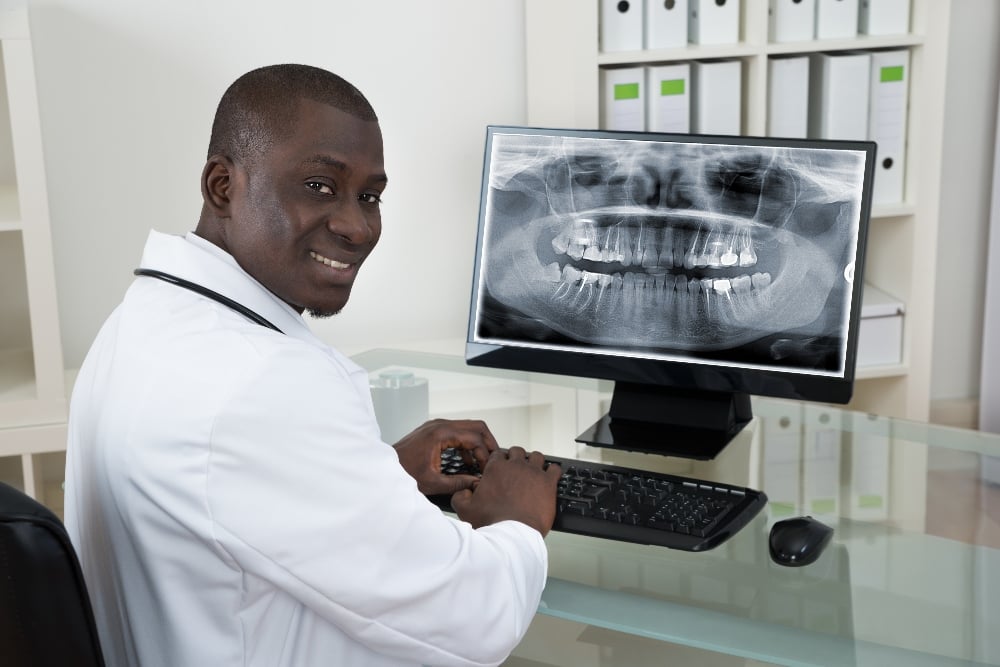 Competitive Analysis and Marketing Strategy
Lenders will likely want to see some data on what your competition is doing. Include a full analysis of your competitors' online presence, content, SEO (search engine optimization) rankings, and other key data. Then, add a detailed marketing strategy that discusses your plan for your own practice, such as your website design ideas and content map. Be sure to clearly indicate if your practice will take a different approach than your competitors and why.
Operations
The operations section of your dental practice business plan is likely to be the longest. Here you'll include the details about the day-to-day operations of your office, such as office hours, equipment needed, ideal patient flow, and what dental insurances you do or don't accept. This section should give lenders a clear picture of the fundamentals of your practice and how your office will function.
Employees
Include a section in your dental practice business plan that discusses your staff. How many hygienists and dental assistants will you need? Do you plan on working with associate dentists now or in the future? How many admin staff members will you need to book appointments, greet patients, and file insurance? Make sure this information is listed in your plan to help illustrate the size and function of your office.
Practice Organization and Management
You'll also want to cover how your practice will be organized and managed. Lenders generally want to know that you have a plan for how your office will function and that you have a system of support to help you get started. Include information about what kind of business structure your practice will have and a list of your financial partners, business associates, attorneys, and other management professionals who will be forming your team.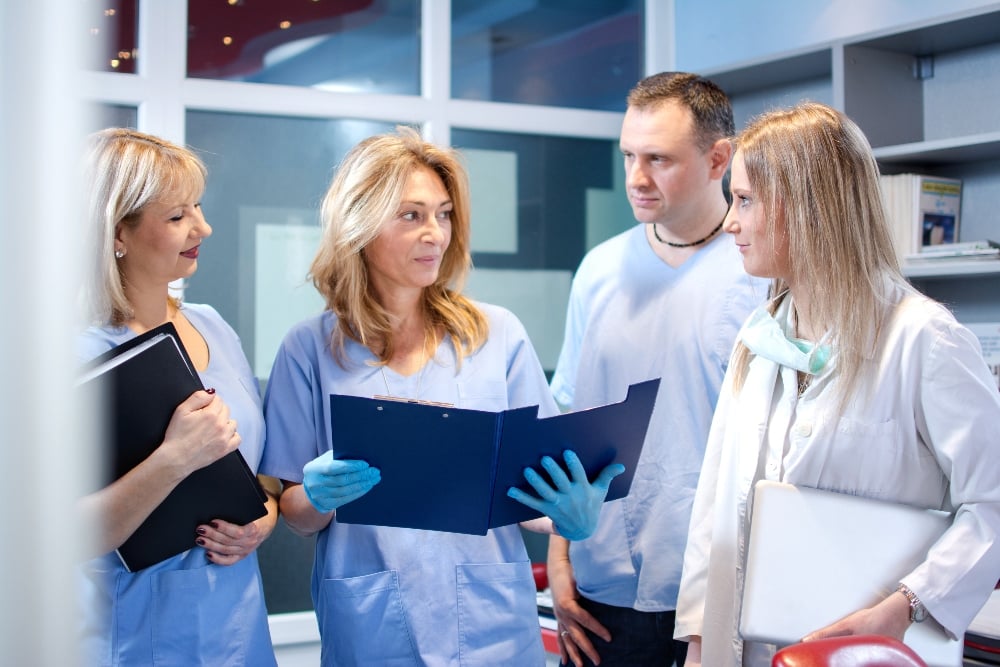 Write the Financial Section
The financial section of your dental practice business plan is of the utmost importance to potential lenders. Be sure to include the following:
Personal Financial Statement
To lenders, how you manage your money may make a big difference. You may want to include a personal financial statement in your business plan that details your current startup capital and how you've allocated your existing resources to your business.
How Startup Funds Will Be Used
Lenders could also want to know how you plan on using the startup capital that they're providing for your new dental practice. Write a section that informs potential financial supporters of what equipment you plan on purchasing for your office, how much you'll pay to rent or buy your office space, how much you'll pay your employees initially, and other monetary needs.
Projected Income
Last but not least, you may want to include information about how much money you estimate your new dental practice will make over time. Discuss how many appointments you expect to have and how that number will grow. You could write about how much profit you estimate you'll make after the cost of expenses like office mortgage or rent payments, employee pay, and other overhead costs. Then, you may want to include a projection of how long it will take you to pay back the loan or investment at that rate.
Write the Executive Summary Last
The executive summary is essentially the introduction to your business plan, but it's important not to write it first. Write it last, after you have a complete picture of what your business plan includes. Keep it to two pages or fewer for maximum impact.
Write the Appendices
Your appendices section should include full graphs or charts with data referenced in earlier sections of your business plan. Include timelines for expanding your practice, service fee schedules, and your resume or cover letter.
Writing a Dental Practice Business Plan?
If you're creating a dental practice business plan to open your own office, it's important that you include all pertinent information and organize it in an easy-to-navigate fashion. Potential lenders need to be able to thumb through your business plan and quickly find the sections they're interested in.
You can also consider different ways you can earn your first patients and grow your new dental practice. How?
Download your free copy of our ebook to learn more.
About Treloar & Heisel
Treloar & Heisel is a premier financial services provider to dental and medical professionals across the country. We assist thousands of clients from residency to practice and through retirement with a comprehensive suite of financial services, custom-tailored advice, and a strong national network focused on delivering the highest level of service.
Treloar & Heisel and Treloar & Heisel Risk Management are divisions of Treloar & Heisel, LLC.
Insurance products are offered through Treloar & Heisel, LLC.
Treloar & Heisel, LLC. and its divisions do not offer banking or loan or business consulting. Please consult a professional concerning these topics.