Promotional products may be an effective form of word-of-mouth marketing that, ironically, may not require a single spoken word.
From general merchandise like tote bags and pens to products specific to dental care, such as branded toothbrushes, sunglasses used during treatment, or even water bottles, there may be a whole wide world of relevant promotional products to choose from for your practice. Explore reasons to consider adding merchandise to your practice marketing plan for growth.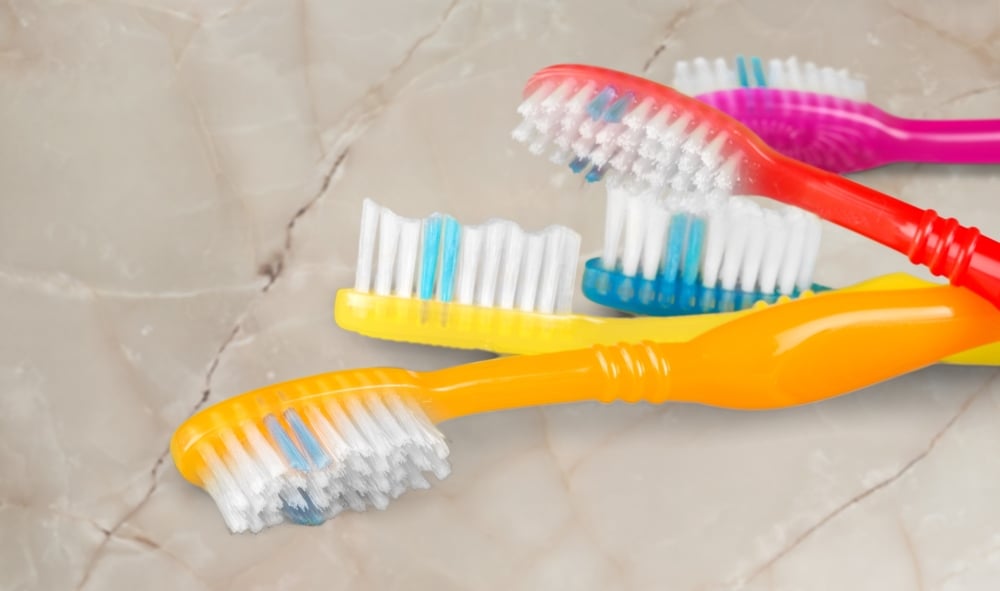 Smiles Travel
Branded merchandise may help you to get brand visibility in the locations and areas that may matter most to your practice. Think about it: a large branded tote may be like a mobile billboard for your practice leaving your local grocery store or hauling gear at a nearby beach.
Promotional products, strategically selected so your patients will actually use them, may travel exactly where you want to market. An important consideration here may be that the products are right for your patients and designed to be used in the places you want them seen.
Another Business Card for Targeted Growth
Your current ideal patients might be your fastest, most effective way of influencing more patients in the same demographic. As you're looking to grow your practice, it may be important to consider the exact ways you want to grow. Is it in a specific service area? A particular geographic area? With a specific patient type?
You may be able to direct the growth of your practice more intentionally by getting promotional products in front of the people you most want as patients. And the easiest way to do that may be through your current ideal patients. After all, they may be working, learning and exercising with the exact market you're trying to target.
Start a Conversation
Even happy patients typically don't talk about their dentist without a reason. Promotional products may open the door for patients to discuss you as a dentist. Patients may be more likely to be asked about your practice if your merchandise has a bold, clearly marked logo or branding, is of exceptional quality or is noticeably useful, if it's entertaining or if it's unusual.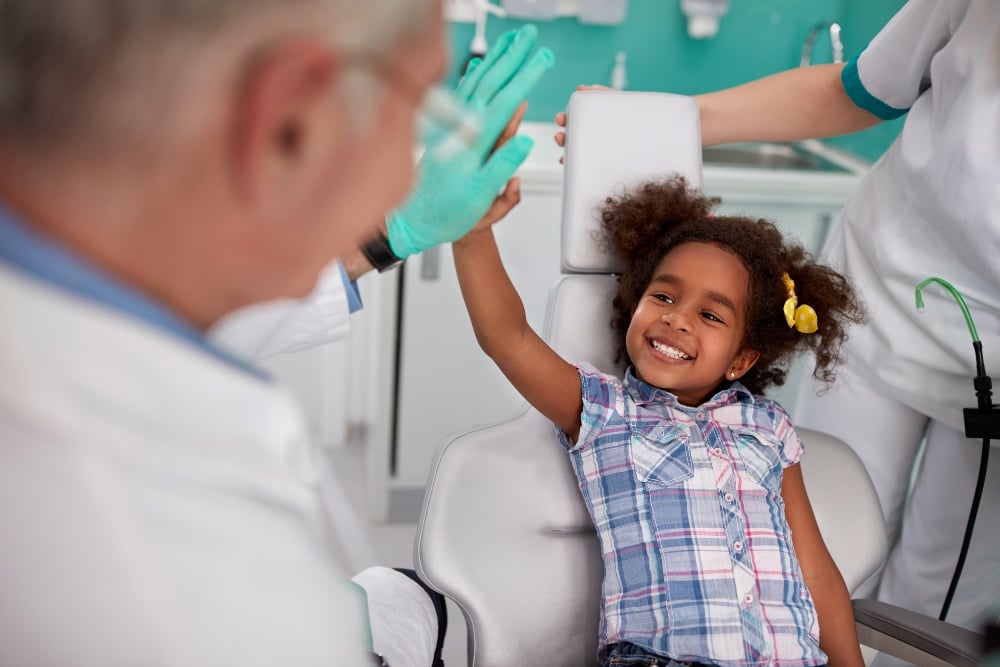 In the same way patients might be unlikely to discuss their dentist every day, people may be just as unlikely to discuss ballpoint pens, notepads, magnets, and other typically branded promotional items. So before you order patient take-home kits and toothbrushes, consider thinking outside of the box for your giveaways.
Another Way to Customize Your Brand for Patient Personas
If your practice is utilizing patient personas to target your marketing efforts, promotional products may give you another opportunity to further brand your practice for those select patients and their needs.
Consider who those patients are that you want more of. Now, what is it that they may need or appreciate most? Toys and games may target pediatric patients while premium or luxury brands may impress high-end cosmetic dentistry clients. Some dental specialties may even be able to offer products specific to their practice such as retainer cases for orthodontic patients.
Foster Patient Loyalty
By positioning your practice name, logo and/or tagline in the everyday lives of your patients, your brand may quietly become a comfortable part of their daily routine, helping them long after their appointment has ended. Consider a new well-made tote bag that's there when your patient unexpectedly needs to carry an armload of books or produce. Or, imagine a branded charging cable there when your patient doesn't have another option for the phone charge they desperately need.
The right products, in the hands of the right patients may be able to foster brand loyalty that boosts patient retention, without much effort.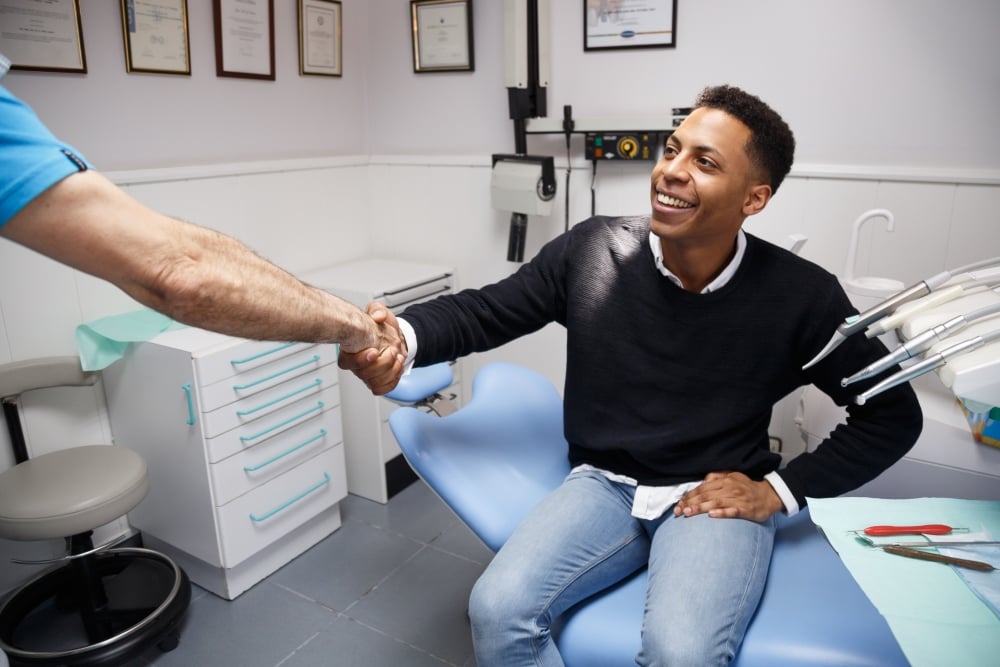 Giving it Away
One way to get a foot in the door of a specific patient type or organization may be with a donation or sponsorship of promotional products. Schools, businesses, colleges, daycare facilities, camps, institutions, gyms, special events and more may be open to using your branded promotional products, such as simple toothbrushes, in their facilities.
For what may be a relatively low cost, you may be able to get your brand in front of complete strangers, in a specific demographic and location you're targeting for growth.
Are Promotional Products Right for Growing Your Practice?
For current patients who may be happy with your services but not shouting about it from the rooftops, free merchandise may help to convert them into loyal brand promoters. Promoters may be great for the growth of your practice if they have positive things to say.
Before buying into a marketing merchandise plan that will kickstart a conversation about your brand, consider taking the pulse of your practice and making sure your patients are happy. Once you're satisfied with the content of your practice's word-of-mouth marketing, consider helping strangers ask about your logo by pursuing promotional products.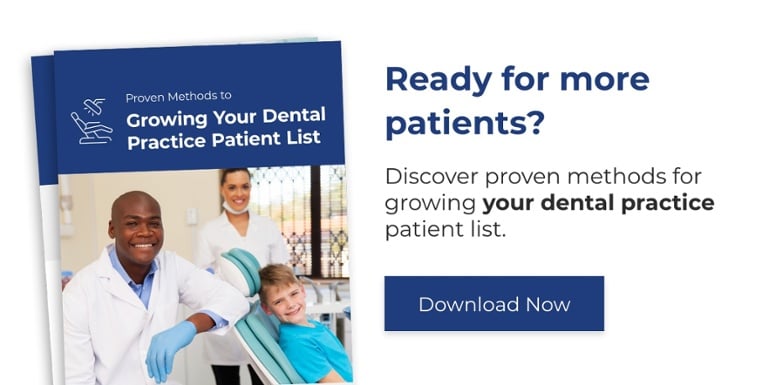 About Treloar & Heisel
Treloar & Heisel is a premier financial services provider to dental and medical professionals across the country. We assist thousands of clients from residency to practice and through retirement with a comprehensive suite of financial services, custom-tailored advice, and a strong national network focused on delivering the highest level of service.
Insurance products offered through Treloar & Heisel, Inc.
Treloar & Heisel and Treloar & Heisel Risk Management are divisions of Treloar & Heisel, Inc.
Treloar & Heisel, Inc. does not provide legal or marketing advice. Please consult a professional for questions about these topics.