In the world of social media, Instagram is a channel that focuses on creating and sharing images. Because of this seemingly narrow scope, it may be a missed opportunity for medical marketing. Instagram may be a great platform to attract new patients to your dental practice if you understand how to use it and commit to consistent posting as part of a larger marketing strategy or campaign.
Get to know this popular platform and how it may help draw new patients to your practice.
Show Off Your Work
Instagram is a social media channel focused entirely on images. So your Instagram account should be as well. In its feed of user-generated content, images appear large and first, while accompanying text is small and placed below the photo, like a caption.
Consider how to make your practice's Instagram posts image-centric. If your practice generates before and after photos of treatments, Instagram may be an excellent avenue for sharing images of your work, provided the privacy of patients is protected and/or their permission has been given and any relevant privacy laws are followed. Images that showcase the culture of your practice may also be an option, from staff members and your best office amenities to holiday decorations.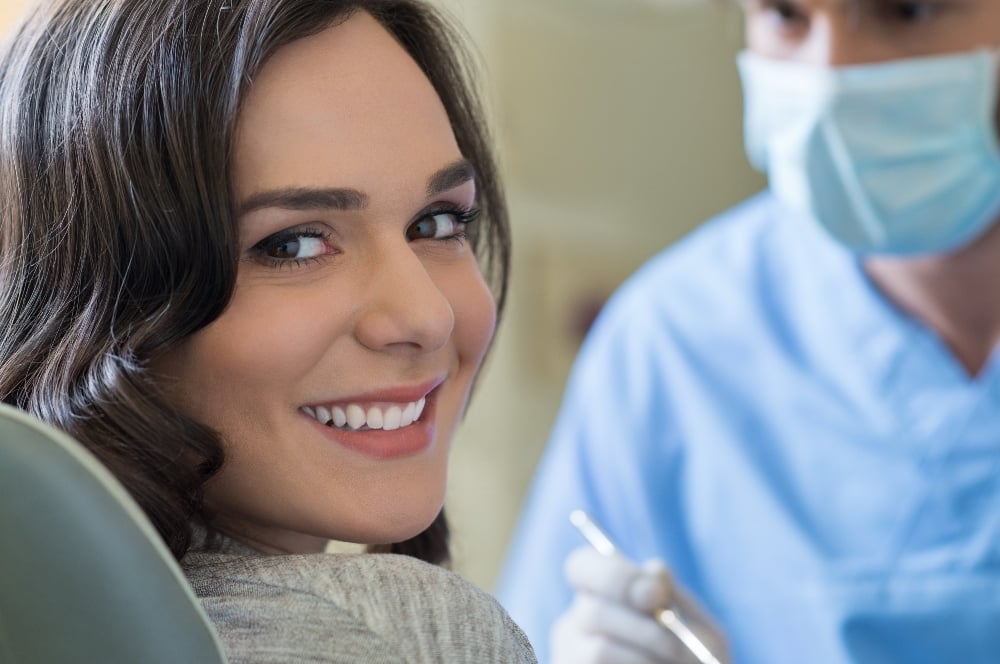 Be a Thought Leader and Educate
Instagram also hosts videos, which may give you an opportunity to educate your audience on the importance of oral hygiene, decay prevention, your services and anything else that will help to build trust in your dental practice. This type of information may also be helpful by answering the questions of prospective patients as they search the internet with a potentially painful dental problem to solve.
For these types of videos, consider asking your staff members to volunteer to be on camera, or even consider animation to get in-depth as you explain the details of procedures and treatments. Consider employing a variety of different video types for different purposes. For example, computer-animated graphics may make invasive treatments, like root canals, easier for an audience to watch. On the flip side, it may be better for your audience to see a real person, subject to any relevant privacy rules, rather than an animation, that has undergone a cosmetic treatment such as veneers.
Even sharing simple tips and advice about oral hygiene, in the form of an image, may help to net your followers with the potential to become patients. This type of marketing begins by providing interesting and helpful content to strangers who, over time, become more likely to choose your practice when they need a dentist simply because they already know and trust your brand (even if you've never met).
Tip: Share a large, bold font on an interesting image to draw readers in. Then, put the rest of your educational tip or advice in the accompanying caption text.
Interact With Your Audience and Make Yourself Accessible
While you should consult a legal professional concerning privacy issues in relation to using social media, you may be able to tag people in relevant photos, expanding your audience to their Instagram followers as well. Not only may patients find it fun to interact with their dentist outside of your practice, you may be able to leverage the networks of your happy patients to spread your marketing message. If you have well-known patients who are leaders in their community or who have a large following online, you may choose to ask them to tag your practice in smiling selfies as a type of influencer marketing.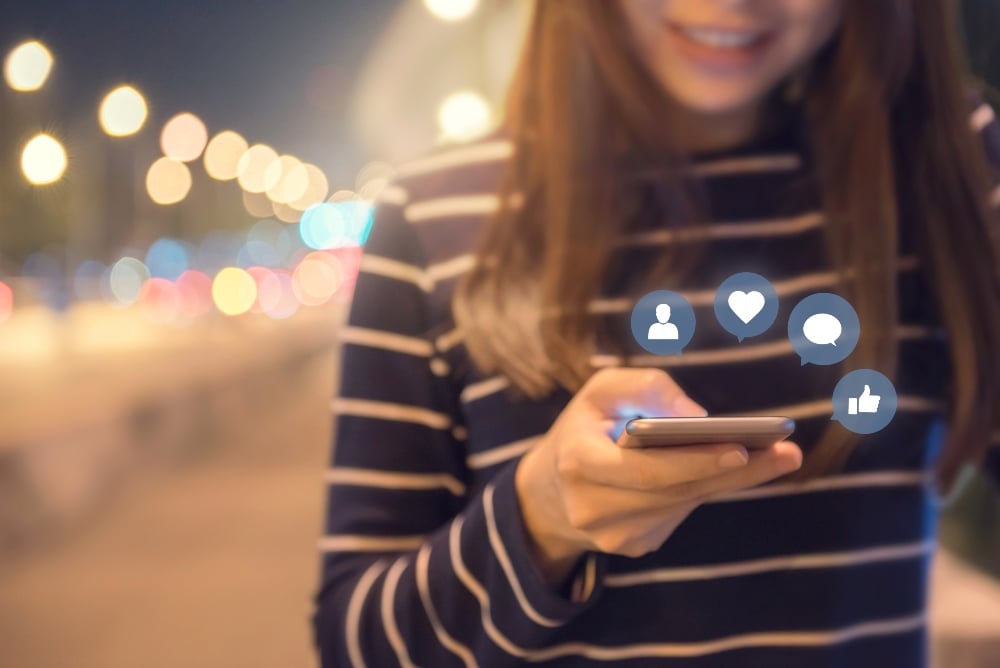 Another way of interacting with your Instagram followers may be to hold friendly competitions, giveaways or ask questions– once again, subject to any relevant laws. Think about hosting a guess-the-number-of-items jar game, posting oral hygiene trivia or giving away branded merchandise. Why not combine your social media marketing with oral hygiene awareness and host a competition such as a Floss-a-Thon, requiring social media users to post a selfie of themselves flossing every day for a month. Then, reward those who do with a small, relevant prize such as an electric toothbrush.
On Instagram, content and audiences find one another through the use of relevant hashtags. Depending on your specialty, those may vary but could include: #dentistsofinstagram, #dentist, #dentaloffice, #cosmeticdentist, #whitening, #veneers, #braces, #anxietyfreedentistry, #sedationdentistry, #hygiene, #oralhealth, #toothbrush, #teeth, #smile, #saycheese, #happyteeth, #dentalhumor, #(your location), #healthyteeth, #smilemakeover, #dentalclinic, #oralsurgery, #dentalimplants. The possibilities may be nearly endless. Just be sure that the hashtags you're using are relevant to your practice, your location and the services you're marketing.
Considering Instagram to Help Your Practice Attract New Patients
Get started on Instagram by opening a public business account for your dental practice. This type of account will give you access to analytical data and make your posts shareable on their social media channels, such as Facebook. Simply follow Instagram's guide for setting up a business profile. Be sure to integrate this effort into your larger marketing campaigns and full scope of your marketing. Social media may work in a supporting role for your overarching marketing strategy and goals, so learn how to leverage it correctly to make it another tool available in your larger marketing campaigns.
About Treloar & Heisel
Treloar & Heisel is a premier financial services provider to dental and medical professionals across the country. We assist thousands of clients from residency to practice and through retirement with a comprehensive suite of financial services, custom-tailored advice, and a strong national network focused on delivering the highest level of service.
Treloar & Heisel and Treloar & Heisel Risk Management are divisions of Treloar & Heisel, LLC.
Insurance products offered through Treloar & Heisel, LLC.
Treloar & Heisel, LLC. and its divisions do not offer legal or marketing advice. Please consult a legal or marketing professional for any issues concerning these topics.