Posted by Kenneth C. Thomalla, CPA, CFP®, CLU® on Jun 14, 2021 9:00:00 AM
Art is good at making people feel something. For your dental practice, art can help reduce anxiety in your patients and help them feel more comfortable, overall. That's also true for children, as they can be particularly nervous at the dentist.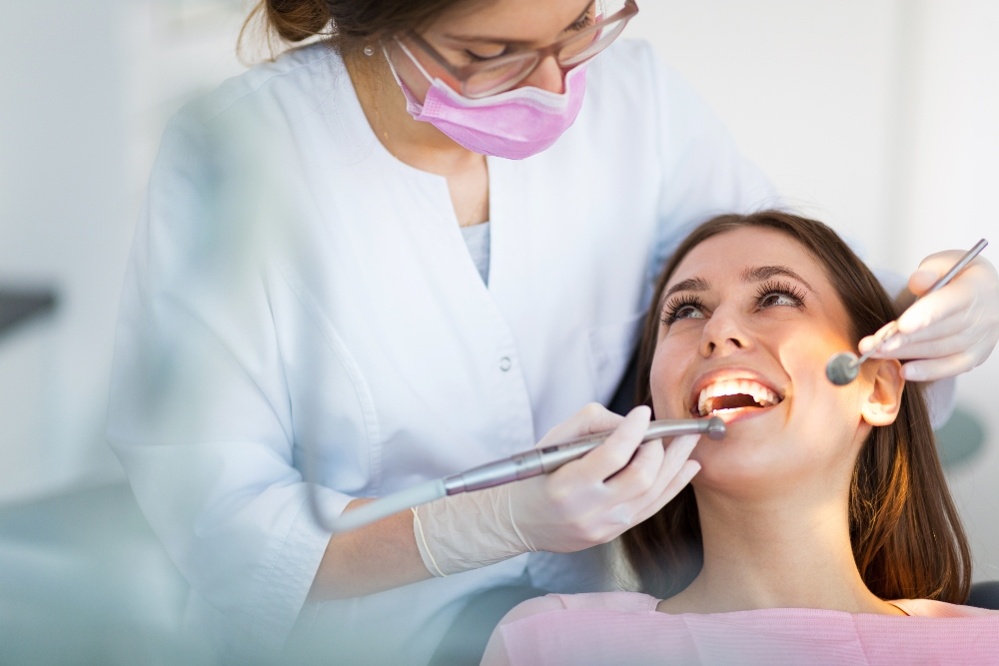 What Is Dental Anxiety?
Dental anxiety occurs when someone feels nervous from visiting the dentist. This anxiety can range from mild to something that keeps people away from their dentists for years. Severe cases of dental anxiety may require people to seek medical treatment such as therapy or anti-anxiety medications.
For mild cases, a small distraction or something that's comforting may be enough to help the person get through their dental visit. For example, sometimes children will want to hold onto a favorite toy while they're in the dentist's chair. An adult may choose to listen to music or an audiobook. The kinds of things that comfort or distract people from dental anxiety are all different.
Making a Soothing Space
A soothing, comforting space can help with dental anxiety, and one of the ways to add to that comfort is through the use of art. There are pictures, sculptures, and other forms of art that can be used by dental practices in an effort to make their patients more comfortable. Deciding what to choose is important, and there are a few different ways that can be handled. But an important aspect of all of it is finding art that appeals to the largest number of patients when it comes to feeling calmer.
It may be good to choose art that offers softer colors, calming pictures, or gentle, abstract shapes. Those options are usually more relaxing than sharp lines and bold colors. Pictures of sandy beaches, clear lakes with boats on them, sunsets, and those types of images are generally better choices than busy cityscapes, race cars, or similar types of prints. If there are sculptures or other art pieces that can be touched, smooth, rounded shapes are a better choice than anything with harsher features.
Selecting Art
In addition to the colors and styles, you also need to consider what kind of art you'll use. Do you want to stay with paintings? Would photos be a better option, or should you have a mix of both types? Maybe you want to buy something that can be touched or held but that's also artistic, to give nervous patients something to focus on with more than just their eyes. These are all areas to consider when trying to find the right type of art for your dental practice.
It's not always easy to get it right, but you can consider what other practices are doing and also take a look at other types of medical offices. If your doctor uses a lot of art that you like, for example, you may want to replicate that particular look for your dental practice. It's not difficult to find art and if you see some that feel calming and soothing, the chances are high your patients will feel that way, too.
Considering Children
Be careful in your art choices, because pictures and images can affect children differently. If you have a room or two where you typically see your younger patients, you'll want to consider decorating those rooms in something that's more likely to work for children. That can include calming and soothing images, but also things that children find comforting. Teddy bears, common Disney characters, and related types of images can be good choices for these rooms.
So is art that's touchable or that can be held, so children have more than just images to look at. Giving a child something they can touch and focus on while they have their teeth cleaned or undergo a dental procedure is one way to help keep them calmer and more relaxed.
How much of this art you have, or how many rooms you want to decorate with children in mind will be affected by how much your practice typically caters to children. Some dental practices are more child-focused than others. If you're focusing mostly on adults, one room that's designed for younger patients will probably be all you'll need to make sure you have something for everyone.
Listening to Feedback
Don't forget to get some feedback from your patients. Even if you love the art you have on your walls and available for your patients, that doesn't mean it's working for them. It's probably not possible to please everyone, but you'll have a better chance of pleasing more patients if you ask them what they like and don't like about their experience with you. If the artwork you've chosen bothers a lot of them or they don't find it helpful, changing it might be the right thing to do for your practice.
It's all about keeping your patients happy and coming back. If they feel heard when they have concerns or don't like something, they're more likely to return. If you're starting a practice, consider all the factors that go into its creation. That includes the art that goes on your walls or in other places in your space. Keep in mind that the goal of your practice's art should be to calm patients and help them feel relaxed. If you do that, they'll keep coming to you even if they have dental anxiety, because they can see that you care about their well-being.
Explore more considerations for your new dental business with our free guide to starting your dental practice.
Sources:
https://www.dentalnews.com/2020/08/14/using-art-your-practice-soothe-mild-dental-anxiety/
Treloar & Heisel and Treloar & Heisel Property and Casualty are divisions of Treloar & Heisel, LLC.
Insurance products are offered through Treloar & Heisel, LLC.
This content is intended for general informational purposes only and should not be construed as advice.
21-089