The competition to recruit the right associate dentists begins with your job listing. There's a lot of details to consider, from writing to advertising, that could give your practice a competitive edge in the market. Use these tactics to help improve your job listings and the results they net for your dental practice.
Add Some Personality
For a good culture fit, consider the unique culture and personality of your dental practice. Beyond the role's educational and experience requirements, think about what matters most to you and your patients. What are the best qualities of your current team? Demeanor, personality, sense of humor and even style can factor into a search for the right fit.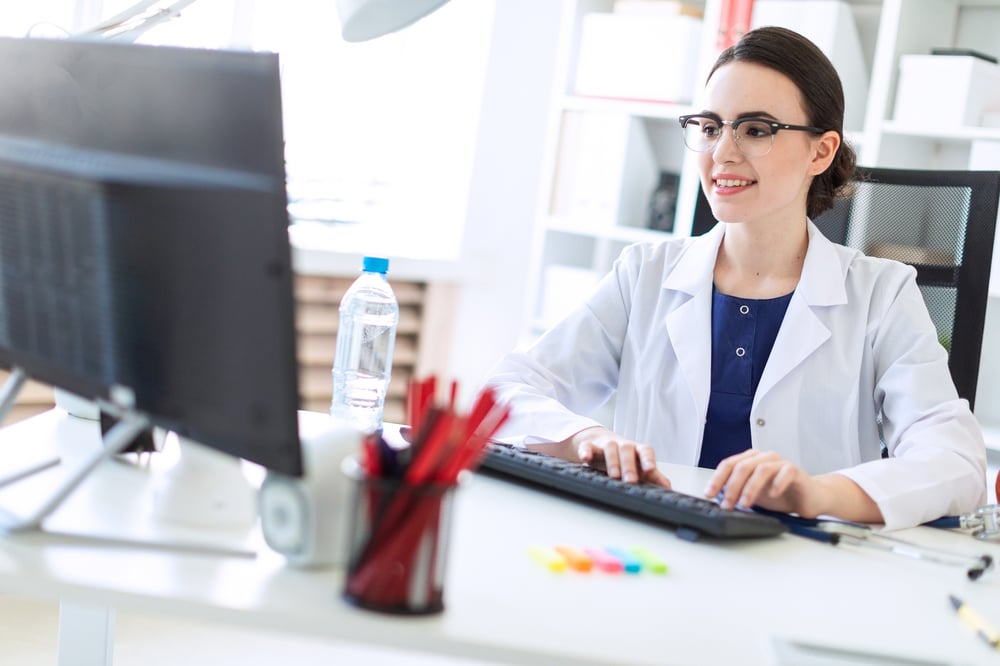 Use a line or two of your job postings to communicate the culture or personality of your practice. By sharing the quirks and soft skills that make a candidate compatible with your culture, you might streamline the candidate screening process by narrowing the field of initial applicants.
Include Appealing and Informative Details
More comprehensive, detailed job listings may attract more candidates willing to invest their time in applying. If your practice has a lot of perks, share them right up front. You may also want to be transparent about the clientele you serve, the hours you operate and any special areas of focus.
Consider including details such as:
Scheduled days, hours and options for flexibility
Type of clinical setting
Practice specialties
Salary range
Compensation packages (signing, relocation, student loan assistance)
Vacation day allotment
Number of paid holidays
Visa or green card sponsorship
Required certifications and licenses
Patient demographics (adults, juveniles, underserved populations)
Health and retirement savings benefits
Community outreach initiatives
Work/life balance perks
Mentoring, leadership and ownership opportunities
Continuing education opportunities
Extras or amenities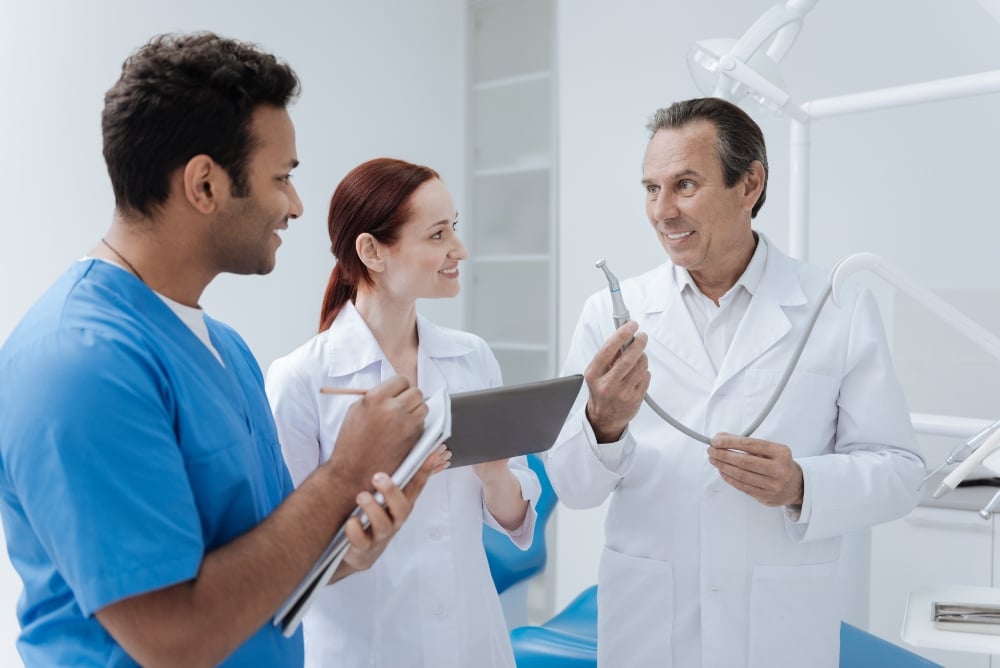 Job Listing Options for the Dental Industry
Next, determine where to advertise your opening. Unless you work for a large chain of dental practices, you may have to rely on resources outside of your own website. Two popular options for advertising associate dentist job listings are the professional networking website LinkedIn and Indeed.com, an online job board open to any industry.
By using this professional networking website to advertise your job listings, you may increase your chances of finding candidates within your professional network. As resumes are submitted, candidate profile information might help you to prescreen applicants and alert you to mutual friends, called "connections".
The LinkedIn job board may not be free for employers, but it's not the only way to leverage the website for recruitment. Simply post the job listing to your personal profile to share it with candidates in your own social, professional and alumni networks.
One of the world's largest job boards, job listings are free to post on Indeed. In addition to the basic, free service, postings can be "sponsored" for a fee, to improve job description visibility, inclusion in notifications and other premium services. As a tool for employers, Indeed recommends candidates with resumes that may match your job listing and provides tools to access applications from your mobile device.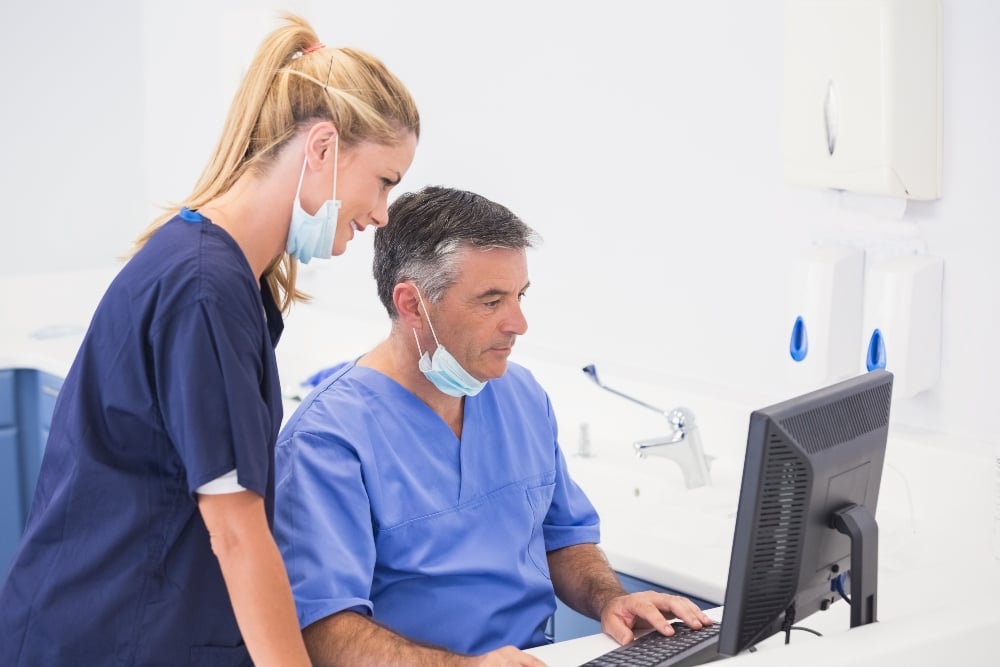 Dental Industry Job Boards
Some practices choose to target candidates on job boards specific to the dental industry. Before posting your job to any "dental industry job board," consider ensuring its legitimacy. Instead of relying on Google search results, advertise on job boards published by well-known and recommended organizations such as the ADA.
The official digital job board of the American Dental Association lists jobs for dentists, dental field specialists, dental assistants, dental hygienists, and other dental practice staff, worldwide. While the service is free for job seekers, fees may apply for posting.
Private Dental Recruiting Services
Recruiters focused on the dental industry may also help you to find the right candidates, for a fee. One potential pro of these services may be the ability to prescreen candidates before they're contacted, through comprehensive online profiles and other screening tools.
Hiring for Your Dental Practice
Whether this is your first or your fifteenth hire, successful candidates are typically the result of a thought-out, intentional hiring process. Consider each step of your hiring practices carefully, as well as the type of person that would help complete your team. Like many business decisions you may face, hiring is another risk that may be made more manageable with careful choices and smart strategies.
About Treloar & Heisel
Treloar & Heisel is a premier financial services provider to dental and medical professionals across the country. We assist thousands of clients from residency to practice and through retirement with a comprehensive suite of financial services, custom-tailored advice, and a strong national network focused on delivering the highest level of service.
Treloar & Heisel and Treloar & Heisel Risk Management are divisions of Treloar & Heisel, LLC.
Insurance products offered through Treloar & Heisel, LLC.
Treloar & Heisel, LLC. and its divisions do not offer legal or job recruiting advice. Please consult a professional concerning these topics.