You have almost made it. You are in the last semester and are about to graduate from dental school! While your dental education will help you learn about being a dentist by graduation, you might be wondering what you don't (but will need to) know after graduation.
Have you considered your next step in terms of owning or operating a dental business? Or what you'll need to know to do so? Believe it or not, now, not after you graduate, may be an appropriate time to begin getting ready to operate a dental practice.
Here are a few tips to get you started: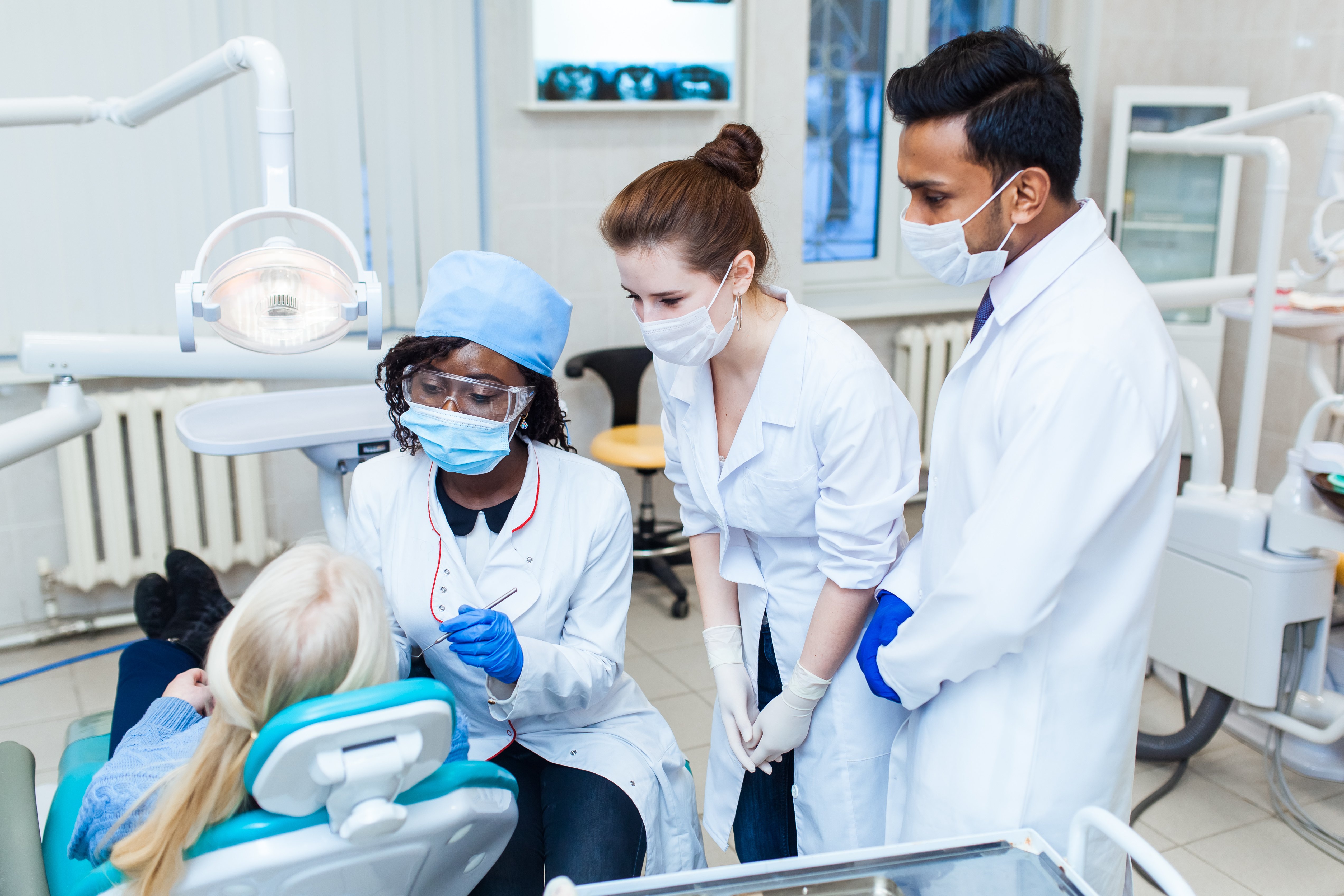 Stay Focused
First things first, stay focused. Don't allow "senioritis" to let your grades dip or your education to suffer overall. Remember, simply having the runway in sight is no accomplishment. Only after you have successfully and safely landed the plane can you take a deep breath and enjoy your accomplishment.
The following are a few tips to do just that, inspired by a helpful article on staying focused as you near the end of your education:
Don't multitask. It's ineffective and distracting.
Segment your work into chunks, allowing you to focus on specific aspects of your studies.
Create the right environment to study.
Take a break when you need to, you aren't a robot and need to stop occasionally.
Make sure you stay active by prioritizing activities, exercises, walking, running, etc.
Sleep is essential.
Learn How to Run a Profitable Business
Although dentistry is likely your passion and you most certainly want to help people in your chosen career, to keep doing what you love, you likely must make money.
Part of becoming a successful dentist is understanding the business side of the industry. Here are some elements of running a successful business you may need to understand:
Administration
Now, before you graduate, is a great time to learn how a practice runs on the business side. Learn about bookkeeping, office administration, HR and more. Speaking of office administration…
Hiring, Team, and Culture
Managing a successful dental team means building a winning team culture by making appropriate hires and then leading them properly.
Marketing and New Patients
Another important aspect of growing your new dental business is finding new patients and building your dental brand through various marketing strategies.
Insurance Needs
You may be required by law to carry malpractice insurance, and it is important to secure an individual disability insurance policy disability income insurance as well.
Plan for Your Continued Education
Although you are most certainly focused on graduating dental school at the moment, and rightfully so, your last semester is also a good time to begin planning for lifelong continuing education. You can do this by staying abreast of the latest industry news or forming relationships with other dentists to learn from each other.
Here are a few suggestions for continued education:
Books
Read as much as possible on not only the subject of dentistry but about the ins and outs of doing business well. As mentioned above, being a successful dentist is more than how you treat patients, it's mastering team building and understanding the various aspects of running a profitable business.
Industry News
There are many publications both in print and online that you can access to learn all the late-breaking information about the dental industry. Just because you are graduating from dental school doesn't mean you stop learning. Applicable information about techniques and scientific breakthroughs are covered in various industry news publications, making them a resource to have throughout your dental career.
Associations
You want to be around other dental professionals as much as possible. It's important to form relationships with dentists who have been in the industry for a while as well as getting to know other new dentists who are walking the same path as you. Do this by becoming part of various dental associations.
Podcasts
This form of education can be as entertaining as it is insightful. In addition, the audio format of podcasts allows you to listen to and learn about industry news, business information, late-breaking techniques and more, all while doing other activities like walking, running or even commuting to the office. Many podcasts are set around the dental industry and include this type of information. There are also business-based podcasts designed for those new to running a business which are also helpful.
What's Next? Life after Dental School
Dental school doesn't last forever. It leads to a long, fulfilling, and satisfying career of helping patients.
But life after dental school is also very different from dental school itself. That's why we have provided a post-dental school survival guide to assist dental students plan for their futures.
Download your free copy by clicking the button below.
Treloar & Heisel and Treloar & Heisel Property and Casualty are divisions of Treloar & Heisel, LLC.
Insurance products are offered through Treloar & Heisel, LLC.
This content is intended for general informational purposes only and should not be construed as advice.
21-007