Is it time to upgrade your dental practice management software? Here's some of what you may need to know before you make the purchase.
What Kind of Functionality Does Your Dental Practice Need?
Consider what kind of functionality you need your program to have on a day to day basis:
Daily Workflow
How should your software help your practice function from patient to patient? Look for programs that are easy to navigate between patient records and allow you to access dental charts, x-rays, hygienist notes, and other important documents chairside. This helps keep your appointment times focused on the patient instead of tracking down records.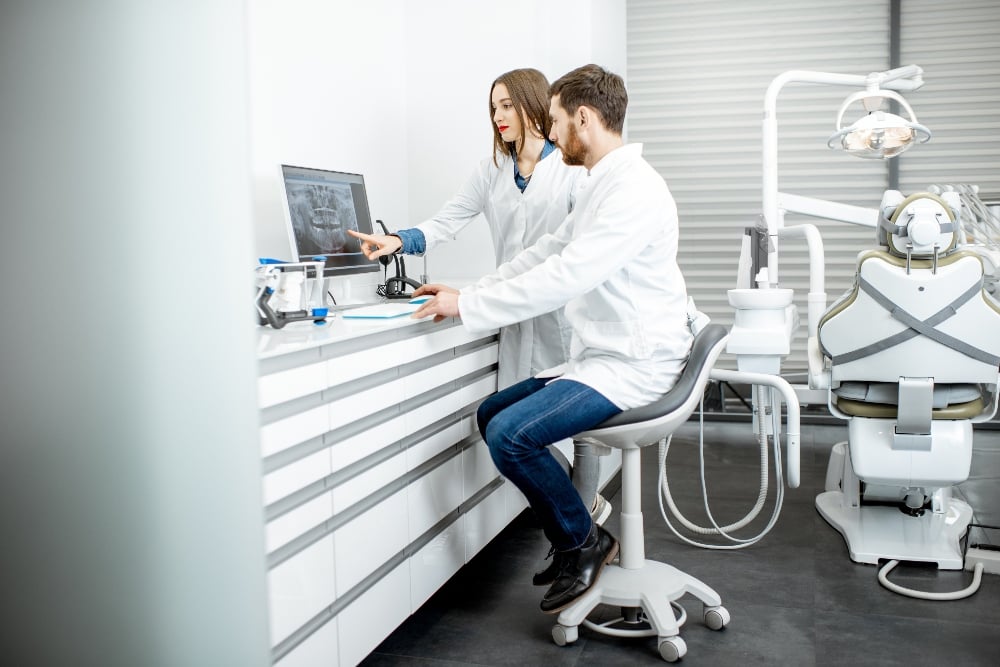 Patient Scheduling
Look at how easy or difficult it is to schedule appointments with each software program you're evaluating. Choose a program that allows your administrative staff to quickly book routine and emergency dental appointments and allows you to access information like insurance eligibility on the spot.
Accounting and Billing
If your dental practice takes insurance, your accounting and billing department is plenty busy. It's often difficult for dental offices to keep up with billing, especially when insurance claims take weeks or even months to be approved. Look for a software program with the accounting features you need most, organized and created in a user-friendly way that can help to speed up your operations.
Backup Method
Think about whether you want your practice data backed up on an onsite or offsite server, or if you want it backed up on the cloud. Evaluate programs that offer multiple methods of data storage so you can be confident that your patients' sensitive health information is protected. If you're unsure of the right option, contact your data breach insurance provider.
What Special Capabilities do You Want Your Software to Have?
Not all dental practice management software programs are created equal. And not all practices have the same needs. Consider what special features are most important to your practice, such as: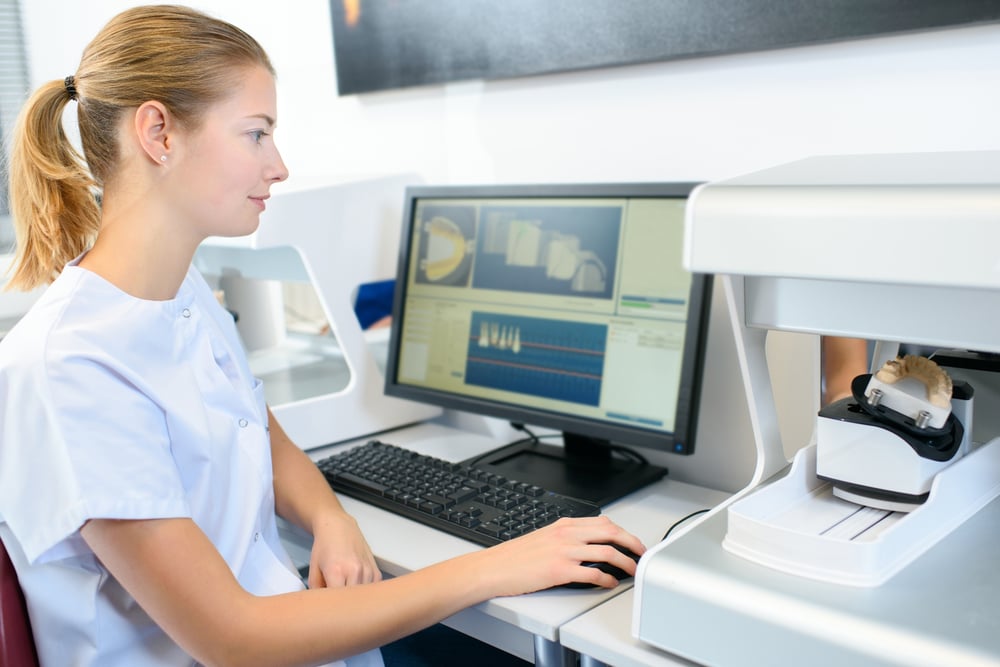 Integrated Imaging
Do you want to use a separate software program to take bitewing, periapical, and occlusal x-rays, or do you want imaging to be integrated into the management software you choose? The latter is often easier for dental assistants, hygienists, and other staff to use instead of flipping back and forth between computer programs to review images.
Patient Communication
Many dental practice management programs have patient communication capabilities that allow you to reach out to your patients via text, email, or phone call to confirm appointments or notify patients that an item is ready for pickup. If you want to streamline administrative duties and reduce the hours your employees have to spend on time-consuming tasks like appointment confirmations, look for practice management software that includes patient communication tools.
How Much Support Will Your Practice Need?
Even the most tech-savvy dental practices will need some help getting new management software up and running. Some will need more support than others, depending on the team's experience with similar technology. Before selecting a program, make sure you'll be getting the amount of support you'll need. Find out if the program you're considering offers:
Comprehensive Training Methods
Make sure the program you choose has a comprehensive training program. Whether it's an online program, a series of conference calls, or a one-on-one training session with a representative from the software company, be sure to choose a provider that offers your team plenty of training.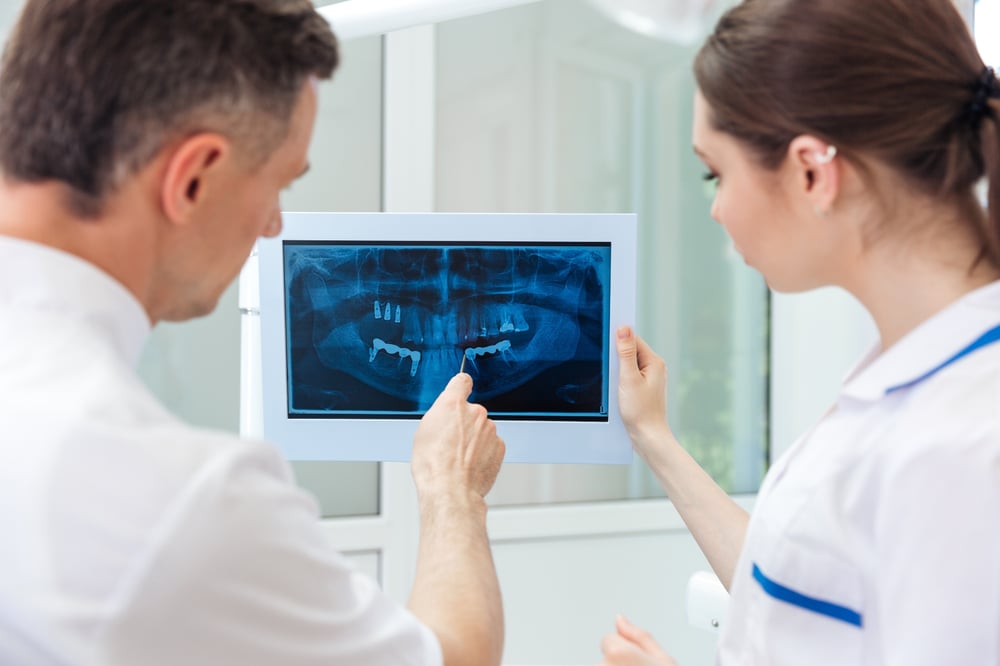 Easy Access to Resources
Once your practice's initial training is complete, make sure you still have access to helpful resources that can be used to train new staff members as you add them or refresh existing staff. Ask what articles, eBooks, guides, and videos may be available for you to review independently.
Communication with a Real Person
Few things are more frustrating than getting stuck on hold or talking to a robot when you're experiencing a problem with your dental practice management software. If your software glitches in the middle of the day, you may not be able to access vital patient records, which can impact your bottom line.
For example, if you're unable to review digital x-rays or obtain insurance verification, your patients may need to be rescheduled. In situations like that, it's important that you're able to get in touch with someone as quickly as possible. Find out how easy it is to find and get in touch with live help, before you make a purchase.
Don't Choose a Software Program without Consulting a Professional First
Before you sign on the dotted line to buy new dental practice management software, think about consulting a professional. Your IT provider or a dental practice business consultant can discuss the benefits and drawbacks of different programs and which features are the right fit for your specific practice. At the very least, do your homework and carefully consider your practice's specific priorities for a software program.
About Treloar & Heisel
Treloar & Heisel is a premier financial services provider to dental and medical professionals across the country. We assist thousands of clients from residency to practice and through retirement with a comprehensive suite of financial services, custom-tailored advice, and a strong national network focused on delivering the highest level of service.
Treloar & Heisel and Treloar & Heisel Risk Management are divisions of Treloar & Heisel, Inc.
Insurance products are offered through Treloar & Heisel, Inc.
Treloar & Heisel, Inc. and its divisions do not offer information technology or business management advice. Please consult a professional concerning these topics.