Whether you're just launching a private practice or you want to know that the insurance policies you currently have in place offer comprehensive protection, there may be a lot of options and coverage types for you to consider.
The upside of owning your own practice is invariably accompanied with some level of risk - whether it's the risk of litigation, a loss due to a natural disaster, or even a sudden loss of income due to an unforeseen health issue. Insurance products may help to minimize the impact of those risks, so you and your staff can count on your practice to better withstand even worst-case scenarios.
Explore nine different ways insurance can offer protection as you consider the products that are right for you and your business.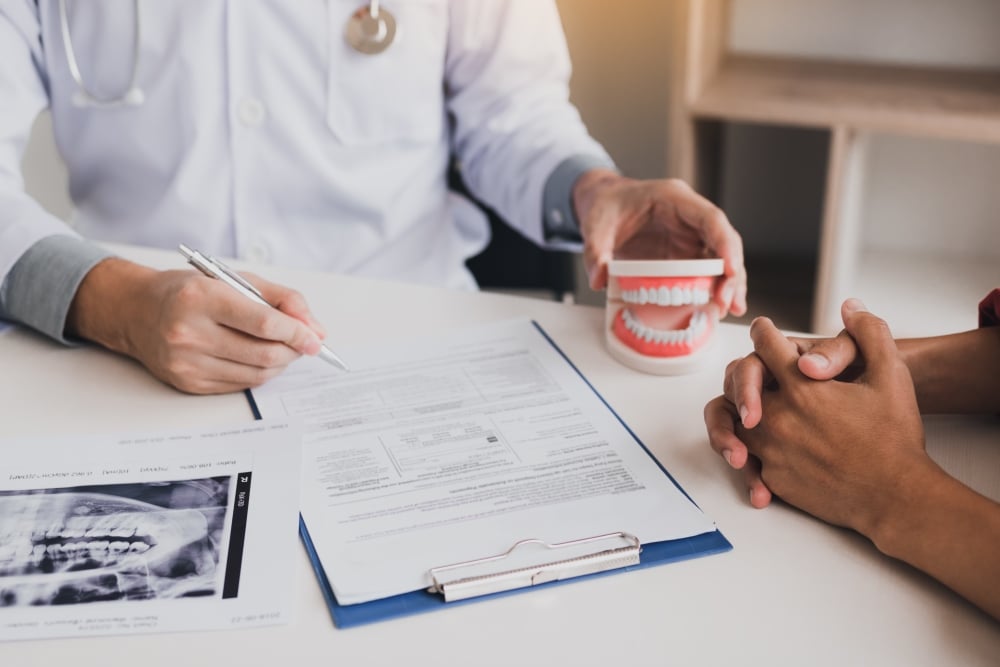 1. Business Owner's Policy
This insurance provides a broad range of coverage for your dental practice. Common coverages of a business owners policy may include property damage, lost earnings, office technology, general liability, loss/reconstruction of patient records, medical waste disposal violations and legal fees. Some policies may include Employment Practices Liability Insurance.
2. Entity Malpractice Insurance
In a malpractice lawsuit against you or your partners, your practice could potentially be named as a separate defendant. That means, even if you have professional liability insurance to protect your personal assets, your business itself could be at risk and found responsible for damages. This coverage may also help to cover errors made by employees of the practice.
Consider asking about this coverage as part of your professional liability insurance policy.
3. Worker's Compensation
Employer coverage for on-the-job injuries is required by law in some states and even where it's not, it may be a smart way to help protect your practice. According to a 2015 U.S. Department of Labor statistic, the medical industry had the highest rate of work-related injuries leading to lost time.
Worker's compensation may cover medical care and lost wages when an employee is injured on the job, regardless of who is at fault. Your policy may also include training programs to prevent workplace injury.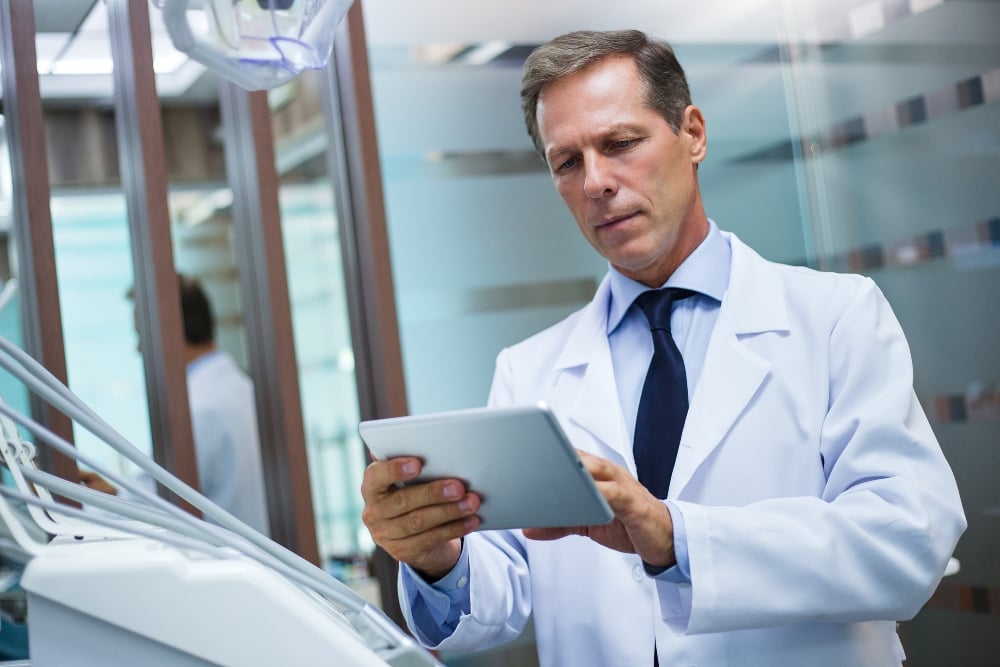 4. Employment Practices Liability Insurance
Employment practices liability insurance may be included in a business owner's policy and helps protect your practice from employment-related lawsuits. Common examples of these may include discrimination, wrongful termination, harassment and failure to promote.
As your staff grows, your risk of an employment-related lawsuit may also increase. Some policies may include preventative measures for your practice including human resource policy templates, training programs for staff and legal advice.
5. Data Breach Coverage
Data breaches may be a lot more common than you realize and can be triggered by simple, everyday mistakes. If your practice's computers are exposed to malware, your office email is hacked, a laptop is stolen out of a car or confidential files are lost, your practice may be facing a data breach and everything that goes along with it.
Insurance for data breaches typically helps your practice to manage the breach and mitigate the associated costs. This coverage may help to pay for public relations, good faith advertising, patient notification, credit monitoring, legal defense costs and awards. Potentially just as important, these policies may also include professional assistance for quickly responding to a breach.
6. ERISA Bonds
ERISA, or The Employee Retirement Income Security Act, is a body of Department of Labor regulations intended to protect your employee benefits plan from fraud, mismanagement and abuse. Simply put, ERISA Bonds cover persons with access to the money in your employee-sponsored retirement plans.
These bonds are obtained through providers approved through the U.S. Department of Treasury and may be required by law for employers who offer employee benefits. Unlike some other types of insurance or coverage, ERISA Bonds have benefit amounts and parameters set by the government.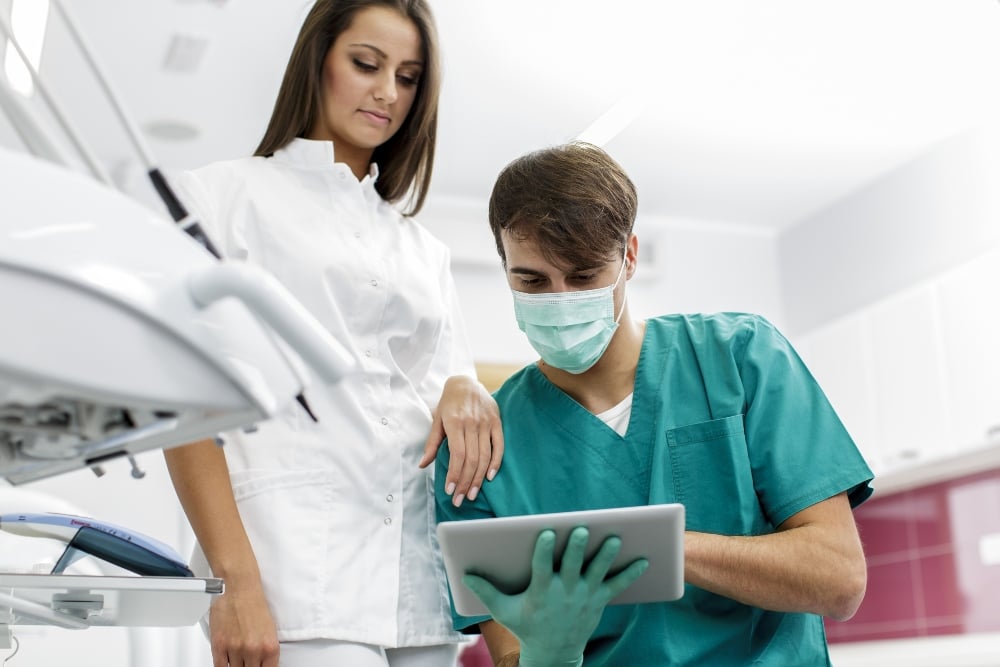 7. Business Overhead Insurance
Car accidents, hospitalizations or even a hand injury may all suddenly affect your ability to work. As the owner of a dental practice, your ability to earn an income will affect a lot more than just your personal finances.
When an unexpected accident or illness stops you from working, business overhead insurance may help to pay your practice's monthly expenses until you return to work. Covered expenses typically include payroll, utility bills, rent, property taxes, accounting, and legal fees, some business insurance premiums and professional dues as well as some costs related to business premises or equipment interest and depreciation.
8. Disability Buy-Sell Insurance
When an illness or injury stops one partner of a practice from working for the long term, a disability income buy-sell policy may be used to fund the buy-out of that partner's share of the business. In addition to buy/sell disability coverage, it is important that the practice have a written buy and sell agreement that may help set fair, predetermined market rates for each partner's share, as well as a plan for how payments will be made.
Disability buy-sell insurance is one way to help ensure all of your partners are fairly compensated and the business can continue, even when one partner can no longer practice.
9. Life Insurance Buy-Sell Policy
In the event of a partner's unexpected death, a life insurance buy/sell policy may help to protect your practice in several ways. For the remaining partners, this policy may be used to fund the buy-out of the deceased partner's share of the business. This may help to ensure that the practice isn't inherited by an heir and that shares are paid for and reallocated in fair, predetermined amounts.
For the deceased partner's family, this policy may help to ensure they're not left with assets they may not be able to manage. It may also help to ensure they're paid a fair, predetermined amount for their shares of the business. Like with disability buy/sell insurance, it is important that a life insurance buy/sell agreement be in effect.
Your Plan for Protection
As you look for ways to protect your practice, consider finding a professional advisor who understands the dental industry. With the help of a knowledgeable and trusted advisor, you may be better able to evaluate your specific needs and anticipate how to adapt as your practice grows.
About Treloar & Heisel
Treloar & Heisel is a premier financial services provider to dental and medical professionals across the country. We assist thousands of clients from residency to practice and through retirement with a comprehensive suite of financial services, custom-tailored advice, and a strong national network focused on delivering the highest level of service.
Treloar & Heisel and Treloar & Heisel Risk Management are divisions of Treloar & Heisel, LLC.
Insurance products offered through Treloar & Heisel, LLC.
Treloar & Heisel, LLC. does not offer legal advice. Please consult a professional concerning this topic.
These policy descriptions and definitions are intended for general informational purposes only, and are not binding. For actual policy descriptions and definitions, please consult the terms of your insurance policy.