Your dental practice, at its foundation, is a business. Like any business, you will want it to make enough revenue that you can keep the bills paid and you and your staff stay employed. And just like a business, key performance indicators can be a help in understanding your profitability (or lack of) and what decisions you need to make as a result.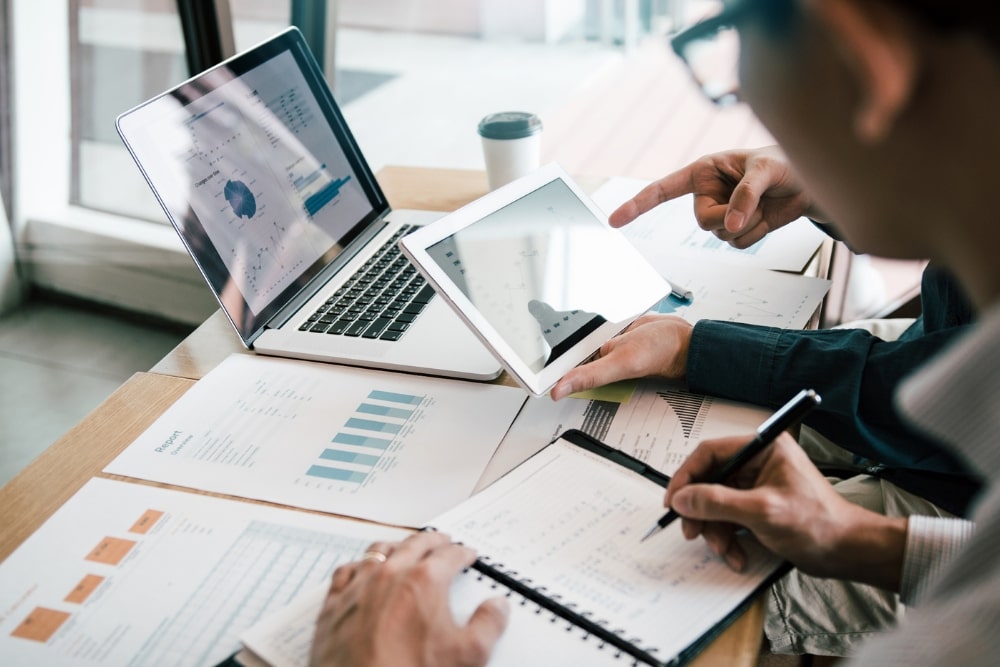 Key Performance Indicators (KPIs) of a Healthy Dental Practice
Key performance indicators, or KPIs, can be used as a measure of a business's ability to meet its goals. Your dental business is no exception. Important KPIs include your payroll cost vs your revenue, for example, along with the following pertinent indicators that will help you to review whether your dental practice is achieving its goals.
9 General Dental Practice KPIs You Should Consider Tracking
1.) Practice Production
This is the revenue your patients bring to your practice. To determine this important KPI, track your patients' procedures daily, weekly, monthly, quarterly and annually.
2.) Collections
Another important KPI to consider is how much revenue or profit you are bringing into your practice after you give patients and/or their insurance companies discounts.
3.) Overhead
As with any business, overhead can be and often is a silent killer. To review wheter you are overextending yourself, it's important to have a good grasp on your overhead costs. This includes what you pay in taxes, your payroll, your business utilities, and your office space costs. It should all be considered. If you aren't sure what you should count in this "overhead" category, think of it as including any expense you would have, even if you were not seeing any patients.
4.) Staff Labor Percentage
While this category is basically a subcategory of general overhead, you may want to track your staff and labor percentage separately as well.
5.) Practice Profit
This number is easy to ascertain simply by subtracting your overhead amount from your collections. The amount leftover is your profit.
6.) Average Production per Patient
Tabulate the average production per patient and work to improve that number. You can consider additional services that may help you increase your per patient production as well.
7.) Average Production per New Patient
In general, new patients bring more production to your business. This can be for a variety of reasons. For example, they often come along with more needs to address, especially if the patient hasn't previously committed themselves to regular dental visits. Of course, even if they have, sometimes you as their new dentist will notice potential issues their prior one didn't simply because you are looking at things with a new set of eyes.
8.) Percentage of Active Patients
Remember, any patient who isn't currently scheduled is potentially a lost patient. Therefore, a KPI you want to stay on top of is the amount of currently active patients you have at any given time. An increasingly active patient base may indicate practice health and potential growth.
9.) Patient Attrition
The patient attrition rate is the number of patients your practice loses on an annual basis. Of course, not every single patient who moves away from your practice indicates some discontent on their part. Patients leave for a variety of reasons, from moving away geographically to losing insurance coverage to them needing a more specialized practice focus due to a particular oral condition.
Don't look at this number as any sort of failure, but stay aware of it and consider taking action if you notice a spike. Ideally, you will keep your patients coming back and satisfied so they will not look elsewhere for their dental care.
Monitor & Grow Your Dental Patient List
These are nine different ways you can evaluate your dental practice. But there are other ways you can seek to help your practice grow and determine whether you're achieving your goals as a business.
To learn more, download your free copy of our guide about growing your dental practice's patient list.
Treloar & Heisel and Treloar & Heisel Property and Casualty are divisions of Treloar & Heisel, Inc.
Insurance products are offered through Treloar & Heisel, Inc.
This content is intended for general informational purposes only and should not be construed as advice. Treloar & Heisel, Inc. does not offer tax, business analysis, or practice management advice. Please consult with a professional concerning these topics.
20-171