Does the technology of your dental practice feel a bit like it's still in the 1990s? Here are 5 signs you should consider updating your dental office equipment.
1. You Don't Offer Same-Day Restorations
In the past, cosmetic restorations were a very involved process. For patients, restorations meant multiple dentist appointments over the course of several weeks. First, dental impressions were taken and sent to an external lab, which would then create a mold to send back to the dentist. Then, the mold was used to create a custom restoration. The patient then came in to be fit for the restoration, which could take more than one appointment depending on the work being done.
Now, restorations can be done on the very same day by utilizing CAD/CAM technology. Essentially, this equipment allows you to take a digital rendering of your patient's mouth, mock-up a custom restoration, and 3D print it right in the office. In just a few hours, patients can get a cosmetic restoration done from start to finish.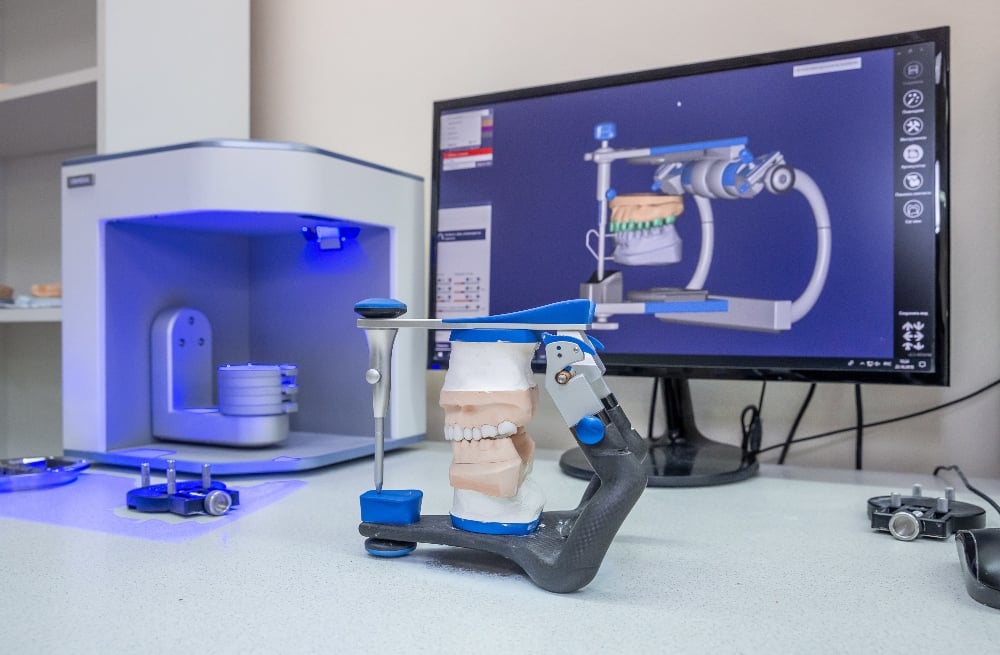 2. You're Not Using Laser Technology
Laser technology has come a long way in medical applications, from eye surgery to chiropractic therapy. The dental industry has also benefited from the use of laser tech, which allows dentists to offer bloodless, sutureless, and painless procedures, all without anesthesia.
Simple dental procedures like fillings become revolutionary with laser technology; with quiet operation and no needles needed, even patients with severe dental anxiety find that dental procedures done with lasers are far more tolerable than their traditional counterparts. When injections, bleeding, sutures and pain is no longer part of the equation, soft tissue surgeries are easier on both you and the patient than ever before.
If you haven't upgraded to laser technology in your treatment rooms, consider investing in one or two systems that you can put in the rooms you use the most for cavity prep.
3. Your Treatment Centers Are Still Cobbled Together from Multiple Pieces of Equipment
A dental treatment center consists of everything you need to treat the patient chairside, including the chair. Your tools, computer screen, and lights are all a part of it. However, many dentists put their treatment centers together with the individual pieces. First, a chair, then a computer, lights, and usually a rolling cart with tools. If you're still cobbling together your treatment centers from odds and ends, it's time for an upgrade.
One-piece dental operatories have everything you need within arms reach, and provide an unparalleled experience for patients. Some operatories have adjustable chairs with memory settings, so your patient's preferred position can be achieved every time. Table instruments, suction, computer access, and everything else you need to treat your patients are built-in. The operatory functions as a single unit, streamlining patient care.
4. You're Still Printing X-Rays
Older x-ray technology allowed dentists to visualize mouth structures. However, they needed to be printed on x-ray film and stored in a paper chart. The development of x-rays took time, making it difficult for dental offices to optimize their patient volume.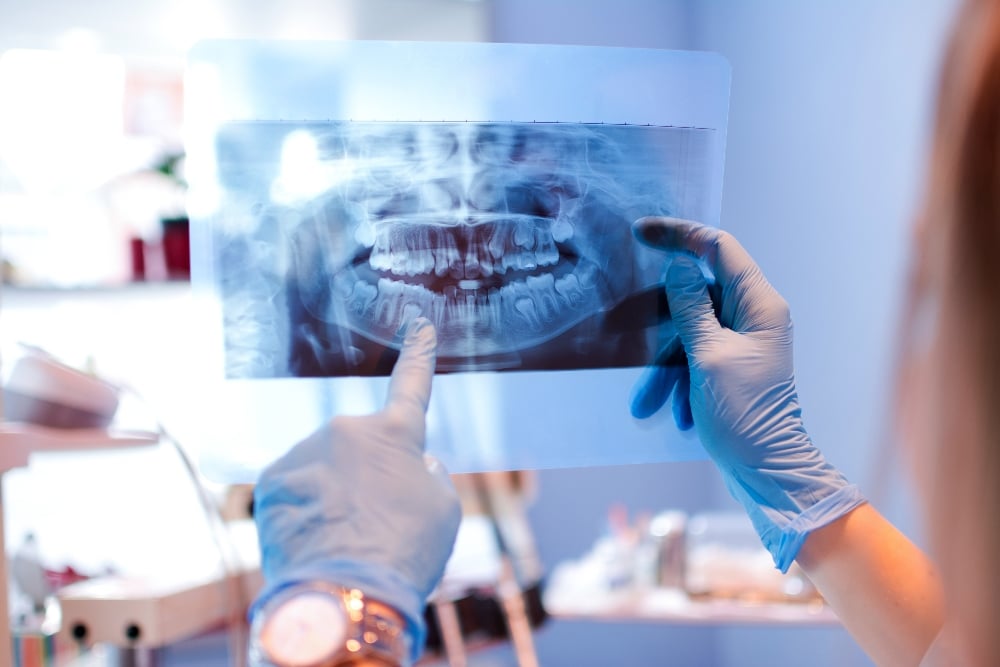 The advent of digital x-rays has had a significant positive impact on the dental industry. Now, dental practices can quickly take x-rays and load them immediately into the patient's digital file. In seconds, the x-ray is pulled up on the computer screen for evaluation, which can also be used as a patient education tool.
Dentists who still develop x-rays are few and far between, but if you're one of them, it's time to make the switch to better technology. Digital x-rays can improve patient experience, treatment acceptance, and treatment accuracy.
5. You Still Save Patient Records on Individual Computers
Before cloud computing, information was stored on individual devices. This was usually the computer that the original file was created on, however, it could be stored on USB drives or CDs. While portable, you still needed a compatible device to read the USB or CD, and saving the files in this manner often led to them becoming corrupted. This made it difficult for dental practices to truly go paperless.
Cloud computing brought with it monumental changes to the way medical information was handled at various healthcare providers' offices. Instead of storing patient information on individual devices, it was stored online, making it accessible from anywhere. This has helped dentists make strides in streamlining their offices, creating better patient experiences and a more organized work environment for staff.
By using dental practice management software that stores information in the cloud, you can ditch paper charts, access your patient's information from any device and automate certain processes within your practice, such as appointment confirmation.
Ready to Update Your Dental Equipment? Shop Smart!
If you're ready to make the investment in new equipment for your dental practice, it's important that you shop smart. Compare several options and consider features before you consider price. Don't let your budget be the most important determining factor; you also want to consider what kind of performance you need. Equipment that has more applications often has a better ROI than the basic competing products, making it worth the additional investment over time.
About Treloar & Heisel
Treloar & Heisel is a premier financial services provider to dental and medical professionals across the country. We assist thousands of clients from residency to practice and through retirement with a comprehensive suite of financial services, custom-tailored advice, and a strong national network focused on delivering the highest level of service.
Treloar & Heisel and Treloar & Heisel Property and Casualty are divisions of Treloar & Heisel, Inc.
Insurance products offered through Treloar & Heisel, Inc.
Treloar & Heisel, Inc. and its divisions do not offer technology and business consulting advice. Please consult a professional concerning these topics.